Barefoot Contessa Ina Garten Has 3 Unique Lasagna Recipes to Feed a Crowd
What better way to feed a crowd than with a tray of lasagna? Barefoot Contessa host Ina Garten has not one but three lasagna recipes that are perfect for feeding lots of people. Serve it with a Barefoot Contessa salad that's also great for a crowd and dinner's ready. As Garten says, how easy is that?
Ina Garten's Portobello Mushroom Lasagna is a vegetarian dinner for a crowd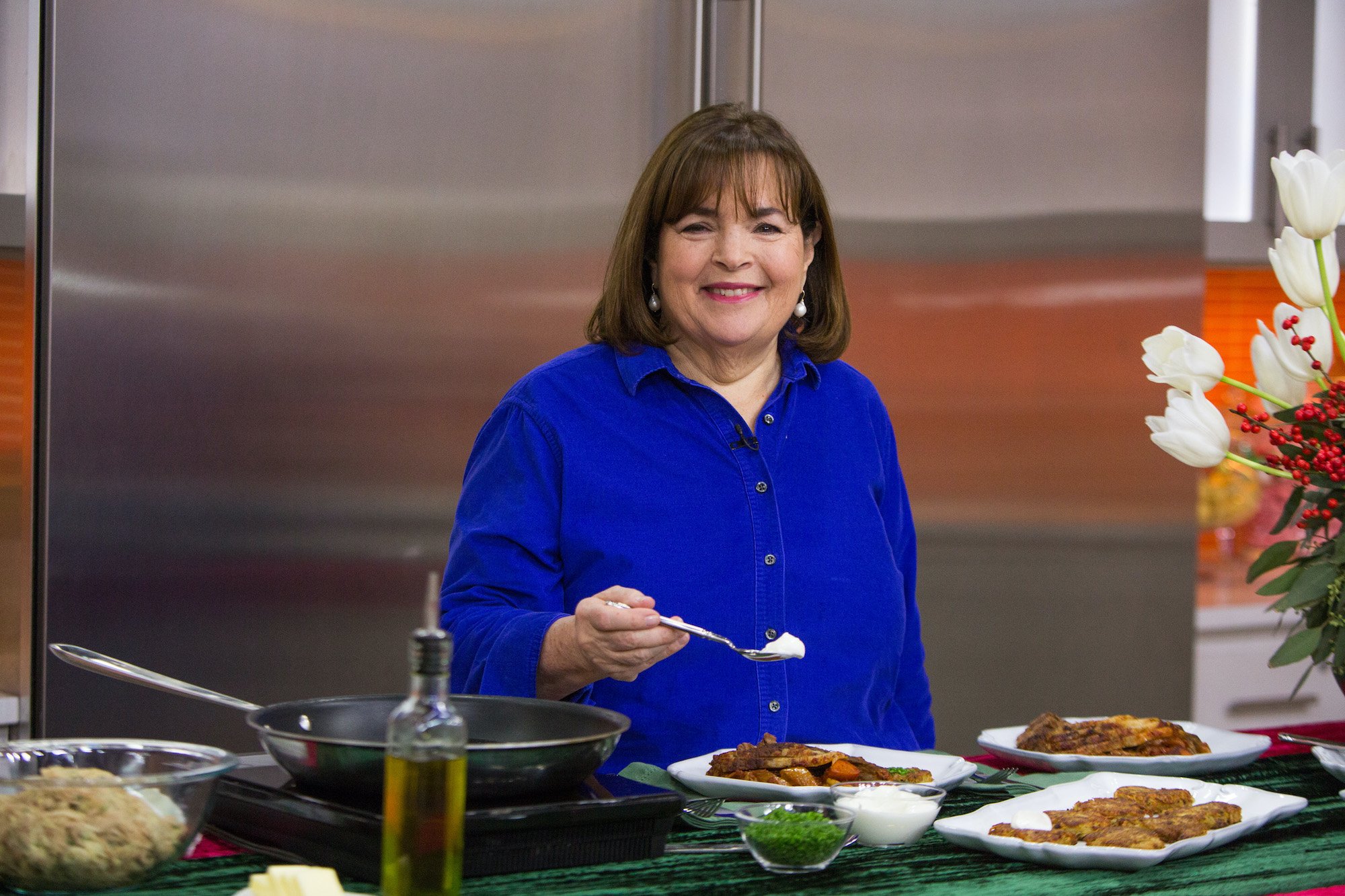 Originally featured in Garten's 2006 cookbook Barefoot Contessa at Home her Portobello Mushroom Lasagna is a vegetarian take on the classic beef lasagna. It takes a while to prepare — nearly two hours from start to finish according to Food Network — but like all of Garten's other Barefoot Contessa recipes it's a relatively simple recipe.  
Given the difficulty level of "intermediate," Garten's recipe is like most other lasagna recipes. There are layers of noodles, filling, and cheese. While it may not be considered an easy recipe to make she keeps the ingredient list short. The Modern Comfort Food author uses 10 ingredients to make the lasagna.
There are Barefoot Contessa pantry staples such as kosher salt and "good" olive oil in addition to some of the Food Network star's other favorites including parmesan cheese. At the time of writing the recipe averages five stars and has been reviewed more than 400 times.
Lasagna with Turkey Sausage is the Barefoot Contessa's different take on traditional lasagna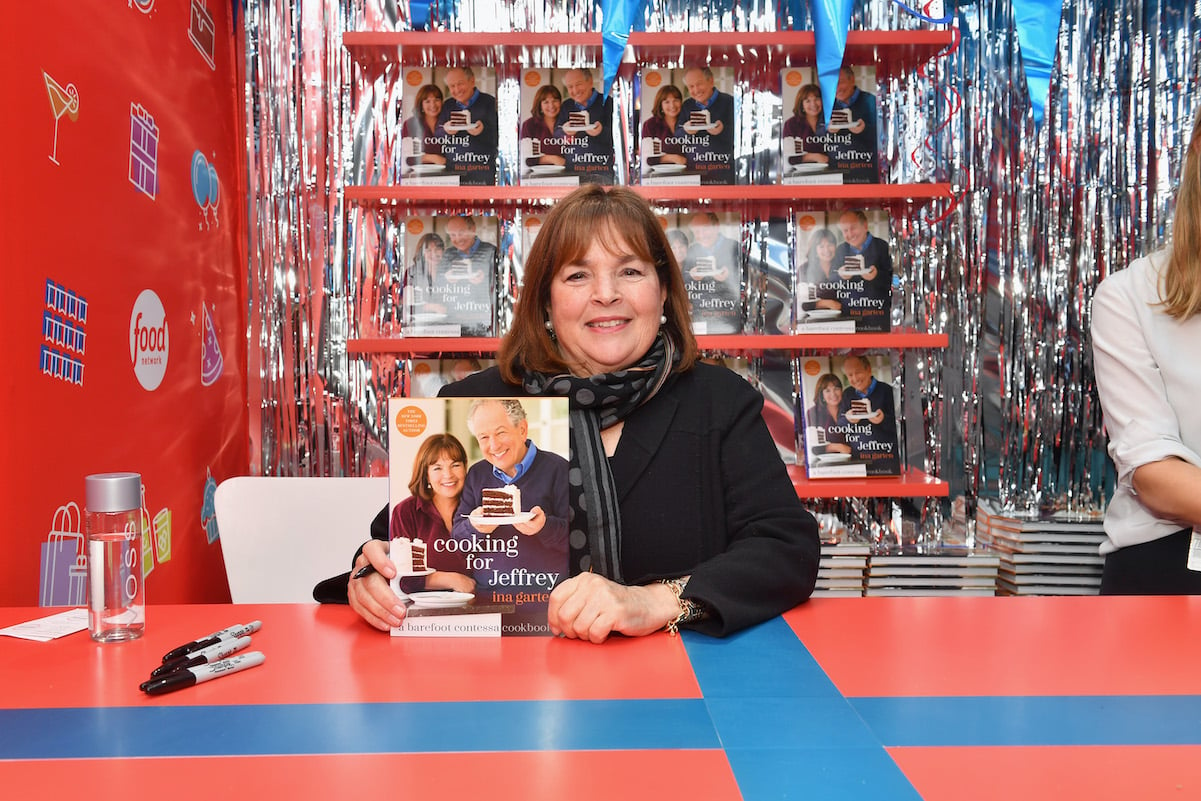 RELATED: Ina Garten Reveals the Store-Bought Noodles She Uses for a 'Fresh Pasta but Better' Taste
Originally featured in Garten's third Barefoot Contessa cookbook, 2002's Barefoot Contessa Family Style, her Lasagna with Turkey Sausage is a classic with a twist. The best-selling cookbook author keeps all of the classic flavors of a beef lasagna and simply swaps out the red meat for turkey sausage.
This recipe is ideal for someone who doesn't want to spend a lot of time in the kitchen getting dinner ready. According to the recipe details on Food Network's website, it should take approximately 20 minutes to prep.
Again, Garten uses some of her pantry favorites. Canned tomatoes make an appearance alongside "good" olive oil. In the mix is also four (yes, four) different kinds of cheese as well as garlic and onion.
At the time of publication Garten's Lasagna with Turkey Sausage recipe is a popular one. The recipe averages five stars and has been reviewed nearly 200 times on Food Network's website.
Roasted Vegetable Lasagna is another 1 of Garten's vegetarian lasagna recipes
RELATED: Barefoot Contessa': 3 of Ina Garten's Best Dinner Recipes for a Crowd
Already made Garten's Portobello Mushroom Lasagna and looking to try another vegetarian recipe? Make this one. It's a Barefoot Contessa dish the 73-year-old spent a lot of time perfecting. 
Per Kitchn Garten wrote in her Make It Ahead cookbook that she "wrestled" with vegetable lasagna recipes before landing on this one:
"I've wrestled with all kinds of vegetable lasagnas. I love the flavor but the liquid in the vegetables always makes the lasagna watery. To solve the problem, I roasted the vegetables first and didn't precook the noodles, and the result is a delicious one-dish dinner. Herbed goat cheese, fresh ricotta, mozzarella, basil, and lots of Parmesan make it really satisfying."
The recipe features one of Garten's favorite store-bought is fine ingredients, tomato sauce. She uses a jar of Rao's Homemade Marinara to make the cooking process that much easier and faster.