'Barefoot Contessa' Ina Garten Adds 1 Weird Ingredient to Homemade Applesauce for Delicious Results
Store bought applesauce is perfectly acceptable, but Food Network star Ina Garten really wishes her viewers would make it from scratch. There's a marked difference in quality and taste that's too big to ignore.
Fall is the ideal time to experiment with making applesauce with an abundance of apples at the market and local farm stands. That's why Garten just focused on some of her best tips during an episode of Barefoot Contessa: Cook Like a Pro.
She discussed how easy it is to make applesauce at home and provided one surprising ingredient addition that makes it extra delicious.
''Barefoot Contessa' is enjoying her time at home during quarantine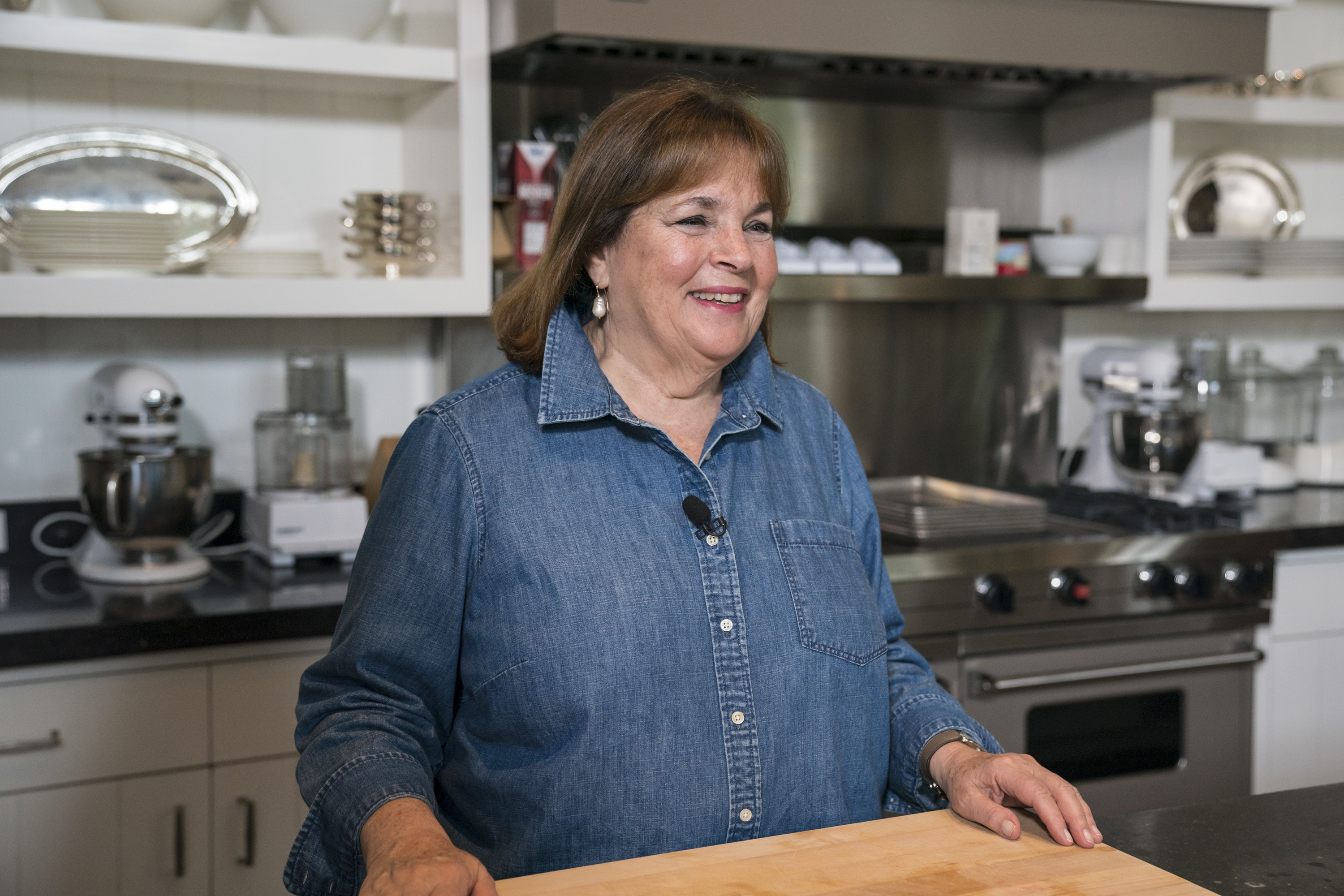 Just like the rest of the world, Garten was forced to adjust her schedule and routines following the global pandemic and subsequent shutdowns in 2020. Unsurprisingly, she spent a lot of her free time in the kitchen and promoting her newest book, Modern Comfort Food.
And the Barefoot Contessa is enjoying quality time with her favorite taste tester and husband Jeffrey.
"I feel like I prepared my whole life to be quarantined or working towards a place where we could be quarantined," Garten told People (via Delish). "I think [Jeffrey] is going to look back on these days as the good old days," she continued. "I make him lunch, I make him dinner, and he's home all the time…I have to say, it's great!"
Ina Garten has some interesting tips for making better applesauce
The Food Network host has a few tricks up her sleeve for making perfect applesauce and best of all, they're all easy enough to copy for anyone at home.
She recommends adding lots of citrus such as lemon and orange including the juice and the zest of the fruit. This helps counterbalance the sweetness of the apples and enhances the flavor. She also adds brown sugar to the recipe.
And the other trick Garten employs is selecting a variety of apples instead of sticking to all the same type. Barefoot Contessa recommends an equal balance of sweet and tart options including Macoun, granny smith, gala, Cortland, and any other variety you like.
She adds 1 strange ingredient to applesauce
There are a couple of options for spicing up Garten's applesauce recipe, so to speak, and one of them would make fellow food celebrity Paula Deen proud.
First, Garten suggests roasting apples with raspberries for an extra touch of sweetness and flavor. Barefoot Contessa promises that fresh or frozen raspberries work just as well for providing that added element of deliciousness.
Besides berries, the Food Network star says to add a good amount of butter to the mix. She puts in 4 tablespoons of butter before roasting for an extra richness. While that might sound like a lot, for 6 pounds of apples it works out to just ½ tablespoon per serving, MSN reported.
After a few hours of cook time, it's time to eat. Barefoot Contessa recommends enjoying your applesauce with a scoop of ice cream on top. Delicious!