'Barefoot Contessa' Ina Garten Always Keeps These 6 Condiments on Hand
Barefoot Contessa star Ina Garten loves to tell her viewers that "store-bought is fine," and she really means it. Not everything in the kitchen has to be homemade, especially when it comes to condiments. Here are six condiments that Garten always keeps on hand in her pantry.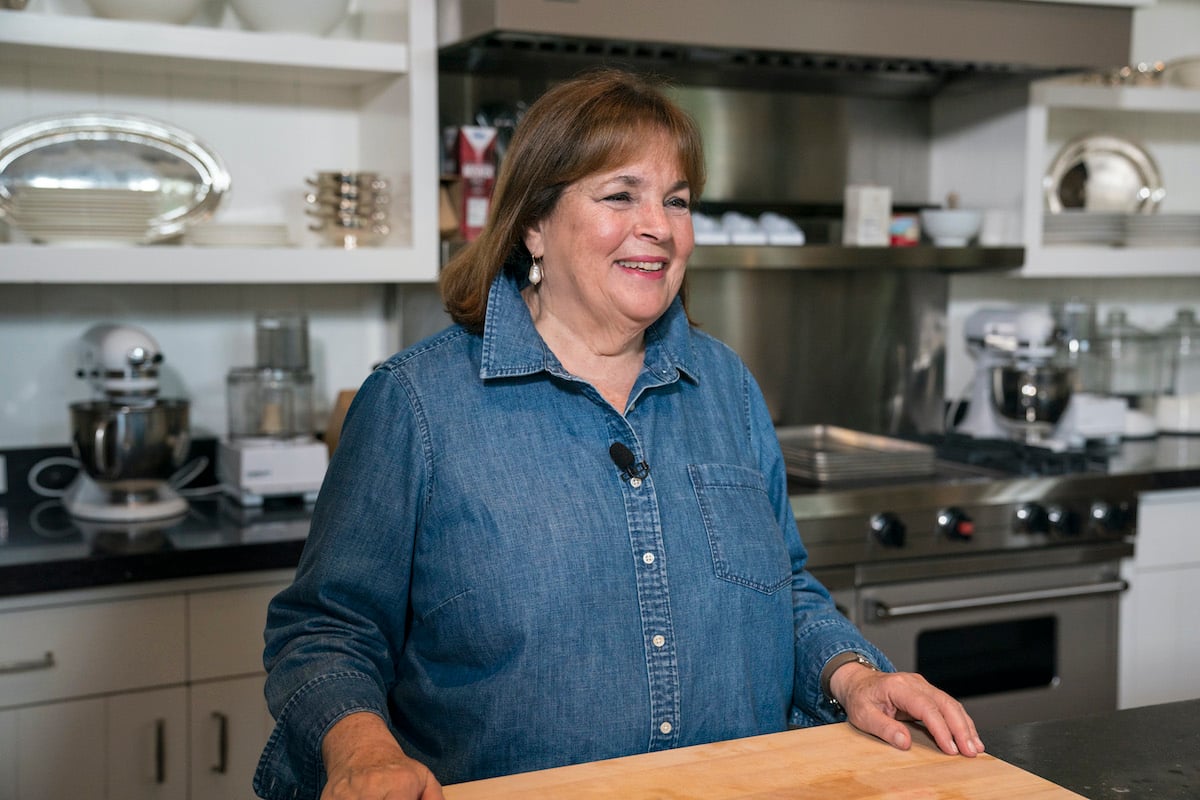 Ina Garten loves Nielsen-Massey Vanilla Extract
Garten really, really loves vanilla. She told The Food Network's FN Dish in 2018 that it's her favorite flavor. Of course, not just any vanilla will do. The Barefoot Contessa only works with "good vanilla."
She's actually been making her own vanilla extract for decades. She even called her jar of vanilla extract her "favorite thing in the kitchen" while giving NYT Cooking a tour in a November 2020 YouTube video.
But, she doesn't use her homemade vanilla extract in her recipes because people might not have it home. Instead, she tells her fans to use Nielsen-Massey Vanilla Extract. It's quite pricey, but it's worth it.
Just like Julia Child — only Hellmann's Mayonnaise will do
When Garten shares her recipes that include mayonnaise, she gets specific. Just like Julia Child, Garten prefers Hellmann's and she always has some in her kitchen. The Barefoot Contessa uses Hellmann's as her base for her Buttermilk Herb Mayo, as well as her Basil Mayo.
RELATED: Ina Garten's Ultimate Tuna Melts Calls For 1 Particular Ingredient That Is So 'Barefoot Contessa'
Hellmann's mayo can be stored in the pantry. But after opening, it belongs in the fridge for optimal taste and best results.
Ina Garten uses the classic Grey Poupon Dijon Mustard
Garten also features dijon mustard in a number of her recipes, and she prefers Grey Poupon. With its smooth and creamy texture and spicy, sharp taste, Grey Poupon works well with both ham and turkey.
Garten uses Grey Poupon in her recipe for Crispy Mustard-Roasted Chicken. Her secret to making Vinaigrette for Green Salad is to mix Grey Poupon with Maille's Whole Grain Dijon mustard.
'Barefoot Contessa' Ina Garten uses Huy Fong Sriracha to bring the heat
When she needs to add a kick of heat to a dish, Garten uses Huy Fong Sriracha. Made from sun-ripened chiles ground into a smooth paste with garlic, Huy Fong comes in a squeeze bottle. Garten uses it in her recipe for Roasted Shrimp Cocktail Louis in her cookbook Cook Like A Pro.
"This dish was invented in 1915 at the St. Francis Hotel in San Francisco," Garten writes. "It's shrimp cocktail, but instead of tomato horseradish sauce, the hotel's sauce was more like a spicy Russian dressing. This is my jazzed-up version of that dish. Roasting rather than boiling the shrimp makes them so tender and flavorful."
Ina Garten stores her Fini Balsamic Vinegar in the fridge
Garten prefers Fini Balsamic Vinegar, a tart 12-month-aged vinegar that can be used as a salad dressing or drizzled on chicken or salmon. Even though most people keep their vinegar in a cool, dark place in the pantry, the Barefoot Contessa prefers to store her vinegar in the refrigerator.
RELATED: Ina Garten's Favorite Brand of Rice is So 'Barefoot Contessa'
"For anything I'm making, if it has like a little splash of vinegar, it just gives it an edge and wakes everything up," Garten says. "And I keep them in the fridge. I know a lot of people keep them in the pantry. I might take hell for this, but I just find that they don't develop bacteria in the fridge."
'The Barefoot Contessa' star prefers Rao's Marinara Sauce
We don't always have time to make homemade sauce when putting together a lasagna or cooking any other type of pasta. When she needs to put together a quick meal, Garten swears by Rao's Marinara Sauce.
"I think you can spend the entire day making good marinara sauce, or you can buy Rao's Marinara sauce, which I think is just fantastic," the Barefoot Contessa told Bon Appetit. "It's great for lasagna, it's great for pasta, it's great for putting together a really fast dinner."
The Barefoot Contessa airs Saturdays on The Food Network.