'Barefoot Contessa': Ina Garten and the Cuisine That Influenced How She Thinks About Food
There's something about Ina Garten's approach to cooking, baking, entertaining, that draws so many to her Food Network program and Instagram page, like moths to a flame.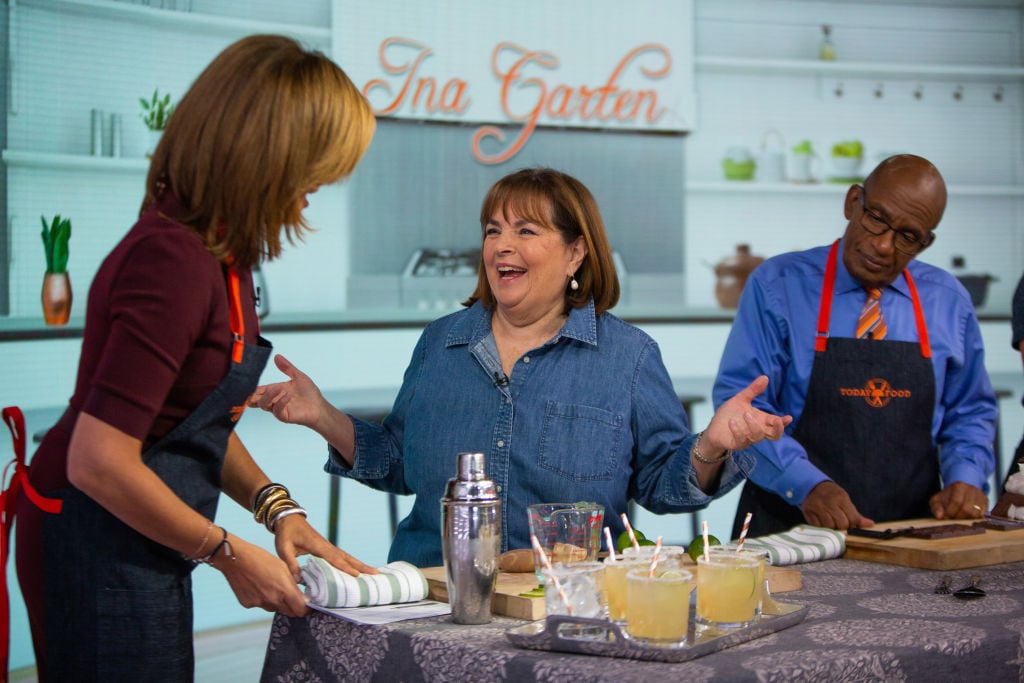 Watching her Barefoot Contessa show is an indulgent treat, from her delectable dishes to her staggeringly gorgeous Hamptons property serving as a backdrop.
Taking a look at what's most central – her food – here's her major food influence revealed, and the impact it's had on building her culinary empire.
Where Garten's heart is
Ina Garten has not hidden her love of France, to be specific, Paris. Her husband whisked her to the City of Light decades ago and since then the 72-year-old considers it her second home.
As she writes in her cookbook, Barefoot in Paris, "When we were first married, my husband Jeffrey, took me to Europe for the first time on an American Express tour: three cities, six nights! I'd dreamed of going to Paris for so long and it was, as every first-time visitor finds out, even better than expected."
The Brooklyn-born Garten was in awe of the street sellers and fresh food everywhere.
"What I couldn't get over, though, were the street markets: every day in different parts of the city, farmers and food purveyors would set up stalls and sell their incredibly delicious produce, farmhouse cheeses, and homemade baked goods. I couldn't wait to go home and start cooking French food."
French cuisine stole Garten's heart
It was cooking in the French tradition that really grabbed at Garten's senses. Something about the flavors and methods of French cuisine spoke to her and informed her own approach to food.
After she bought the Barefoot Contessa specialty store in the Hamptons, she cooked for customers using her experience cooking for friends. But she felt it wasn't enough, and so decided she wanted to know more about French food.
Garten signed up for cooking classes with Lydie Marshall, a French cooking teacher in Greenwich Village who had grown up in Provence.
"About twelve students would show up each evening. We'd get assignments for the meal – the beginners made the salad and the experts cooked the main course – and we'd cook away the evenings."
And French cuisine founded Ina Garten's culinary approach
It must have been both the sense of community and her growing knowledge of a cuisine that seemed right to Garten that drew her to the classes each night.
The future Food Network star loved her cooking teacher's use of simple ingredients at their freshest and the harmony between them in a dish. As she shared in her book, what she learned from Marshall most of all was, "to respect the essence of the ingredients."
"Lydie taught country French food – dinners such as coq au vin with potato and celery root puree, and for dessert, a rustic lemon tart and ile flottante, or floating island. Those were some of the most wonderful evenings I ever spent and they really influenced how I think about food."
Read more: 'Barefoot Contessa': Here's Ina Garten's New Cookbook – and When It's Publishing