Barefoot Contessa Ina Garten's Apple Pie Bars Are an Easy Sweet Treat
Ina Garten has the perfect mashup recipe — apple pie bars — combining apple pie and a shortbread bar cookie for the perfect dessert. The Barefoot Contessa star featured the easy recipe in her cookbook Cooking for Jeffrey, and no doubt Jeffrey is a fan of her sweet treat.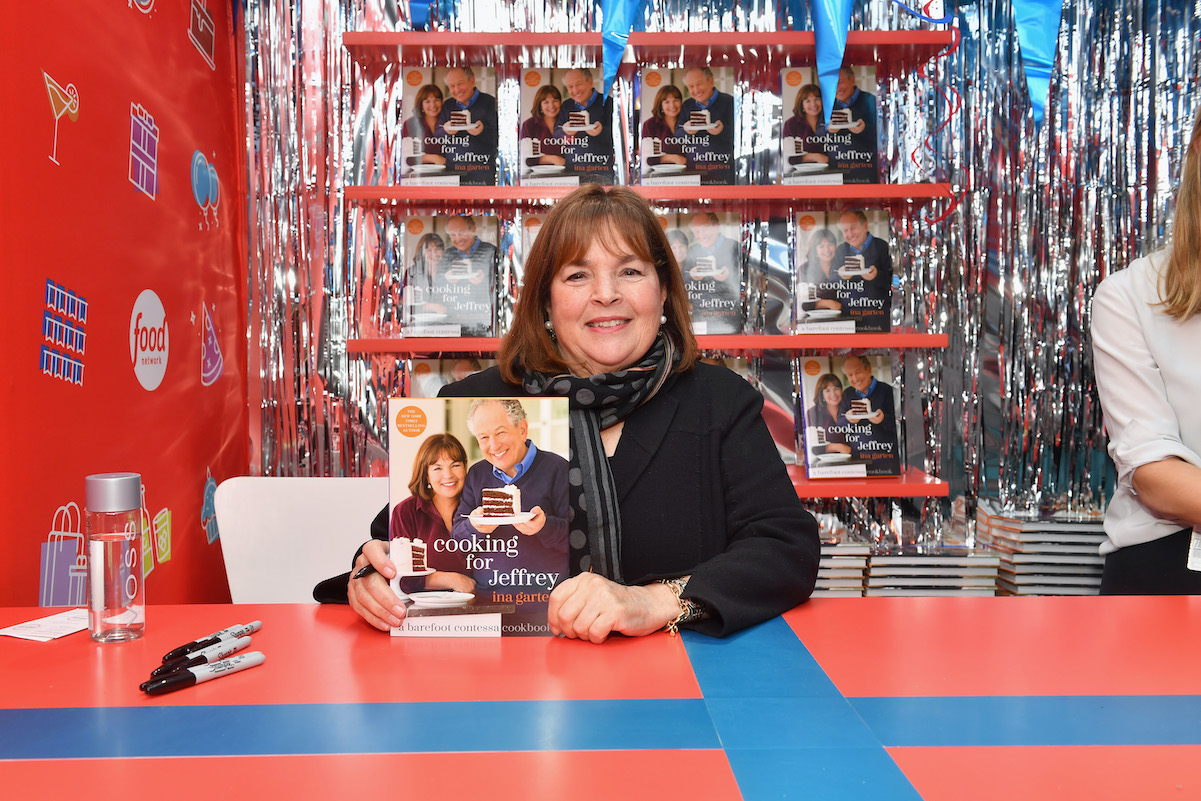 Ina Garten shares her tips for perfect shortbread dough
Garten demonstrated how to make her apple pie bars on an episode of Barefoot Contessa. "My apple pie bars are kind of a mashup between apple pie and shortbread bars," she explained.
"What's even better (and easier) than apple pie? Apple pie bars!" she wrote on the Barefoot Contessa website. "I make one shortbread dough and use it for the bottom crust and the crumble on top — with lots of sweet apple filling in between. All the flavor and no pie crust to roll out."
She started by creaming butter, brown sugar, vanilla, and sugar together in a mixer, noting, "The really important thing here is that the butter is at room temperature so when you mix it, it gets nice and light and fluffy, and then you can add the other ingredients."
In another bowl, Garten sifted together flour and salt, then slowly added it to the mixer. "You want it to be soft and light and fluffy, but it will also hold together," she explained as she demonstrated what the dough should look like. "If it doesn't do that, just add a teaspoon of water."
Garten shared a trick for making her apple pie bars — she greases a 9 x 13-inch pan, then adds a piece of parchment paper, securing it to the sides with small metal clips.
She placed two-thirds of her shortbread dough in the pan and, using floured hands, spread the dough evenly on the bottom. Garten used a floured metal measuring cup to press the dough into the corners. She refrigerated the bottom layer for 20 minutes, then baked it in a 375 degree Fahrenheit oven for 18 to 20 minutes until golden brown.
After cooling the crust, Garten made the apple pie bar filling by combining sliced Granny Smith apples and Golden Delicious apples, then added lemon juice, sugar, cinnamon, nutmeg, and mixing everything. Then she poured the apples into a pan with melted butter, allowing them to simmer for 15 minutes until the apples were tender.
Garten spread the apples on the crust, added walnuts and cinnamon to the remaining shortbread dough then spread it over the apples. She baked the bars in a 375 degree Fahrenheit oven for 25 to 30 minutes, then removed them and cooled the bars completely. Finally, the Barefoot Contessa lifted the dessert from the pan by pulling up on the parchment paper, then cut it into bars.
"Apple pie in the form of a bar," Garten said. "Who wouldn't want to eat that? I do!"
The full recipe is available on the Food Network website.
RELATED: Ina Garten's 'All-Time Favorite' Brownies Recipe Is a Delicious Spin on a 'Barefoot Contessa' Classic