'Barefoot Contessa' Ina Garten's Best Vegetarian Dishes Includes 2 Meat-Free Lasagna Recipes
Barefoot Contessa star Ina Garten has your back if you follow a meat-free diet — or you're just looking to add more veggies to your recipe rotation. She doesn't disappoint when it comes to delicious vegetarian recipes for breakfast, lunch, and dinner. And, not just one, but two of those dinner options are meat-free lasagna recipes.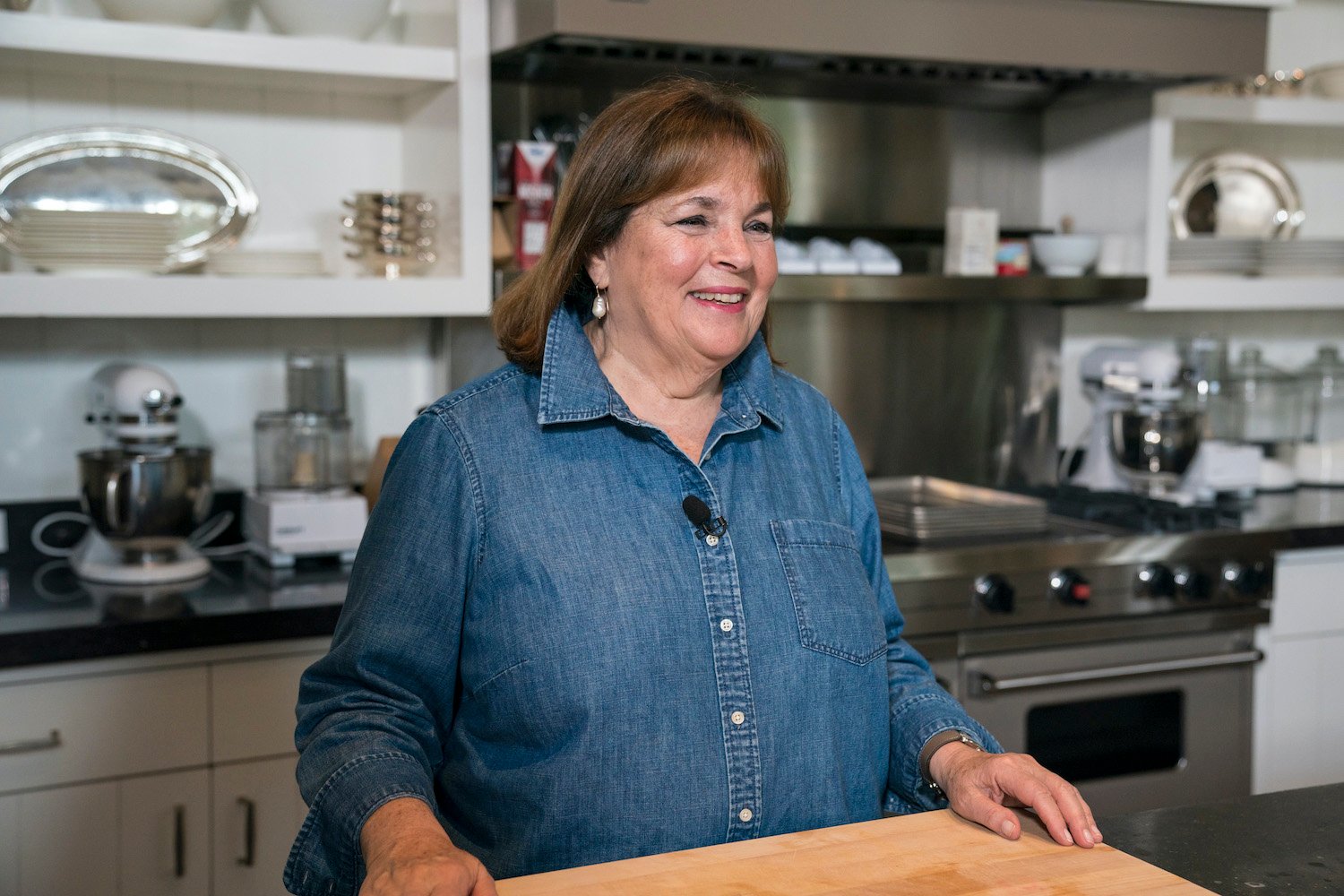 'Barefoot Contessa' has savory and sweet vegetarian breakfast ideas
To begin your day meat-free, Garten has both savory and sweet vegetarian breakfast recipes. For a sweet, fluffy breakfast, try The Barefoot Contessa's Challah Bread French Toast. It features honey, orange zest, half-and-half, vanilla extract, butter, eggs. To top it off, Garten recommends maple syrup, powdered sugar, and raspberry preserves.
For a savory breakfast, Garten's recipe for Herbed Baked Eggs calls for butter and heavy cream. She seasons the eggs with rosemary, thyme, garlic, parsley, parmesan, salt, and pepper. This dish is the perfect brunch for a crowd.
Ina Garten's best vodka sauce ever
Garten's recipe for pasta alla Vecchia Bettola first appeared in her Foolproof cookbook. The Food Network star describes it as a similar dish to the classic Penne alla Vodka, "but with so much more flavor."
The secret to this yummy vegetarian dish is the vodka sauce. Yes, you have to roast it for an hour and a half. But the results are so worth it. This sauce is so good, you should have a container on standby in the freezer at all times.
'Barefoot Contessa' Ina Garten has 2 amazing meat-free lasagna recipes
Garten says that she's wrestled with "all kinds of vegetable lasagnas." She loves the flavor, but the liquid in the veggies always seems to make the lasagna watery. To solve this problem, the Barefoot Contessa star says to roast the veggies first.
Garten actually has two vegetarian lasagna dishes. The first is Garten's Roasted Veggie Lasagna, which ⁠is loaded with eggplant, zucchini, garlic, ricotta, goat cheese, and Rao's marinara sauce. It is so hearty and loaded with flavor, it just might be your new go-to lasagna recipe.
Roasted Veggie Lasagna Ingredients
1½ pounds eggplant, unpeeled, sliced lengthwise ¼ inch thick
¾ pound zucchini, unpeeled, sliced lengthwise ¼ inch thick
⅔ cup good olive oil
1 tablespoon dried oregano
Kosher salt and freshly ground black pepper
1 tablespoon minced garlic (3 cloves)
10 ounces lasagna noodles, such as De Cecco
16 ounces fresh whole-milk ricotta
8 ounces creamy garlic and herb goat cheese, at room temperature
2 extra-large eggs, lightly beaten
½ cup chopped fresh basil leaves, lightly packed
1 cup freshly grated Parmesan cheese, divided
4½ cups good bottled marinara sauce, such as Rao's (40 ounces)
1 pound lightly salted fresh mozzarella, very thinly sliced
Begin by preheating the oven to 375 degrees. Arrange the eggplant and zucchini in single layers on three sheet pans lined with parchment paper. Brush them generously on both sides with the olive oil.
Sprinkle with the oregano, a tablespoon of salt, and 1½ teaspoons of freshly ground black pepper. Roast the veggies for 25 minutes, sprinkle the garlic evenly on the vegetables, and then roast for another five minutes. When the vegetables are cooked through, remove from the oven, and continue with Garten's recipe.
'Barefoot Contessa' Ina Garten also has a recipe for Portobello Mushroom Lasagna
In addition to her Roasted Vegetable Lasagna, Garten also has a recipe that features portobello mushrooms. For the Barefoot Contessa's Portobello Mushroom Lasagna, you'll need one and a half pounds of portobello mushrooms.
The dish also features whole milk, unsalted butter, all-purpose flour, ground nutmeg, freshly ground black pepper, good olive oil, lasagna noodles, and freshly ground Parmesan.
The Barefoot Contessa airs Saturdays on The Food Network.