'Barefoot Contessa': Ina Garten Reveals the 2 'Big Mistakes' People Make With Burgers
Ina Garten shares the most common mistakes people make when it comes to hamburgers. Luckily, the Barefoot Contessa star has some easy tips to help, such as using a lighter touch when mixing ground beef with seasoning and forming it gently into patties. She also advises to resist pressing the meat on the grill.
Ina Garten pointed out some of the common mistakes that people make with hamburgers but, luckily, the Barefoot Contessa star has some easy tricks that guarantee perfect burgers. Find out Garten's hacks to avoid these mistakes.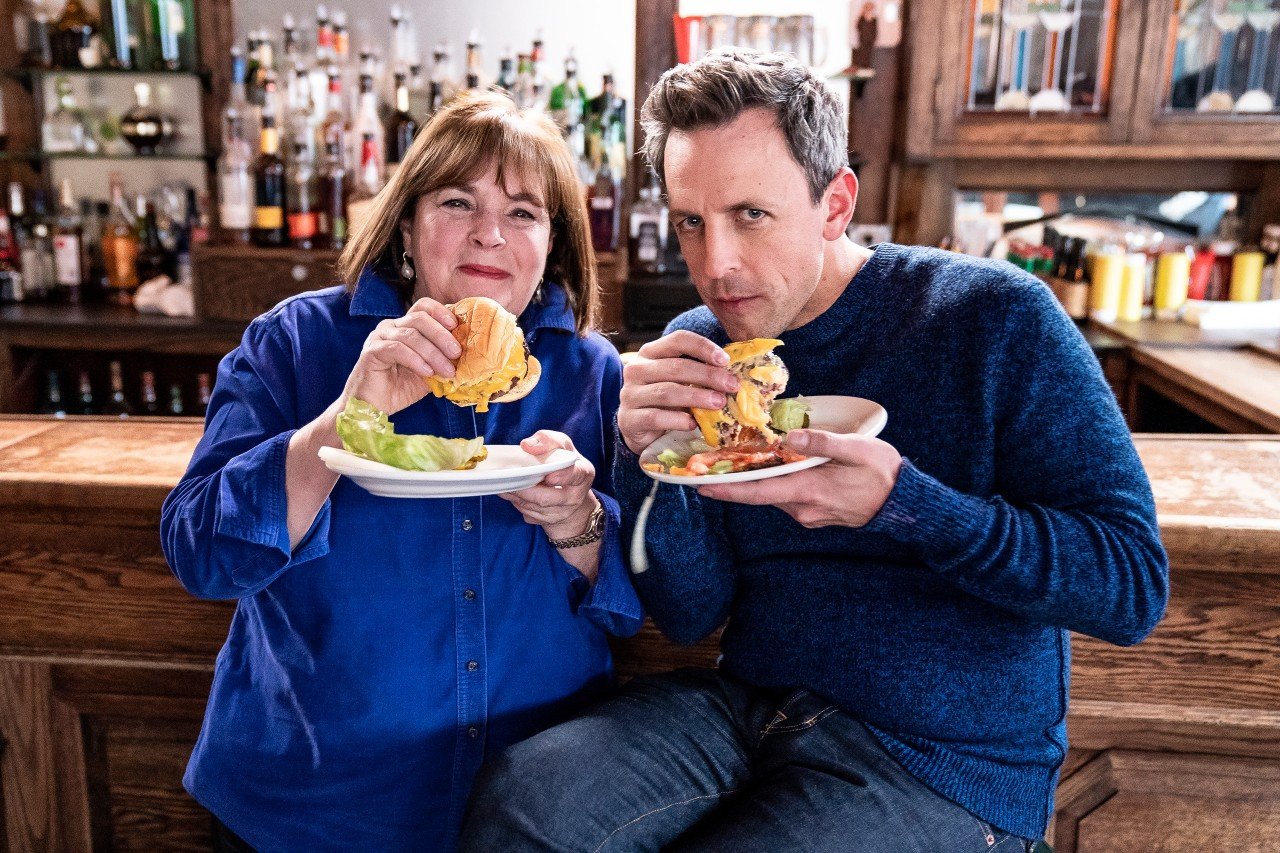 Ina Garten explained the mistakes people make with hamburgers
During an episode of Barefoot Contessa, Garten made sliders and prepared a selection of toppings for her guests to customize their mini hamburgers. She also explained that many people make the same mistakes with hamburgers — which are solved with some easy tricks.
First, she used a fork to lightly combine the ground beef with mustard, garlic, olive oil, thyme, salt, and pepper. "A fork's really important," she explained. "You don't want to compact the meat. You want to keep it really nice and light."
The Food Network host then explained how important it is to avoid pressing the burgers too firmly. "There are two big mistakes with hamburgers," Garten shared. "One is compacting it when you're actually forming the burger and the second one is pressing it when it's on the grill. Gets rid of all the nice juices into the grill."
"You want to keep these moist and light and delicious," she added.
When forming the meat into patties, she showed how to use a gentle touch. "Roll it around — don't press it while you're rolling it around — and then just shape it into a hamburger," Garten explained.
Garten has another easy burger hack that makes a big difference
Garten's smashed burgers recipe includes another easy hack for the perfect cheeseburger.
"Could there possibly be a new way to make hamburgers that I didn't know about?" Garten writes in her Modern Comfort Food cookbook. "As it turns out, there is!"
Garten has a simple trick — she freezes the meat for 15 minutes prior to cooking it so that it forms a caramelized crust on the outside when it makes contact with the hot cast iron skillet but stays juicy on the inside.
Her smashed burgers are seasoned simply with salt, pepper, and dry mustard powder and have flavorful toppings like Gruyère cheese and caramelized onions.
You can find the full recipe on the Barefoot Contessa website.
Ina Garten loves to let her guests customize their burgers
While making the sliders, Garten also prepped a variety of toppings to go on the burgers, including arugula, a variety of tomatoes, and slices of red onion.
"And everybody can help themselves," she said as she put the topping options on a platter. "Everybody wants to build their own hamburger, don't they?
She also used the time prepping toppings to make an easy side dish, a confetti corn salad that has chopped red onion, bell pepper, and, of course, fresh corn. She also julienned fresh basil, minced fresh chives, and minced fresh parsley leaves to add to the corn side dish.
You can find the full recipe for her confetti corn side dish on the Food Network website.