Barefoot Contessa Ina Garten's Brownie Pie Recipe Is a Chocolate Lover's Dream
Ina Garten won over her husband Jeffrey when they were younger by making him homemade brownies so she's definitely a fan of the dessert. The Barefoot Contessa star's brownie pie recipe is a fun twist on the traditional treat and it's so rich and chocolatey.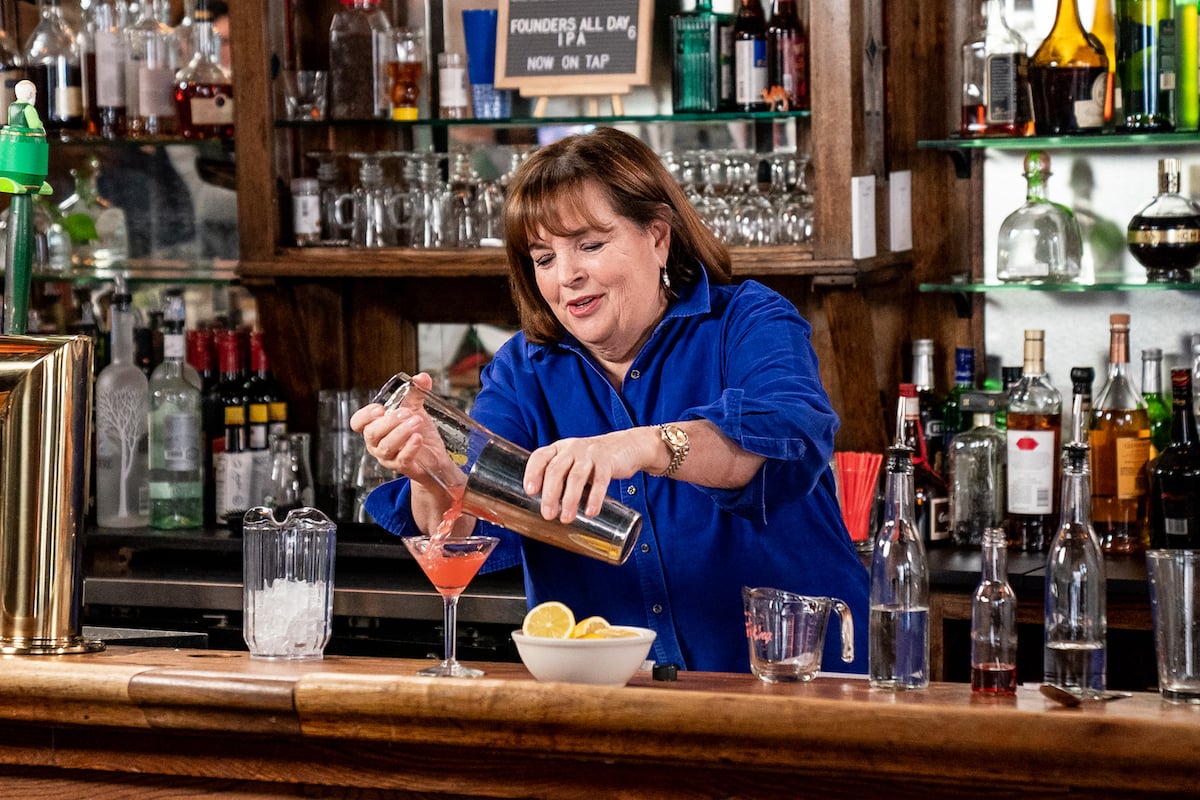 Ina Garten once said brownies are 'the culinary equivalent of a low-cut dress'
When Garten showed how to make her peanut swirl brownies recipe on Barefoot Contessa, she explained the history of her making the sweet treat for her husband before they got married. "When Jeffrey was in college, I used to send him big shoeboxes filled with homemade brownies," Garten said.
"It's sort of the culinary equivalent of a low-cut dress," she added. "I guess it worked. I've been married to him for almost 40 years," the Food Network host said in the 2010 video.
Ina Garten's brownie tart is like a molten pie
Garten demonstrated how to make the brownie tart recipe on the Barefoot Contessa cooking show. "What do guys like for dessert more than brownies?," she asked. "So I'm going to make brownie pie. They're going to love it."
She started by melting chocolate chips and butter together in a bowl set over a pot of simmering water, stirring it until the mixture was completely melted. She then set it aside to cool completely.
Garten beat eggs, sugar, coffee, and vanilla on medium-high speed for 3 minutes. "It's amazing how much coffee brings out the flavor of chocolate — it sort of deepens the flavor," she explained.
She combined flour, baking powder and salt, noting that the small quantity of flour is what makes the dessert "so rich and chocolatey." She added chocolate chips and walnuts to the flour mixture. "If somebody doesn't like nuts, just leave them out," she noted.
Garten also explained why she adds chips and nuts to the flour mixture. "By flouring the chips and walnuts, it ensures that they don't sink to the bottom of the batter," she said.
The Barefoot Contessa star added the cooled chocolate to the mixer while it ran at low speed. "If the chocolate were hot, it would cook the eggs," she noted. "So you don't want to do that. Otherwise, you'll have chocolate scrambled eggs."
She added the floured chips and walnuts next and combined all of the ingredients, then poured the batter into a 9-inch greased and floured pie pan. "When it's baked, it's going to be crisp on the outside and gooey in the middle," she explained.
Garten baked the brownie pie for 35 to 40 minutes in a 350 degree Fahrenheit oven. To test if if it was done, Garten tapped the top to see if it was crisp and inserted a toothpick in the center, explaining, "It's just done on the inside but it's still really molten."
She added an extra chocolate topping to the brownies
Garten pulled out a final decorating move for all the chocolate lovers — she melted the remaining chocolate chips with heavy cream and drizzled it over the dessert.
"Let's see — how much chocolate can we have in one thing? We've got chocolate in the batter, chocolate chips in the brownie pie, and then chocolate drizzle on the top," Garten pointed out. She wasn't fussy with the decorating, using a spoon to drizzle the chocolate over the top.
"Whatever decoration you like is just fine. I just like to go straight across — I don't want this to look like a French tart," she explained. "It's a really rustic kind of pie and you want it to look really chocolatey."
You can find the full recipe on the Food Network website.
RELATED: Barefoot Contessa: Ina Garten's Perfect Make-Ahead Dessert Recipe for a Picnic or Party