Barefoot Contessa Ina Garten's Confetti Corn Is an Easy Side Dish That's Ready in Minutes
Ina Garten knows that adding a quick side dish to your menu simplifies things so much. Garten's easy confetti corn recipe is a perfect mixture of flavorful herbs and fresh vegetables for summer. The Barefoot Contessa star even adapted it to make on the grill so it's ideal for a barbecue.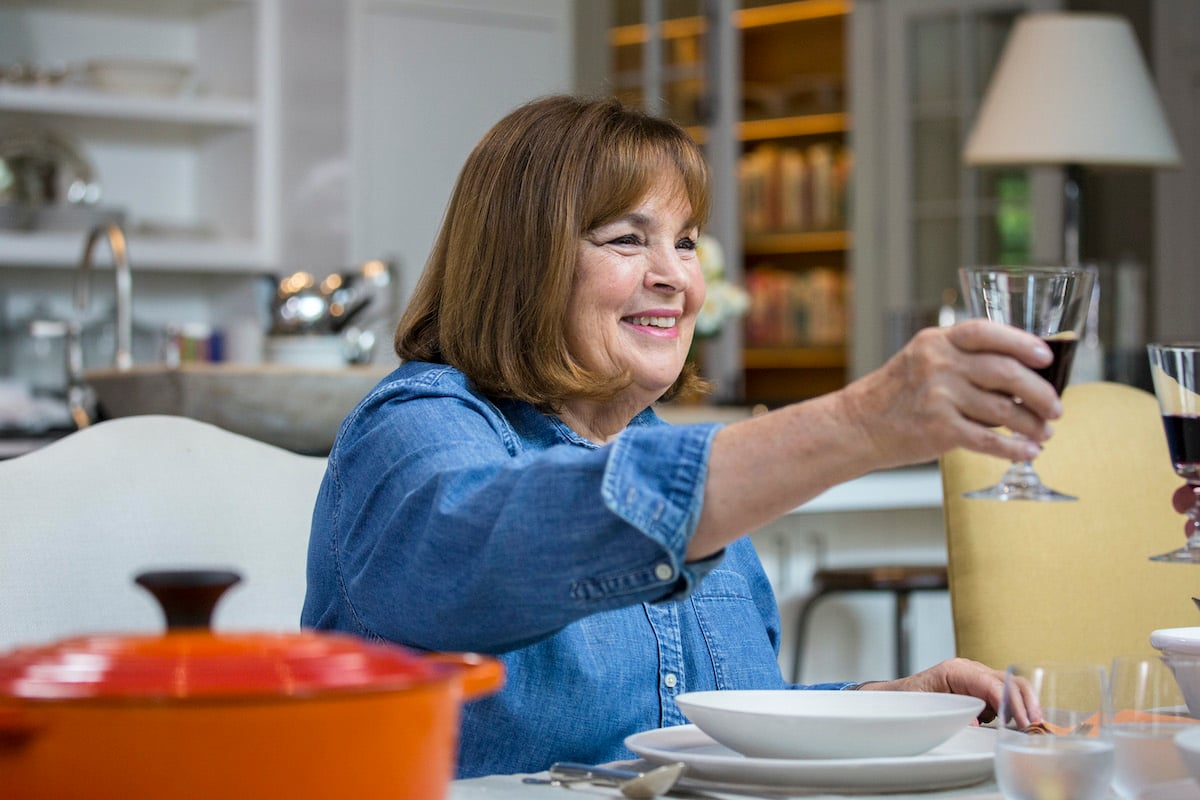 Ina Garten's colorful confetti corn side dish comes together in minutes
Garten's confetti corn side dish is so fresh, simple, and the perfect quick go-to option in the summer months.
She demonstrated how easy it is to make the corn side dish on an episode of Barefoot Contessa. "I love a barbecue outside," she shared, but added that there's often a lot of back and forth with taking things inside and outside for the gathering. "I'm going to keep it really simple," she continued. "What I'm going to do is I'm going make everything inside, prepare it, and then cook it outside."
Garten started by taking the corn off of the cob and getting all of the other ingredients together, explaining, "So when I get outside, I can stay outside." She also chopped red onion, orange bell pepper, and a combination of fresh chives, basil, and parsley.
Garten used her grill to sauté the chopped onion in a little olive oil in a pan set over the heat, then added the peppers. "This is great doing it all on the grill," she explained. "Instead of running inside for the stove and outside for the grill, I've got it all right here."
She added butter and the corn kernels next, seasoned everything with salt and pepper, then cooked the side dish for 10 minutes "until the corn is really tender and the peppers are cooked."
When the corn and peppers were cooked, Garten added fresh herbs "to give it nice fresh color."
You can find the full recipe on the Food Network website.
The 'Barefoot Contessa' star paired the fresh corn side with sliders
During the Barefoot Contessa episode, Garten also prepped mini burgers for her guests.  "I thought, 'You know, instead of the usual snacks, I'm going to make something special,'" she shared.
"So I've got a grill going, I've got hot coals, a cool cocktail, and I'm going to make sliders, which are baby burgers," Garten added.
The beef didn't require a lot of extra ingredients, so it was a snap to combine it with Dijon mustard, garlic, fresh thyme leaves, salt, pepper, and olive oil. "Beef is such a strongly flavored thing — you want to flavor it, but you don't want it to go 'Pow!,'" she said. "You want layered flavors. A little bit of mustard, a little thyme."
Ina Garten had a selection of toppings so her guests could assemble their own burger
Garten also prepped some easy toppings for the sliders, grating gruyere cheese and slicing onions and tomatoes, as well as having arugula on hand.
"This is really easy to make," Garten explained. "So sliders are great — they're small hamburgers. I'm going to do them on brioche rolls and have lots of things to put on top… Everybody can assemble their own."
She placed all the slider toppings on a platter, noting, "And everybody can help themselves. Everybody wants to build their own hamburger, don't they?"
You can find the recipe for Garten's sliders on the Food Network website.
RELATED: Barefoot Contessa: Ina Garten's Perfect Make-Ahead Dessert Recipe for a Picnic or Party