'Barefoot Contessa': Ina Garten's Easy Cranberry and Apple Cake Is Like Christmas in Your Mouth
Though celebrity chef Ina Garten actually celebrates Hanukkah in her home, some of the Barefoot Contessa's most beloved desserts are the perfect fit for any holiday that you might celebrate this winter season.
In fact, Garten's easy cranberry and apple cake taste just like Christmas in your mouth.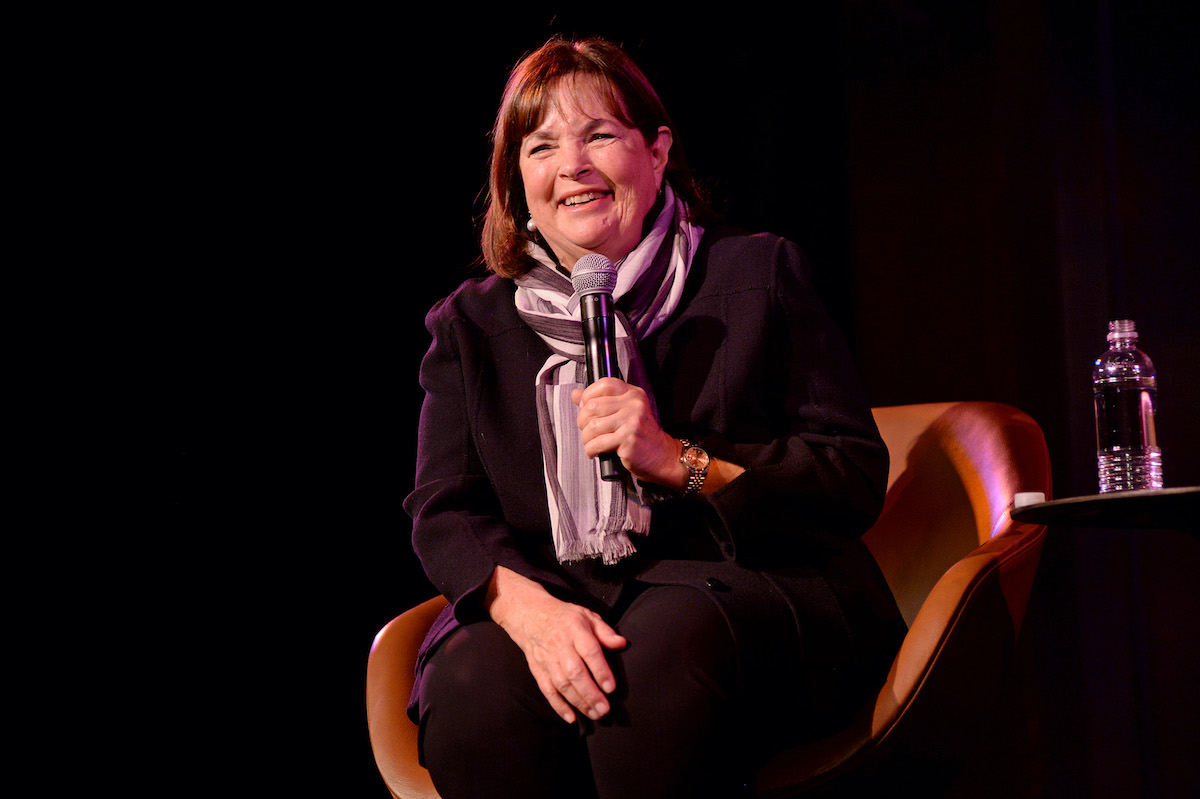 Ina Garten thinks it's important to celebrate, especially this year
While many of us are experiencing a holiday season unlike any others due to the coronavirus (COVID-19) pandemic, Garten still thinks it's important to mark the day, even if it's with a tiny celebration. Garten told USA Today that she feels it's important to get in the holiday spirit, despite the pandemic, "because every day seems like every other day."
This year, one of Garten's biggest tips is to make things budget-friendly, but to also make sure that it feels extra special. "Make something a little special that's different but not crazy expensive," she advised.
It's also been important to her that fans who try her recipes get a good result even if they don't cook or bake often. In fact, her cranberry apple cake might be the perfect thing to celebrate the holidays with. It also helps that it's super easy.
RELATED: Ina Garten's Go-To Homemade Holiday Gift Is This Easy Barefoot Contessa Salted Caramel Nuts Recipe
Ina Garten's Easy Cranberry and Apple Cake ingredients
12 oz fresh cranberries, rinsed and picked over for stems
1 Granny Smith apple, peeled, cored, and diced
½ cup light brown sugar, lightly packed
1 Tbsp grated orange zest (2 oranges)
¼ cup freshly squeezed orange juice
1 ⅛ tsp ground cinnamon, divided
2 extra-large eggs, at room temperature
1 cup + 1 Tbsp granulated sugar
¼ lb(s) (1 stick) unsalted butter, melted and slightly cooled
1 tsp pure vanilla extract
¼ cup sour cream
1 cup all-purpose flour
¼ tsp kosher salt
Ina Garten's Easy Cranberry and Apple Cake directions
To begin, preheat the oven to 325 degrees. Next, grab a medium-sized bowl and combine the apple, brown sugar, orange zest, orange juice, and 1 teaspoon of cinnamon. Set the mixture aside for later.
Grab a mixer and beat the eggs on medium-high speed for two minutes. Turning the mixer down to medium, add in 1 cup of the granulated sugar, the butter, vanilla, and sour cream and beat just until combined. Turn down the mixer speed to low and slowly add in the flour and salt.
Grab the fruit mixture and pour evenly into a 10-inch glass pie plate. Next, pour the batter over the fruit mixture so that it's covered completely. Next mix together the remaining 1 tablespoon of granulated sugar and 1/8 teaspoon of cinnamon. Spring the sugar/cinnamon mixture over the top of the batter.
Bake the cake for 55 to 60 minutes. It will be done when a toothpick can be inserted into the middle of the cake and can be pulled clean. The fruit should also be bubbling around the sides.
The cake can be served warm or at room temperature. Either way, it's certainly a lush holiday treat.