'Barefoot Contessa' Ina Garten's Delicious Corn Side Dish Is Just 2 Ingredients
Ina Garten has an easy summertime side dish recipe that has only two ingredients but is an absolute game changer. The Barefoot Contessa star sautés fresh corn in butter and seasons it with salt and pepper for the easiest crowd-pleasing recipe. Garten shares her trick for easily cutting kernels off of corn on the cob.
Ina Garten is a fan of quick and easy recipes that are full of flavor. Her amazing sautéed corn recipe is just two ingredients, plus a little seasoning, and makes the perfect quick side dish. Find out Garten's trick for cutting corn off the cob — she's got a hack for everything!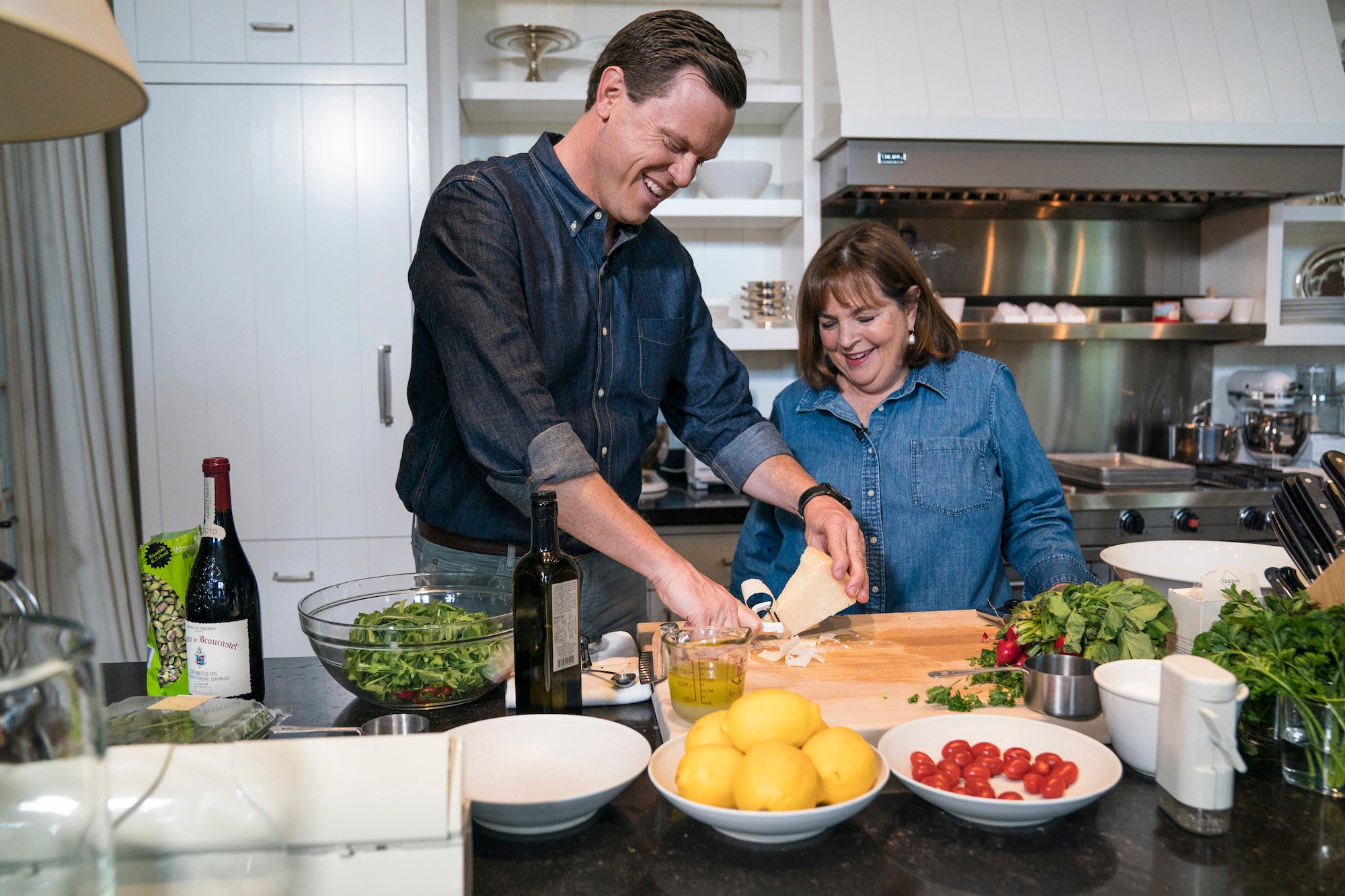 Ina Garten has an easy trick for cutting corn kernels off the cob
Garten loves to use fresh corn in her recipes when it's in season but cutting the corn kernels off a cob without making a mess can be challenging.
Garten shared her trick in a 2018 Instagram video post. She explained in the caption: "It's finally corn season! This is how I cut the kernels off the cob without getting them all over my kitchen!"
In the video, the Barefoot Contessa star noted, "So when the corn is in season in East Hampton, I love to make corn salad, I love to make sautéed corn. But how do you get the kernels off the corn cob without getting them all over your kitchen?"
"I worked out a system," she explained.
Garten placed a clean kitchen towel on the counter and cut the end off of a cob to stand it upright. Then she ran a sharp knife along the cob to cut off the kernels.
The towel, she explained, makes all the difference. "Without the kitchen towel, kernels just bounce all over the kitchen," Garten noted.
When you've finished cutting off the kernels, you can gather up the ends of the towel and easily pour them into a bowl. "Easy corn kernels, with no mess," she added.
Ina Garten's sautéed fresh corn recipe is just 2 ingredients
Garten mentioned sautéed corn in her demonstration video and, in 2020, she posted a photo of the delicious side dish on Instagram.
"This week I'm cooking from the farmstand every day!," she wrote. "First recipe is Sautéed Fresh Corn. Only two ingredients — corn and sweet butter — plus S&P and it's total summer heaven!"
Her fans commented on the post, raving about how much they love this simple recipe. "Best. Recipe. Ever. E-V-E-R!," one fan noted. "Made this the other night and it was delicious and easy! Don't think I'll ever boil corn again!," another person commented.
Garten cuts the kernels off of 8 ears of corn on the cob and adds them to butter that's been melted over medium-low heat in a large sauté pan. She seasons the corn with salt and pepper and cooks it for 8 to 10 minutes, stirring occasionally.
That's it!
You can find the full recipe on the Food Network website.
The 'Barefoot Contessa' fresh corn salad recipe is another crowd-pleaser
Garten also has a corn salad recipe that makes a wonderful summer side dish. While demonstrating the recipe on her Barefoot Contessa cooking show, she first boiled the corn for a few minutes, then put it in ice water to stop the cooking process.
She sliced the kernels off of the cobs, using her method above, and added them to a bowl. Garten tossed the corn with red onion, cider vinegar, olive oil, fresh basil, salt, and pepper.