Barefoot Contessa Ina Garten's Easy Pasta With Tomatoes and Basil Is a Perfect Summer Meal
Ina Garten has the perfect summer pasta dish that takes very little time to make. The Barefoot Contessa star said she adapted a recipe that used to involve hours of marinating time to now take just a few minutes using an easy hack.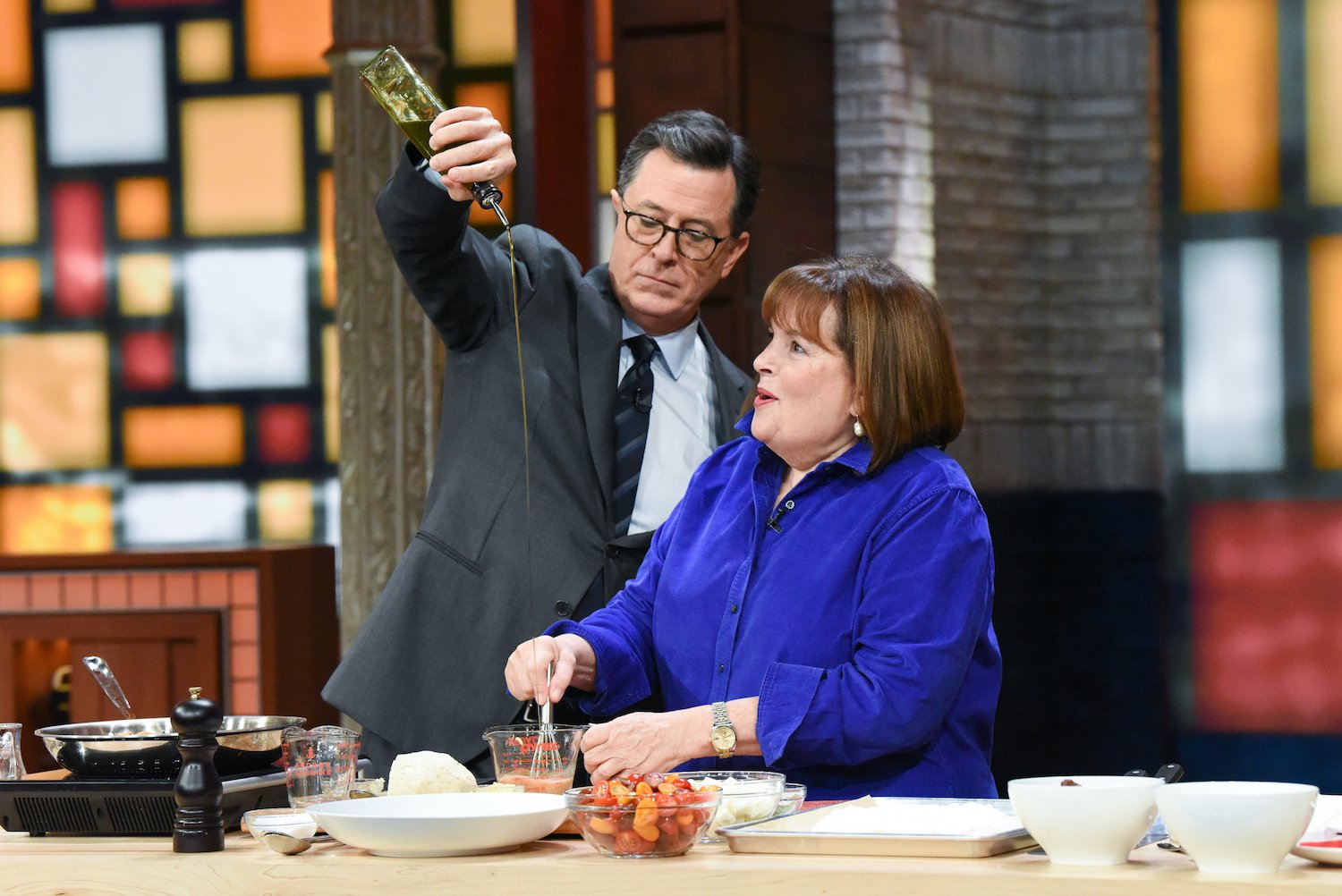 Ina Garten's capellini with tomatoes and basil recipe is ready 'so fast'
Garten demonstrated how to make her capellini with tomatoes and basil recipe on an episode of Barefoot Contessa, explaining, "It's very good and it's so fast."
She started by adding olive oil to a pan and allowed it to heat up, noting, "I'm going to use a lot of olive oil but it's actually going to end up being tossed with the pasta."
Garten revealed that the recipe used to be much more time consuming but she found an easy shortcut. "I used to make this recipe by marinating the tomatoes for about 6 hours and then one day I thought, 'I think I can just sauté them and it'll take 3 minutes,'" she explained.
"And you know what? It worked," she said with a smile.
Garten added rough chopped garlic to the pan, cooking it for 30 seconds, then added fresh thyme leaves, salt, pepper, and red pepper flakes.
"You won't believe how fast this recipe is. I'm using capellini because it takes literally 2 minutes to cook in a pot of boiling water," the Barefoot Contessa star shared. "It takes more time to boil the water than it does to make the whole dish."
The pasta dish uses a lot of fresh tomatoes
Garten shared the inspiration for the easy recipe — a surplus of fresh tomatoes in her garden. "I came up with this recipe because I have so many cherry tomatoes in the garden," she noted. "And this is a good one — it uses four pints of cherry tomatoes."
She added whole cherry tomatoes to the pan and cooked everything for 5 to 7 minutes, then turned off the heat. She julienned basil, rough chopped parsley, and added them to the pan then stirred everything together so the herbs got slightly wilted.
"That's the thing about this pasta, it's a really simple dish but each ingredient is just wonderful and they all go together," she explained. After she cooked and drained the pasta, she added it to the olive oil and tomato mixture to absorb the flavors.
"Now is that one of the fastest dishes you've ever seen?," she asked as she tossed the ingredients together, being careful not to crush the tomatoes, then added grated parmesan cheese.
"All I needed was a few things from the pantry and lunch is served," she said.
The full recipe is available on the Food Network website.
The 'Barefoot Contessa' star's quick pasta recipe earns rave reviews
The recipe has a handful of simple ingredients and is full of flavor, something Garten's fans gushed about in the recipe's reviews section. "One of my favorite summer meals. Light and refreshing," one commenter wrote, while another shared, "This is outstanding. Great combination of flavors and so simple."
Other commenters raved, "The family was surprised with how flavorful this was, we loved it!" and "This was SO good, inexpensive, quick, and tasty. Such a simple meal that could be combined with any protein."
One fan shared, "Delicious and makes good use of tomatoes from the garden!"