Barefoot Contessa Ina Garten's Easy Shrimp Salad Recipe Is Perfect for a Hot Summer Day
Ina Garten has a number of delicious salad recipes, but her tarragon shrimp salad makes a perfect summer lunch, dinner, or side dish. It's light and full of fresh flavors, plus the Barefoot Contessa star has an easy technique so the shrimp cooks perfectly.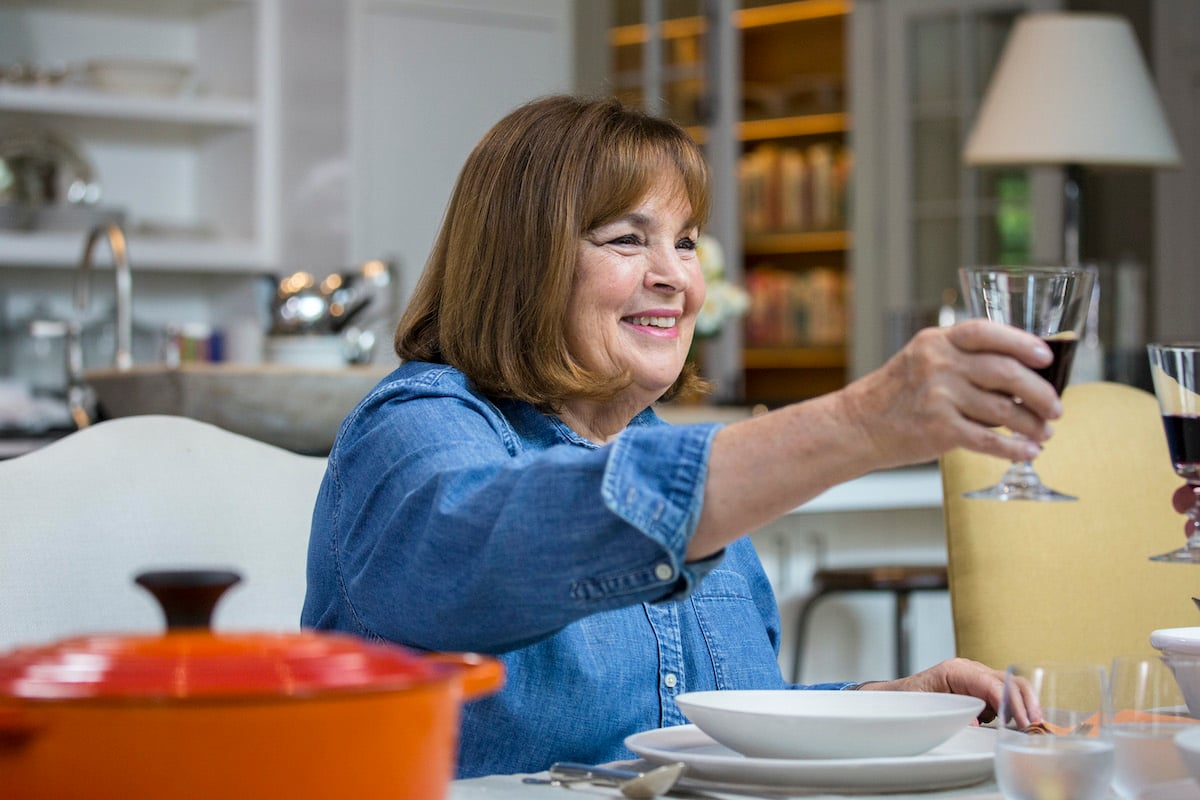 Ina Garten has a special technique to cook the shrimp
Garten demonstrated how to make her tarragon shrimp salad on Barefoot Contessa and it comes together easily with just a handful of ingredients.
"Tarragon shrimp salad is such a great summer lunch. It's really quite elegant," she explained. "You can also pack it up for a picnic. Sounds great, doesn't it?"
The Food Network star shared the cooking technique so the shrimp "come out perfectly every time" and it couldn't be easier.
She placed the peeled and deveined shrimp in a saucepan and added 8 cups of cold water, 3 tablespoons of Pernod liqueur, and salt. Then Garten turned the heat on and cooked the shrimp uncovered, stirring occasionally, for 10 minutes. The shrimp is "just firm and pink" when cooked properly, according to Garten. She drained the shrimp and recommended allowing it to cool for 15 minutes.
"Trust me," Garten said of the cooking technique. "That makes the tenderest, most delicious shrimp. And that little bit of Pernod really makes a difference."
RELATED: 'Barefoot Contessa': 3 of Ina Garten's Easiest Appetizers Are Surprisingly Simple Store-Bought Snacks
Ina Garten's tarragon shrimp salad is so easy to pull together
Garten placed half the shrimp in a bowl and cut the others in half horizontally before adding them to the bowl. "I don't know why — but I just like the texture of some big ones and some smaller ones," she explained.
She added a few simple ingredients, including lemon juice, salt, pepper, celery, scallions, and tarragon, tossing to combine everything. "Tarragon is a great flavor for shrimp," she explained, before adding mayonnaise and stirring the shrimp salad again.
Garten offered a fun way to serve the shrimp salad, rather than just setting out the bowl. "Im going to show you how I like to serve this that looks really gorgeous," she explained as she pulled out bibb lettuce leaf cups.
She placed the lettuce leaves on a platter, noting that they need to be really dry, then filled each cup with shrimp salad. "So much prettier than just a bowl of shrimp," Garten said. "This makes a great summer lunch. Looks so pretty, I love the green lettuce — it sort of sets off the salad really well."
Garten finished her presentation by adding a garnish of lemon to the plate and a sprinkle of tarragon and salt over the top.
You can find the full recipe on the Food Network website.
Garten suggests other summer seafood salads
Garten also shared some of her other go-to seafood salads for summer dining, including mixing lobster with potatoes, capers, and tarragon.
She also mentioned a twist on a classic niçoise salad, but with roasted salmon rather than tuna. "And I assemble it with potatoes, tomatoes, watercress, green beans, eggs, green olives, anchovies, and a mustardy vinaigrette," Garten explained. "It's perfect for a party."
The Barefoot Contessa star also showed her hearty make-ahead Italian seafood salad. "It's a delicious mix of calamari, scallops, and shrimp with a warm lemon and tomato dressing," she explained. "Fennel, parsley, lemon slices, and mussels. It's absolutely gorgeous."
Despite all of those delicious seafood salad recipe options, however, Garten said she's partial to her shrimp salad. "But for me, tarragon shrimp salad on a warm summer day is fantastic," she said. "I love this salad."