Barefoot Contessa Ina Garten's Easy Tips for Baking Perfect Cookies
Ina Garten has developed many delicious cookie recipes over the years and has some easy tricks for perfectly baked cookies every time. From using chocolate chunks over chocolate chips for the best flavor, to how to handle multiple cookie sheets in the oven, the Barefoot Contessa star has plenty of baking pro-tips.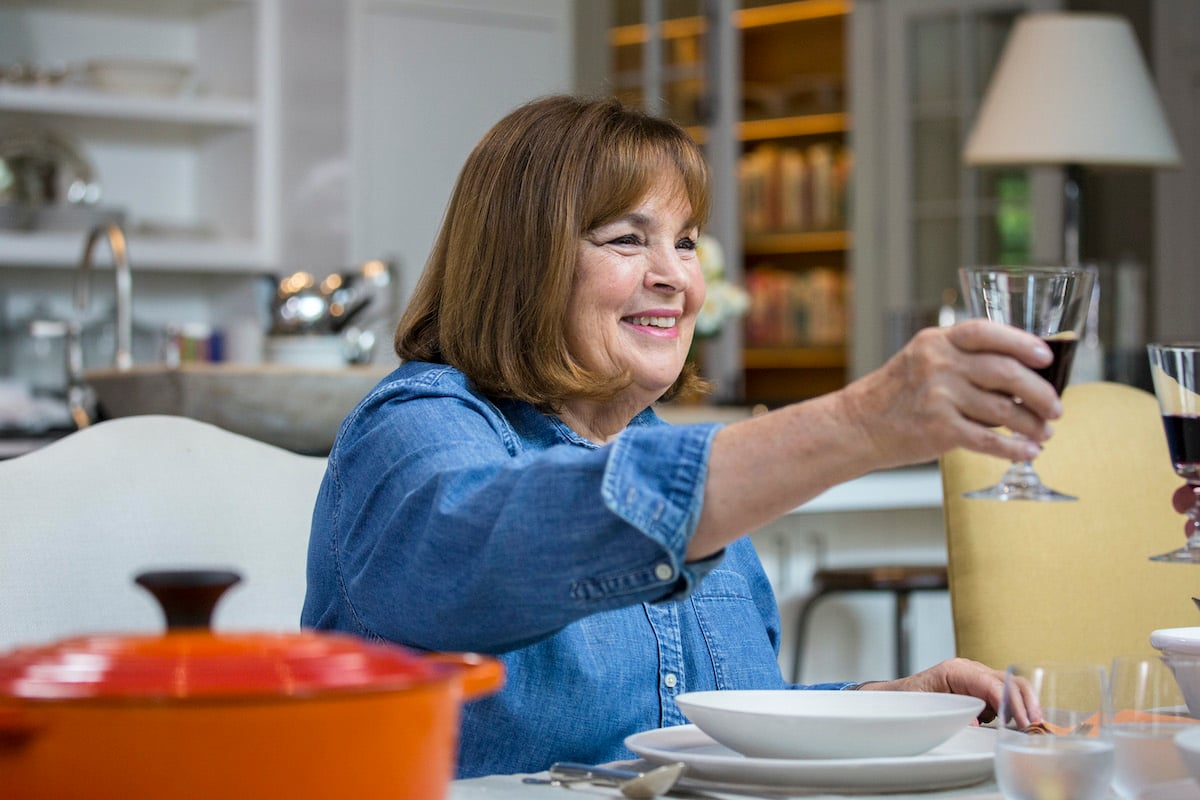 Ina Garten has a trick for gooey chocolate chip cookies
While demonstrating how to make a cookie dough that makes both blondies and cookies on her Barefoot Contessa show, Garten explained why she likes to use chocolate chunks.
According to Garten, chocolate chunks are better for flavor. "So these are semisweet chocolate chunks," Garten explained. "You can use chocolate chips if you prefer, but these have more really great chocolate flavor."
She added, "I know some people like their cookies thick and chewy. I like mine crisp on the outside and creamy on the inside and the chocolate chunks make them really gooey."
To ensure a perfectly gooey interior, Garten recommended baking the cookies in a 350 degree Fahrenheit oven for exactly 15 minutes.
"When the time's up, take them out," Garten noted. "They will seem underdone but they won't be. Trust me."
Ina Garten explained her technique for evenly baking cookies
During an episode of Barefoot Contessa, Garten answered a baking question from one of her fans. "I noticed that when you're baking cookies that you'll put two cookie sheets in the oven at the same time and I was wondering if you had good luck with them coming out evenly?," the woman asked.
Garten had the answer for how to bake cookies evenly. "The ideal place to bake cookies in the oven is right in the center so the air can circulate really well," she explained. "About halfway through the cooking time, I'll rotate the pan because the back of the oven is very often hotter than the front and this way they'll cook evenly."
If you're baking multiple pans of cookies, Garten said she has a hack for that too. "If you're cooking more than one pan of cookies — and I do it a lot — I'll adjust the racks so they're really evenly spaced in the oven," she shared. "And don't overcrowd it. You want to be sure that the heat can circulate."
The Barefoot Contessa star went on to explain how rotating the pans is critical. "And then I'll not only rotate the pans from front to back, but I'll switch the top one and the bottom one and that way you'll get evenly baked cookies every time," Garten said.
Garten recommends the perfect sized scoop for cookies
On the 'Ask Ina' page of the Barefoot Contessa website, a fan wondered about the Food Network's star's preference for using an ice cream scoop for cookies.
"My question is about ice cream scoops," the fan wrote. "I'm not a great baker and my cookies are different sizes; my cupcakes and muffins are flat or way over the rim. I see that scoops are either numbered or marked by ounces and I have a collection that have no markings. What size is best and how do I tell what size my scoops are?"
Garten shared her recommendations. "To make sure that my baked goods are uniform in size, I use a standard 2 1/4-inch rounded scoop for muffins and cupcakes, and a standard 1 3/4-inch rounded scoop for cookies," Garten wrote. "I would recommend using a ruler to measure the diameter of your scoops."