Barefoot Contessa Ina Garten's Easy Tomato and Bread Salad Is the Perfect Summer Meal
Ina Garten makes a meal out of a salad with a fresh tomato and bread salad recipe that's loaded with delicious flavors and is definitely satisfying. The Barefoot Contessa star shared some easy tips for making this simple salad, including how to make your own croutons.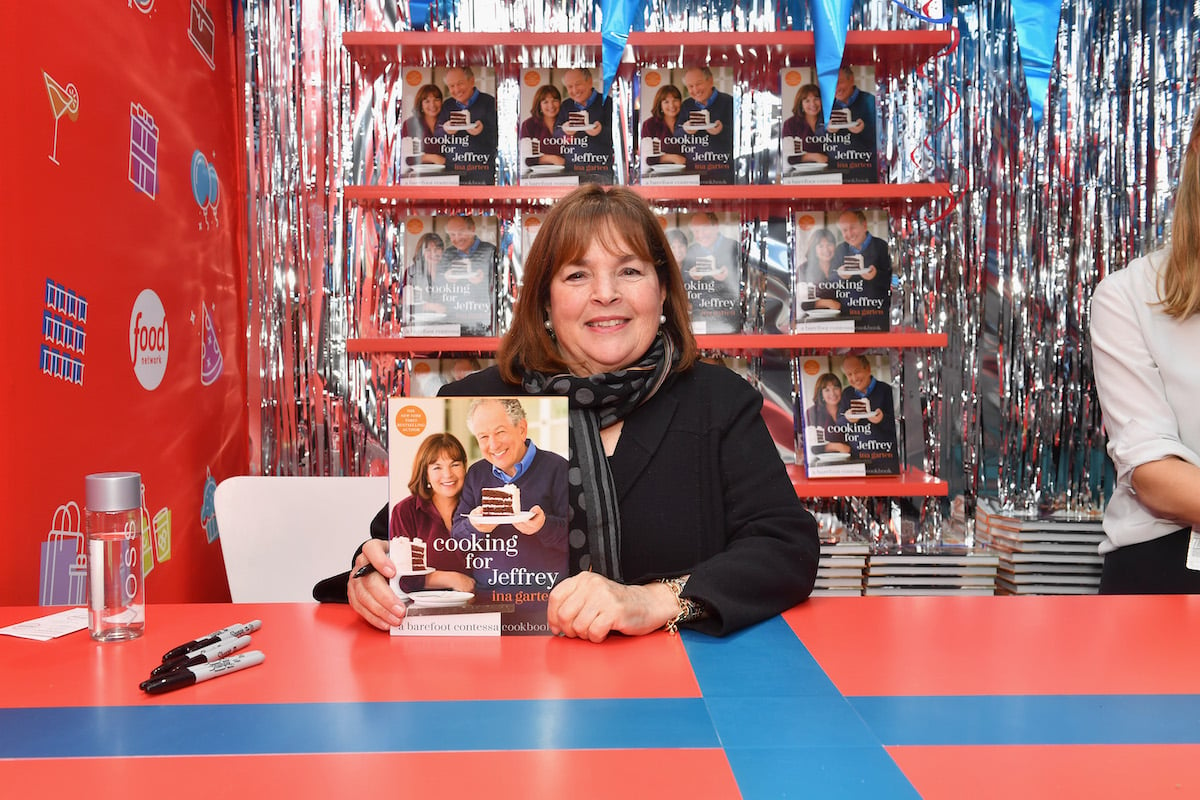 Ina Garten's Tuscan tomato and bread salad is full of flavor
Garten's Tuscan tomato and bread salad is simplicity in a bowl. With just a handful of ingredients and an easy dressing, the salad is quick to assemble. The addition of homemade breadcrumbs provides plenty of texture and flavor without a lot of effort.
She demonstrated how to make the salad on her Barefoot Contessa cooking show. After cutting cherry tomatoes in half and dicing fresh mozzarella, she placed them in a bowl and made a quick vinaigrette.
Garten combined garlic, Dijon mustard, vinegar, salt, and pepper in a measuring cup. Then she slowly whisked in olive oil.
After making croutons from bread cubes, she combined all of the ingredients with the vinaigrette, adding basil, salt, and pepper.
You can find the full recipe on the Food Network website.
Ina Garten has an easy method to make croutons
Garten doesn't use store-bought croutons for the salad — and they're surprisingly simple to make if you follow the Barefoot Contessa star's pro tips.
She heated olive oil in a saute pan before adding the bread cubes. According to Garten, her method makes a huge difference because the bread doesn't soak up the oil.
In a 2018 Instagram video, she shared her quick tips. "When most people are making croutons, I think what they do is they put the oil and the croutons in the pan at the same time," Garten explained. "But what pros do, is that they heat up the pan, put in a few tablespoons of olive oil."
Once the pan is heated, the cubes take little time to toast. "Make sure the oil is really hot — in a hot pan it gets hot faster — and then put in the croutons," she noted. "And that way croutons get nice and browned, but they don't absorb the oil so much."
She finished them with a generous sprinkle of salt and pepper.
RELATED: 'Barefoot Contessa': 3 of Ina Garten's Easiest Appetizers Are Surprisingly Simple Store-Bought Snacks
Ina Garten's salad gets rave reviews
Garten's Tuscan tomato and bread salad is a winner with the Barefoot Contessa star's fans, who left comments on the Food Network site. "This is now my go-to salad… it's tasty and fresh but the aroma when the dressing with garlic hits the warm croutons is ammmaaazing!!! Home run!!," one person wrote.
"Absolutely the best! I can eat it every day all summer long. In winter it's still good, but the tomatoes aren't like they are grown in the summer," another fan commented.
Another commenter shared how "flavorful and absolutely delicious" the salad is. "Tossed the tomatoes with the dressing, garlic, and basil several hours ahead of serving, then tossed in the rest and let it sit for another 30 minutes," they wrote. "The croutons soaked up so much flavor and softened a bit. This dish was a huge hit!"