'Barefoot Contessa' Ina Garten Uses 1 Easy Trick for Her Summer Cucumber Salad
Ina Garten's easy cucumber salad is perfect for summer and she uses one trick to make sure it's creamy and flavorful. Find out how the Barefoot Contessa star makes her creamy cucumber salad recipe that gets more flavorful the longer it sits.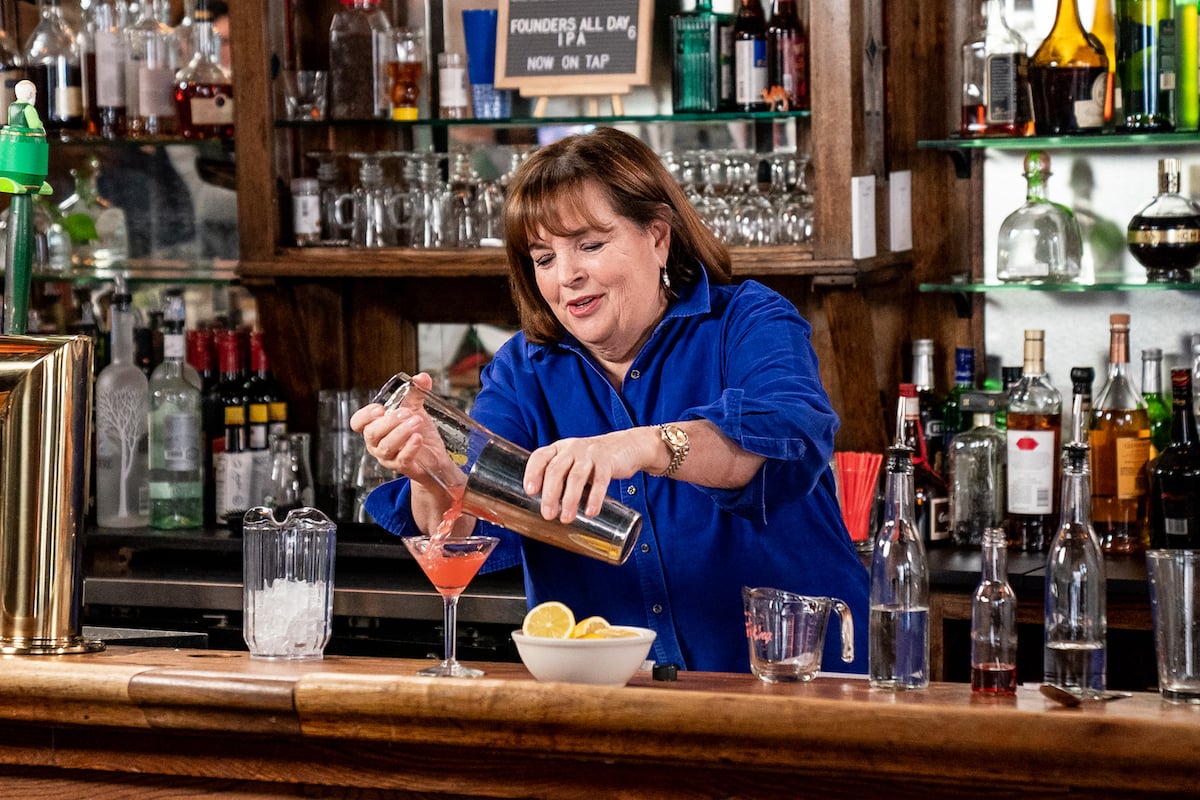 Ina Garten uses 1 easy trick for her creamy cucumber salad recipe
Garten's cucumber salad is the perfect way to use up cucumbers if you've got a surplus in the garden. She demonstrated how to make her creamy cucumber salad on the Barefoot Contessa show, beginning with thinly slicing four cucumbers, leaving the skin on and the seeds in.
Garten uses an easy trick to make sure the salad isn't too watery. "Put the cucumber in a colander set over a bowl in the refrigerator and then I'm going to salt it," she explained. "And what it's going to do is it's going to make a much thicker salad because it's going to take some of the liquid out of the cucumber."
She adds thinly sliced red onions to the bowl of cucumbers and sprinkles salt over the vegetables. "And this is what's going to extract all the juices from the onions and the cucumbers and make them really sweet," she said. After tossing everything together, she refrigerates the bowl for four hours to drain.
"And you wouldn't believe how much liquid collects in the bottom of the bowl," Garten said. She then discards the liquid that drained from the vegetables.
Ina Garten makes a creamy mixture for her fresh summer salad
Garten uses yogurt and sour cream for the cucumber salad and again makes sure there's no extra liquid by draining the yogurt in a sieve lined with a paper towel set over a bowl. She refrigerates the yogurt for four hours and ends up with a "really thick" result. "It's kind of like cheese," she shared.
The Barefoot Contessa star takes one extra step with the onions and cucumbers after they've drained to make sure they're really dry before adding the creamy elements. She puts the vegetables on paper towels, rolls them up, and pats them lightly to remove any remaining liquid.
"This is all in the interest of making a really creamy cucumber salad," she explained.
She places the cucumbers and onions in a bowl and adds the yogurt, sour cream, white wine vinegar, dill, salt, and pepper. "Dill and cucumbers are really sort of a classic combination," she noted.
She stirs everything together and lets it sit for a few hours in the refrigerator. "It's going to be delicious," she shared.
The full recipe is available on the Food Network website.
Ina Garten's easy panzanella salad is made with cucumbers, red onion, and tomatoes
Garten demonstrated another fresh summer vegetable salad called panzanella during an episode of Barefoot Contessa. "You want something that's really easy to eat that can be served at room temperature," she said of the quick dish.
Garten chopped cucumbers, peppers, red onion, and tomatoes into chunks and put them in a bowl, adding homemade croutons, capers, and fresh basil to the salad. Then she made a quick vinaigrette and poured it over everything, tossing to combine.
It's a great make-ahead salad when you want to prep something ahead of time. "The longer it sits, the better it tastes," Garten explained.
You can find the full recipe on the Barefoot Contessa website.
RELATED: Barefoot Contessa: Ina Garten's Perfect Make-Ahead Dessert Recipe for a Picnic or Party