'Barefoot Contessa' Ina Garten Eats 1 Strange Dish for Breakfast Sometimes
Celebrity chefs aren't like the rest of us. Food Network hosts from Ree Drummond to Guy Fieri insist on specific ingredients and kitchen tools. It's fascinating to find out what they will or won't eat.
Ina Garten is one of the most beloved hosts of all. The former White House staffer and cookbook author is best known for hosting her cooking show, Barefoot Contessa, plus sharing her mouthwatering recipes via social media. Garten has a knack for making delicious comfort food that fans can't wait to copy.
But like some other celebrity chefs, Garten has some quirks while cooking at home. This includes one unusual breakfast choice.
'Barefoot Contessa' Ina Garten is cooking at home more in 2020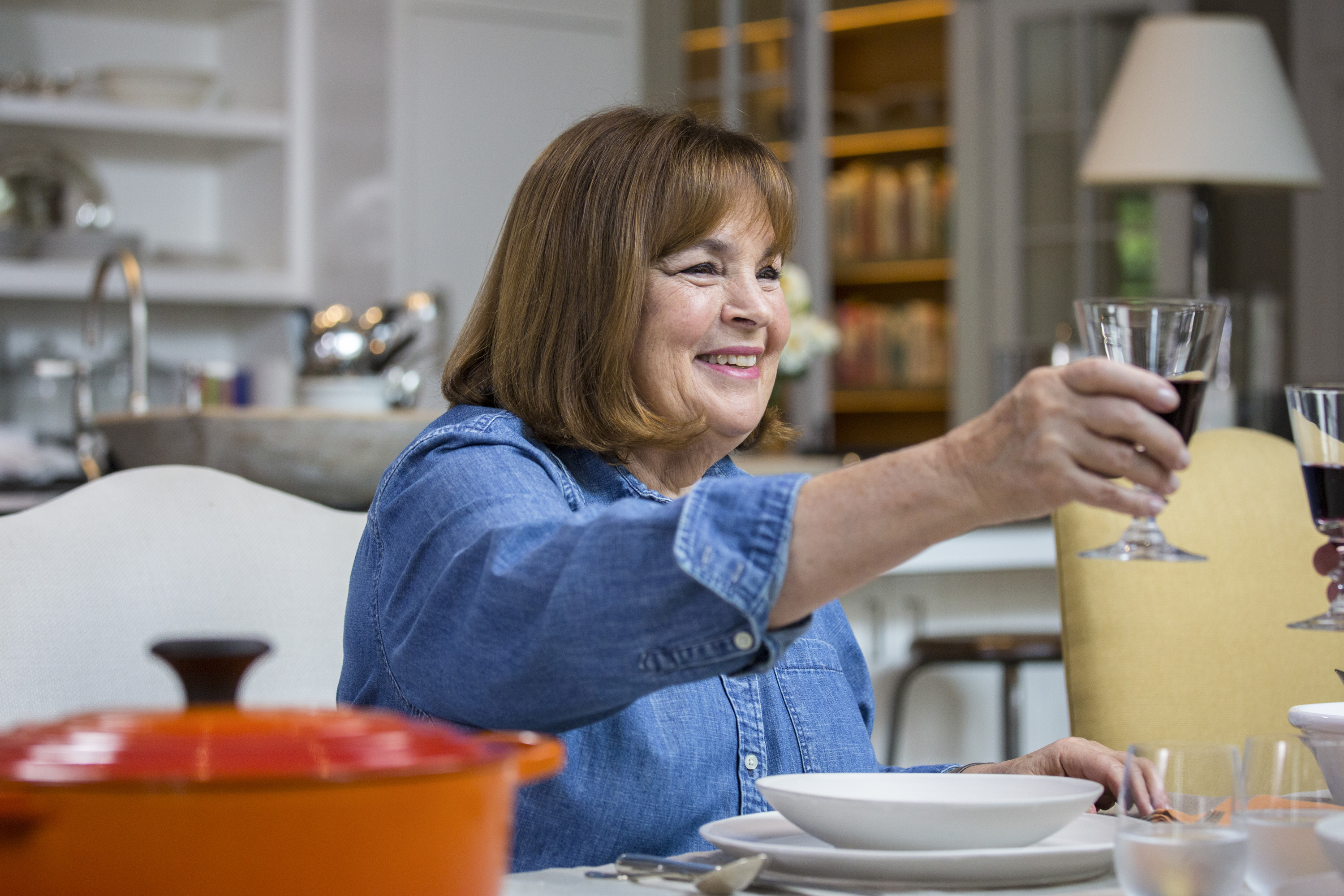 One of Garten's favorite tasks is cooking at home for her husband of more than 50 years, Jeffrey. Most Americans faced challenges while being stuck at home during the coronavirus (COVID-19) pandemic. But for her part, the Food Network star enjoyed having more time with her soul mate and favorite recipe sampler.
"I feel like I prepared my whole life to be quarantined or working towards a place where we could be quarantined," Garten told People (via Delish). "I think [Jeffrey] is going to look back on these days as the good old days," she continued. "I make him lunch, I make him dinner, and he's home all the time…I have to say, it's great!"
She always sticks to a breakfast routine
What is Garten making for Jeffrey during quarantine? It's likely a mix of favorites, including some new additions from her latest cookbook. Modern Comfort Food will hit shelves in Oct. 2020. But even with all the kitchen experimentation, the Food Network host also likes sticking to a routine.
She prefers eating steel-cut oats for breakfast with her coffee. When she wants to get a little fancy, Garten upgrades her first meal of the day by preparing café crème, an espresso drink similar to creamy cappuccino, alongside a tartine with "good butter" and jam.
This open-faced sandwich is popular in France — one of Garten's favorite travel destinations.
Sometimes Ina Garten has soup for breakfast
Tartine is not exactly a typical breakfast choice. And that's not the only unique option Garten eats in the morning. During an interview with The Costco Connection, the 72-year-old food connoisseur suggested that people should think outside the box for breakfast ideas.
Barefoot Contessa suggested a hearty soup, like her Spanish Pea Soup with Crispy Ham, could make a delicious option for the first meal of the day, especially on chilly mornings. "It just makes you feel good, no matter when you're having it," Garten told the publication. "It doesn't have to be dinner. And it's a great kind of anytime meal. I find that a really comforting sort of breakfast, lunch, or dinner."
Leave it to Garten to come up with the perfect alternative to eggs and cold cereal! For anyone sick of the same old stuff, Modern Comfort Food might have some unique suggestions to shake things up.
Barefoot Contessa's new cookbook drops on Oct. 6.