'Barefoot Contessa' Ina Garten's English Roasted Potatoes: Emily Blunt's Recipe Has a Few Easy Tricks
Barefoot Contessa star Ina Garten learned some helpful cooking tips from famous friend Emily Blunt — and these tricks make her roasted potatoes recipe perfectly crispy. When Garten shared the recipe on Instagram, it was in such hot demand it crashed her Barefoot Contessa website.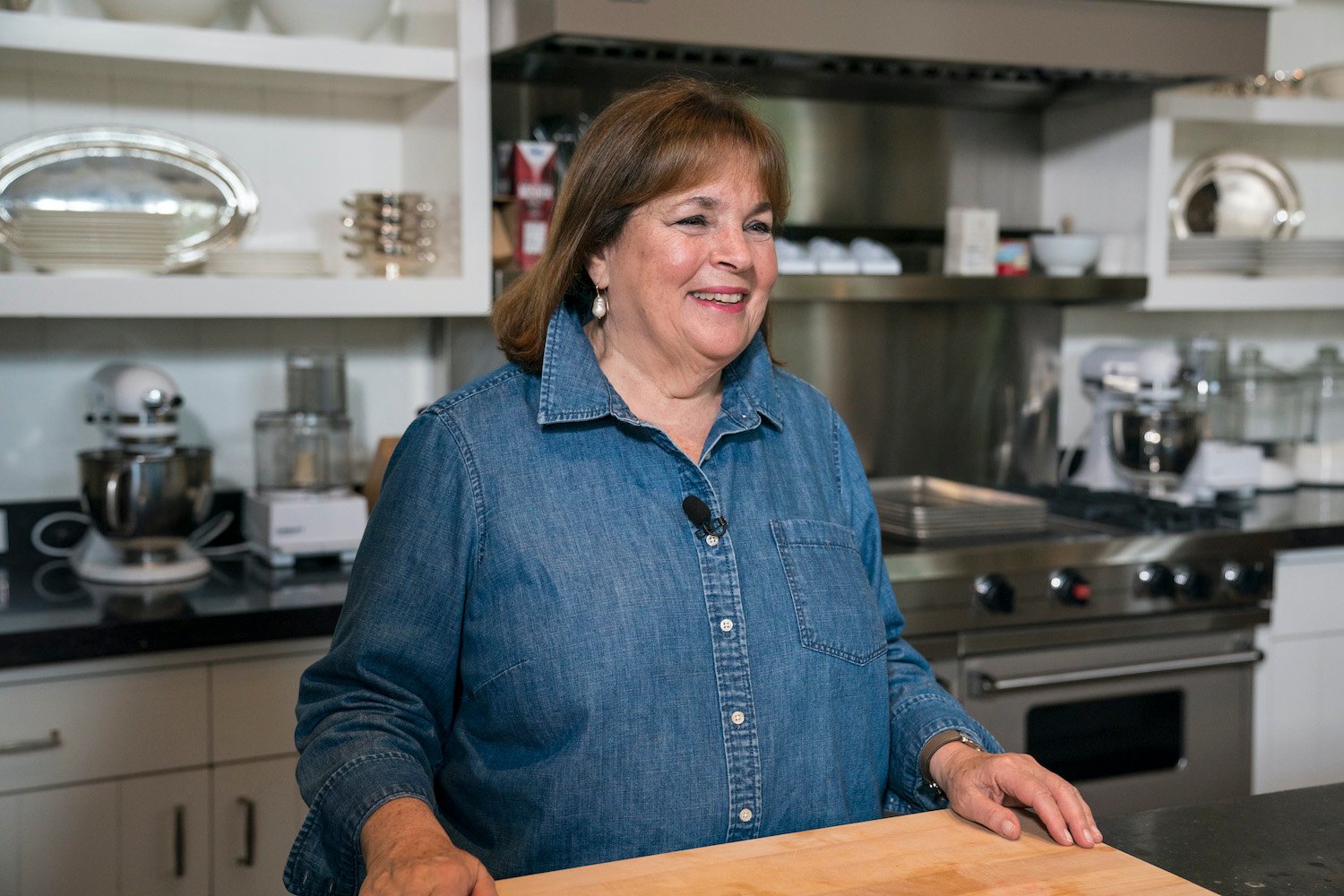 Emily Blunt's English roasted potatoes are an easy side dish
On May 6, 2020, Garten shared Blunt's recipe on Instagram, writing, "Sneak peek recipe from Modern Comfort Food — Emily's English Roasted Potatoes. Emily Blunt shared her family's favorite roasted potatoes with me and you're going to LOVE them!!"
The photo showed the crispy browned potatoes and fans couldn't resist checking out the recipe, causing her website to crash as a result.
Blunt walked Garten through the recipe on an episode of Barefoot Contessa and it couldn't be easier.
While many roasted potato recipes instruct you to cut the potatoes, toss them with olive oil and seasonings and cook them for an hour, Blunt's recipe begins with parboiling the potatoes.
There's also a very special technique Blunt uses that makes all the difference: after draining the water from the potatoes, she returns them to the pot, places the lid on top, and gives them a good shake. "This is the workout part," she told Garten. "If you rough up the edges, once you roast them it just gives a really nice, sort of crispy crunch."
For best results, she lets the potatoes dry for 15 minutes on a wire rack. "This is my addition that made my mother a bit concerned at Christmas," Blunt explained. "Cause her whole thing is like, just shake them up and bung them in the oil — don't overthink it!"
"But I said: 'Mum, this is a really good trick. You put them on the wire rack and you get all the moisture out of them and then it just forms such a fantastic crust on the outside,'" she added.
Blunt showed Garten how to heat the oil in the pan "until the oil is smoking hot. You want it kind of smoking," Blunt explained to Garten. "It should hurt your eyes a bit when you bring it out."
The potatoes are added to the hot oil to bake and are turned occasionally for even roasting. When finished, add salt and parsley to the potatoes.
Ina Garten raved about Emily's English roasted potatoes recipe
During an Oct. 2020 appearance on Late Night With Seth Meyers, Garten raved about Blunt's delicious roasted potatoes recipe. (You can find the recipe on the Barefoot Contessa website.)
While discussing her Modern Comfort Food cookbook, she shared, "Emily Blunt gave me a recipe for her roast potatoes … and they're so crisp on the outside and the inside they're like mashed potatoes. They're amazing."
Ingredients
Kosher salt
3 pounds large Yukon Gold potatoes, peeled and 1½ to 2-inch diced
½ cup vegetable oil
Coarse sea salt or fleur de sel
Minced parsley
Preheat the oven to 425 degrees Fahrenheit.
Bring a pot of water with 2 tablespoons salt to a boil and add the potatoes, lowering the heat to simmer for 8 minutes. After draining the water, put the potatoes back in the pot and place the lid on top, then shake the pot for 5 seconds.
Place the potatoes on a rack set over a sheet pan and allow them to dry for 15 minutes or longer.
Pour the oil onto a sheet pan and warm it in the oven 5 to 7 minutes, then add the potatoes to the hot oil, using a spoon to coat each potato with oil.
Lower the oven temperature to 350 degrees Fahrenheit and roast the potatoes for 45 minutes to one hour, turning the potatoes occasionally.
The potatoes are done when they're brown and crisp outside and tender inside. Remove the potatoes from the cooking sheet and sprinkle with 1½ to 2 teaspoons sea salt and the minced parsley.