Barefoot Contessa Ina Garten's Favorite Recipe Is the 'Simplest' Dessert: It 'Looks Really Complicated' but Is 'So Easy'
Ina Garten has many well-loved recipes that she makes over and over again. Among her easy go-to appetizers and crowd-pleasing meals, there's one favorite dessert she said she's made the most because "it's very special" to the Barefoot Contessa star.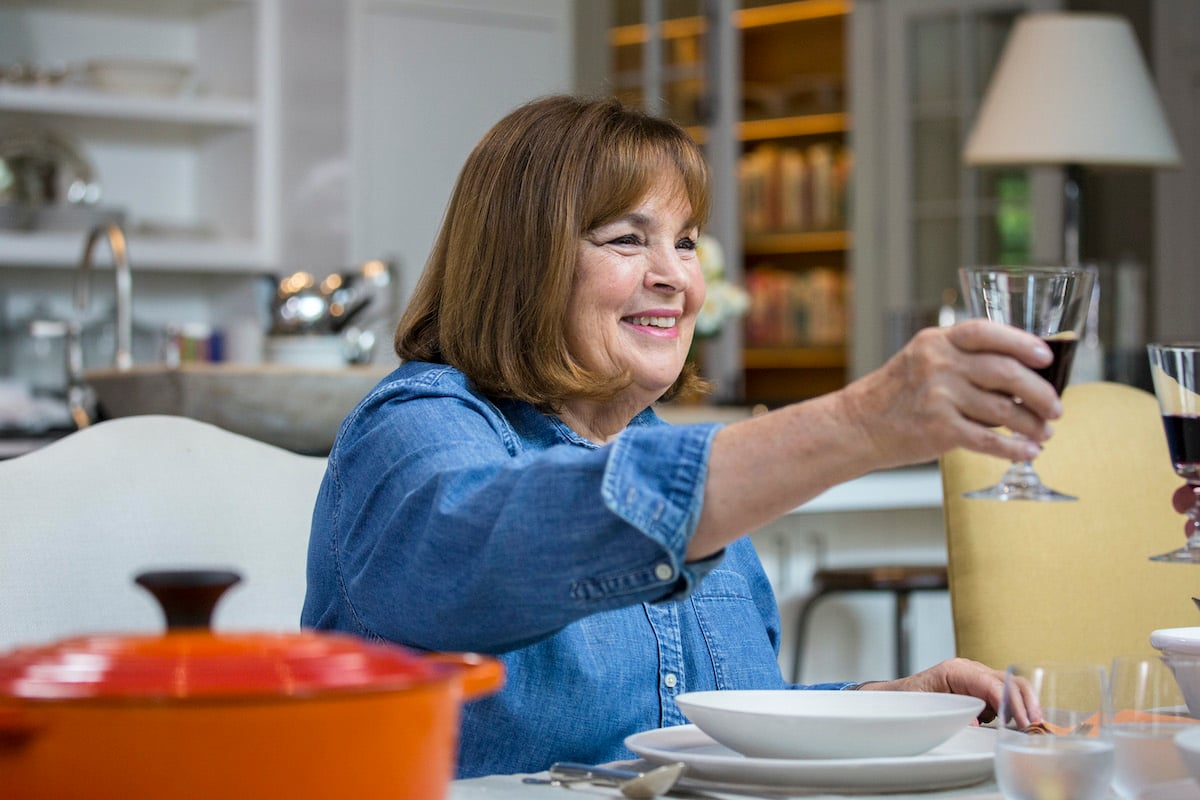 Ina Garten's favorite dessert is special to her
Picking one favorite dessert recipe from her repertoire is no easy task, but Garten shared with Oprah Daily that there's one that is "very special" to her.
"Over the years, I've certainly made a lot of recipes, but one of the things I've probably made most is the French apple tart," she explained. "It was actually given to me by the late Lee Bailey, who I loved and admired enormously."
Garten went on to explain why the recipe has held such a special place in her heart. "In the '70s, when I lived in Washington D.C., I used to visit New York and go to his shop, Bailey-Huebner, to buy what I thought was the coolest thing in the world, which was white platters," she explained. "Nobody else had them at the time!"
"Then, when I moved to East Hampton many years later, he became a customer of my specialty foods shop and a friend," Garten continued. "One day, he mentioned that his favorite thing was this French apple tart and he told me he'd send me the recipe. But like everybody else, I figured he'd never actually get around to it."
"The next day, though, he left it on my desk," she added. "Not only is it the most delicious and simplest dessert, but it's very special to me."
Ina Garten's French apple tart recipe couldn't be easier
The beauty of Garten's French apple tart recipe is its simplicity. The pastry isn't complicated to make and the topping is just a few flavorful ingredients.
"One of Jeffrey's and my all-time favorite desserts is French apple tart and the amazing thing about it is it looks really complicated," she said while demonstrating the recipe on Barefoot Contessa. "It is so easy, you won't believe it."
Garten makes a very easy pastry dough for the recipe in a food processor — combining flour, salt, sugar, diced cold unsalted butter, and ice water. "I know pastry sounds daunting, but this one really is easy," she explained.
Once the ingredients are combined, Garten turns it onto a board and kneads the dough "quickly" then wraps it in plastic and refrigerates the dough for at least an hour.
After the dough is chilled, she rolls it into a rectangle on a floured board and transfers it to a parchment-lined sheet pan.
Garten recommends using granny smith apples because they're "crisp and tart." While placing the apple slices on top of the pastry, she shared, "I love the simplicity of this. There's no filling. It's just pastry and apples, butter, and sugar."
"You can do it with peaches or you can do it with pears — but I have to say my favorite is apples," she added.
Garten then sprinkles sugar over the tart/ "I know this seems like a lot of sugar for a small tart, but what it's going to do is caramelize the apples," she explained. "It's going to mix with the juices of the apples when it bakes and it's going to be just fantastic."
She places diced ice cold butter over the top of the tart, then bakes the dessert in a 450 degree Fahrenheit oven for 45 minutes until it's golden brown.
Ina Garten finishes her French apple tart with a delicious glaze
After baking the tart, Garten adds a "classic apricot glaze" that she says "gives it a really nice finish."
She heats apricot jam and apple-flavored liqueur (you can also substitute rum or water) in a saucepan until the jam is melted so it can easily be brushed over the tart.
You can find the full recipe on the Food Network website.