'Barefoot Contessa': Ina Garten's Favorite Summer Cocktail Is Just 3 Ingredients
Ina Garten shared a refreshing cocktail that's perfect for summer on her Instagram account. The Barefoot Contessa star's Aperol spritzers are a combination of Aperol, prosecco, and sparkling water she says looks like an Italian sunset. Garten's favorite cocktail is a whiskey sour, which she makes with fresh juice rather than sour mix.
Ina Garten has summer on the mind and she has the perfect cocktail for the season — her easy Aperol spritzers recipe is a bright and refreshing drink that's sure to impress guests. Find out how to make this easy summer cocktail with just a few ingredients.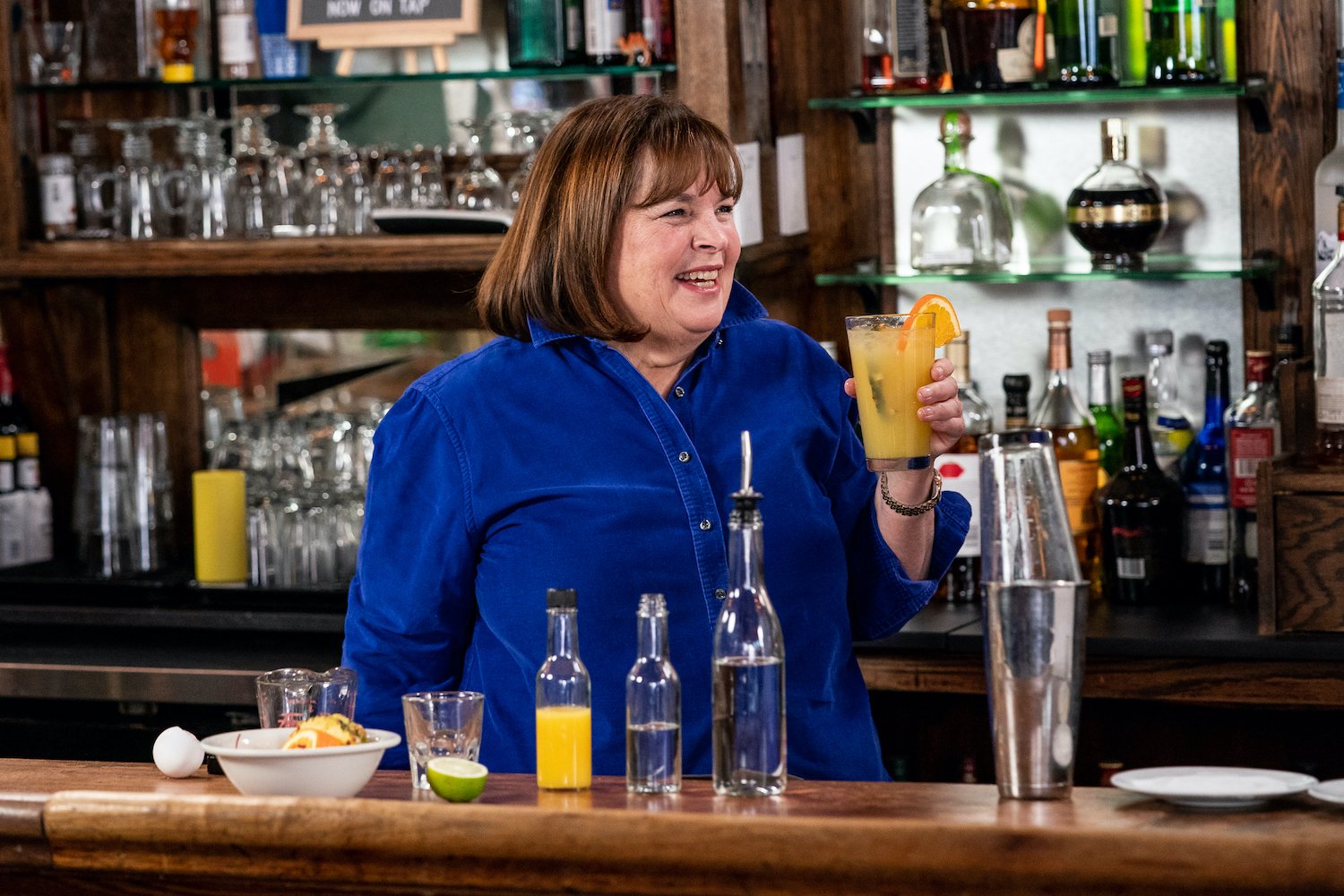 Ina Garten is a fan of an easy Aperol spritzer cocktail
Garten shared a photo of her Aperol spritzers on Instagram, writing, "It feels like summer today so we're planning on starting the weekend with a batch of Aperol Spritzes!! What's your favorite summer cocktail?!"
On the Barefoot Contessa website, Garten gave a little bit of context about how this beautiful bright orange cocktail became one of her favorite drinks.
"I love to drink Campari and soda with a splash of orange juice," she wrote. "A few years ago, I discovered Aperol, which is a similar Italian aperitif, and I started making Aperol Spritzers."
"They're so easy — Aperol, Prosecco, sparkling water, and a slice of orange," Garten added. "The drinks look like an Italian sunset and you'll feel as though you've instantly been transported to Rome. Saluti!"
How to make Ina Garten's Aperol spritzer recipe
Garten demonstrated the drink during a 2016 appearance on Late Night With Seth Meyers. Before she showed the host how to make a cheese plate, she recommended they start their segment with a drink. "But I think first we need a cocktail," she told Meyers.
Garten then showed him how easy it is to make Aperol spritzers. She filled a tumbler of ice two-thirds full with chilled Prosecco, then added 2 ounces of Aperol, and a splash of San Pellegrino or other sparkling water. She garnished the cocktail with a slice of orange and gave it a stir.
"Aperol is kind of a little bitter, but it's delicious," she explained of the unique flavor.
Meyers confirmed that the cocktail was "very refreshing."
You can find the full recipe on the Food Network website.
Ina Garten's favorite cocktail recipe is a whiskey sour
In a 2018 Today interview, Garten gave her opinion about the hottest food trends of the time and one of them was the Aperol Spritz. Garten said, "I love them. My favorite cocktail of all time is a whiskey sour but in the summer, I love a nice Aperol Spritz."
Garten said she won't use a store-bought sour mix for the cocktail, instead using fresh squeezed lemon and lime juice for the best flavor.
In a Food Network video, Garten explained her choice for keeping it fresh. "Most whiskey sours, when you get them at restaurants, are actually made with sour mix, which … I hate that," she said. "This is made with fresh lemon juice, fresh lime juice, and a simple sugar syrup."
"You really have to use fresh lime juice," she added. "Don't even think about using the bottled ones."