Barefoot Contessa: 1 of Ina Garten's 'Favorite Summer Desserts' Is 'Such a Crowd-Pleaser'
Ina Garten uses whipped cream, fresh berries, and meringue to make her Mixed Berry Pavlova a "crowd-pleaser."
Need a dessert that will have people going for seconds? Try Ina Garten's Mixed Berry Pavlova, one of her all-time favorite desserts that's perfect for summer. 
Ina Garten's Mixed Berry Pavlova can be made in advance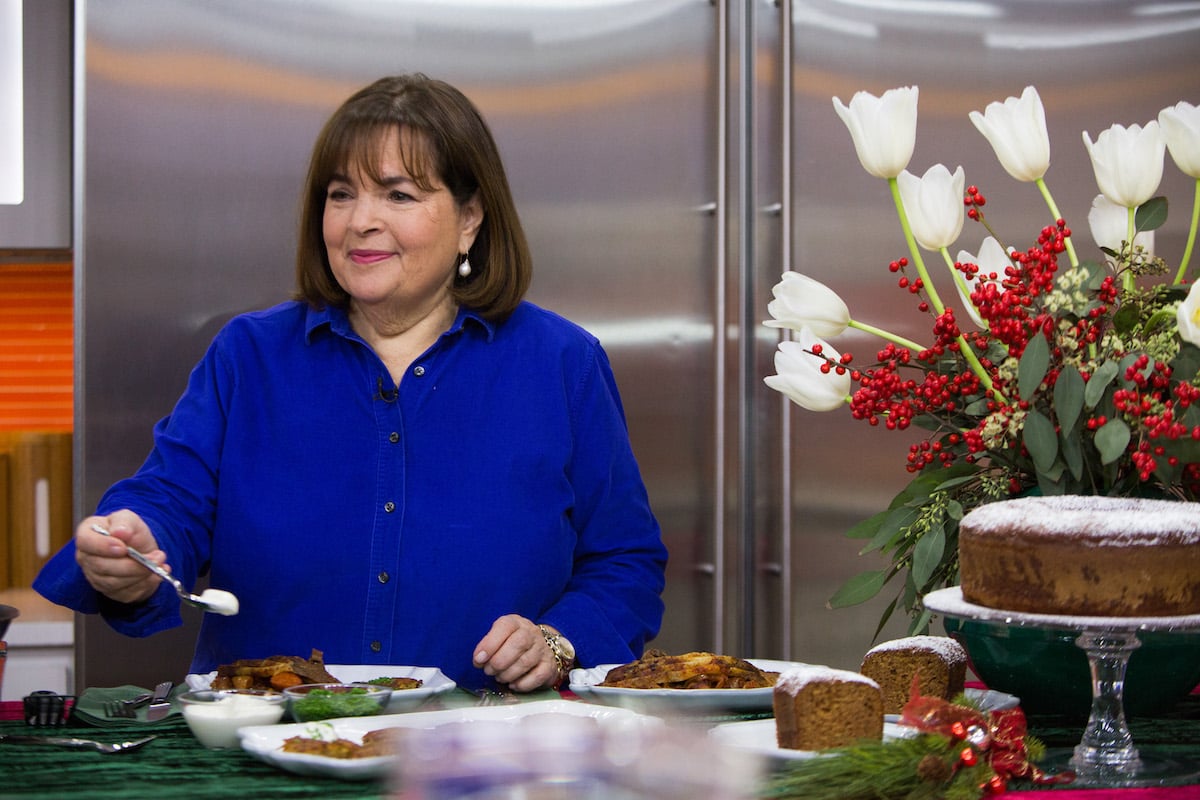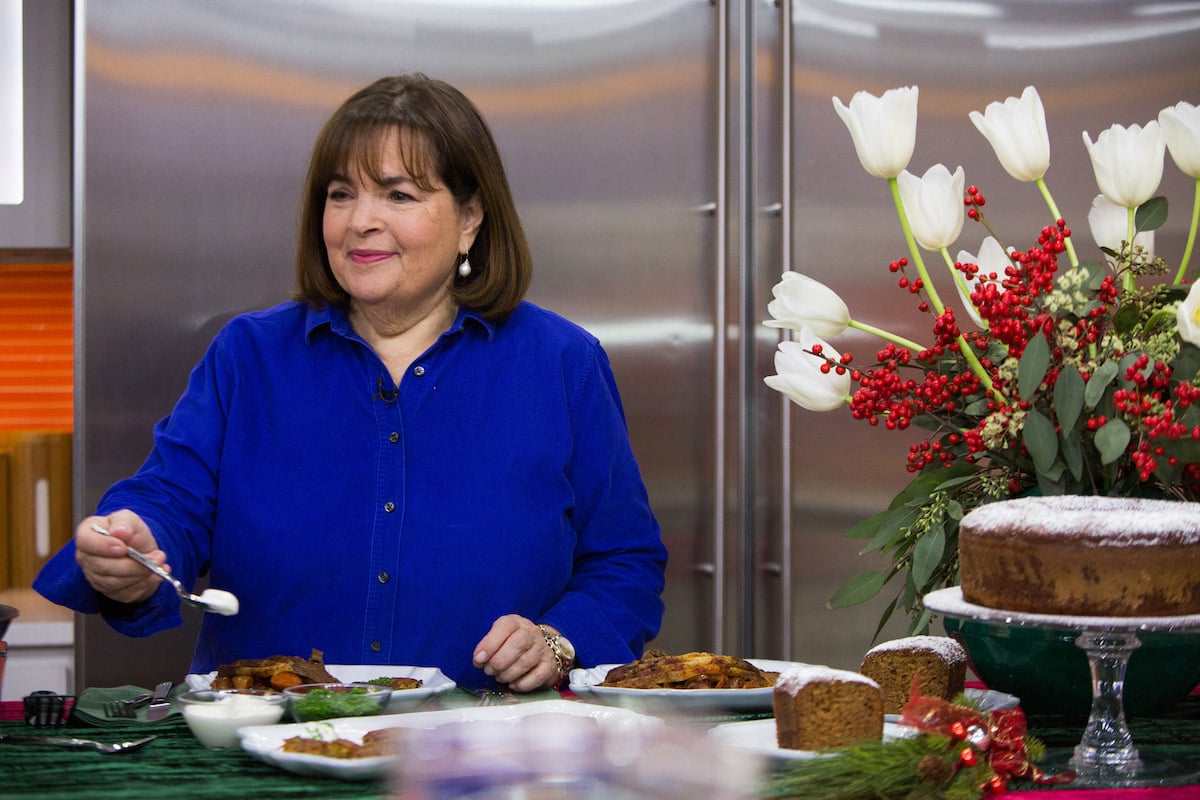 Garten featured her Mixed Berry Pavlova recipe in a July 2018 post on her Barefoot Contessa website. Included in the best-selling author's fifth cookbook, Barefoot Contessa at Home, Garten explained her love for the dessert. 
"One of my favorite summer desserts is Mixed Berry Pavlova," she said. "It's a light and summery concoction of marshmallowy meringue, whipped cream, and lots of berries tossed with fresh raspberry sauce." 
Garten continued, saying one of the great things about this particular dish is that it can be made ahead of time. 
"It's such a crowd-pleaser, and I love that I can make all the parts in advance and then assemble it just before serving," she said. "That's my kind of dessert!"
Making food in advance is one of Garten's rules for entertaining. That way, the host doesn't get overwhelmed and wind up spending the entire time in the kitchen. Garten aka the Barefoot Contessa, has an entire cookbook dedicated to making food in advance called Make It Ahead. 
The Barefoot Contessa serves it with the 'fastest raspberry sauce on earth'
Not only does Garten call her Mixed Berry Pavlova a "crowd-pleaser" but she makes it with a quick raspberry sauce. She demonstrated just how fast it comes together during a 2007 episode of Barefoot Contessa.
The cookbook author threw a surprise party for her longtime husband, Jeffrey Garten. Instead of a traditional birthday cake with candles, Garten opted for a pavlova. 
According to a video clip on Food Network's official website, Garten made the "fastest raspberry sauce on earth" by heating fresh raspberries, sugar, and water on the stove.
After a few minutes, she added the mixture to a food processor with raspberry jam and a splash of framboise liqueur for flavor. Only a few seconds in the food processor and Garten had a smooth raspberry sauce. As she says, how easy is that?
How to make the Barefoot Contessa's Mixed Berry Pavlova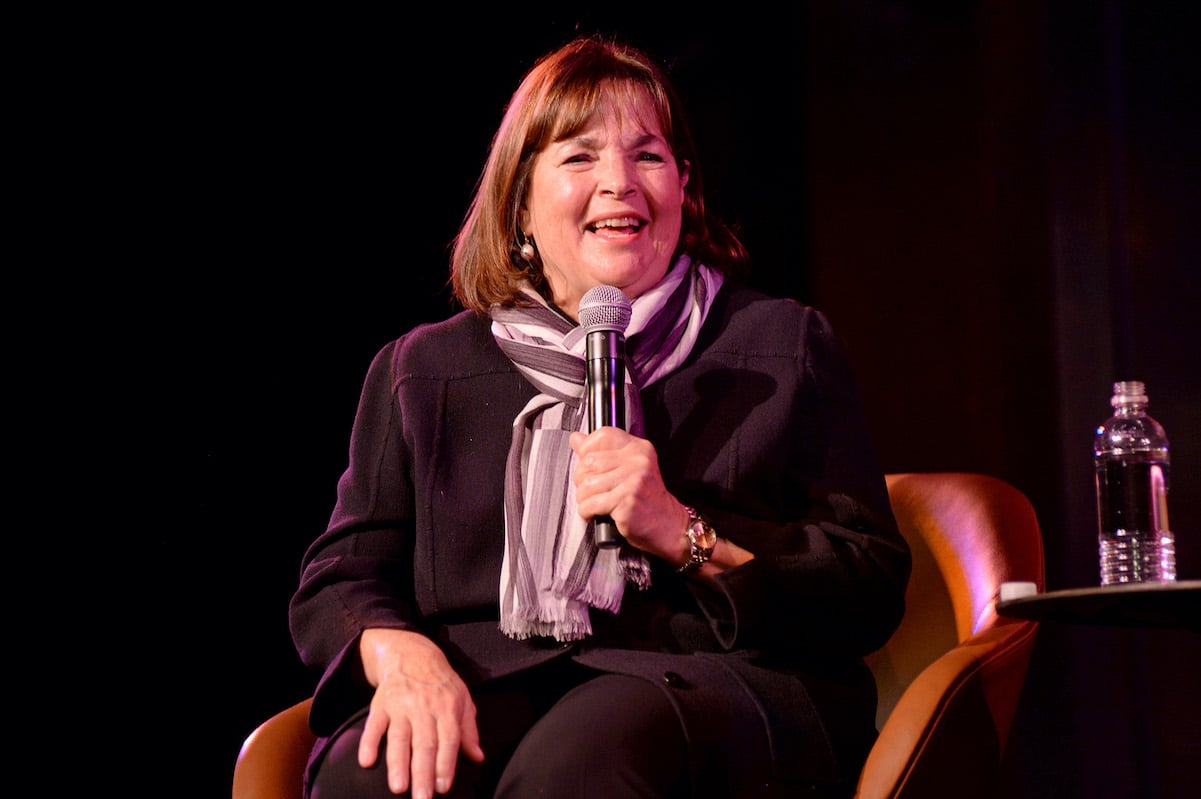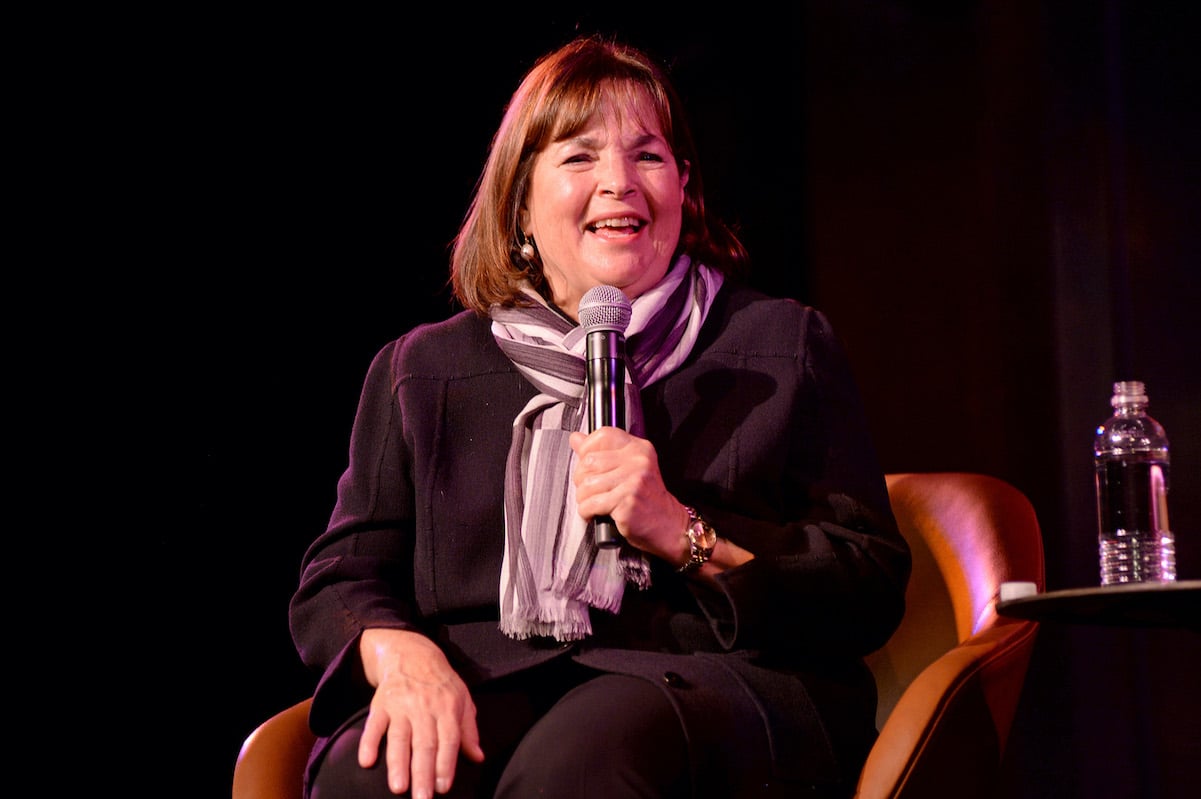 This recipe starts with the meringue and that means egg whites. "It's really important they're room temperature otherwise you won't get the volume," Garten said on Barefoot Contessa.
Then sugar gets poured in slowly. Once the egg whites are firm, in goes the "good" vanilla — Garten often recommends Nielsen-Massey vanilla extract — and vinegar which "stabilizes the egg whites." 
At this time it's important to use a spatula to gently fold the mixture together because, according to Garten, "You don't want to deflate the egg whites." The meringue goes in the oven for about 90 minutes.
Meanwhile, the raspberry sauce is made. Raspberries are simmered on the stove with water and sugar. Then everything gets puréed in the food processor with raspberry jam and framboise. Lastly, the whipped cream is made — sugar, heavy cream, and vanilla — before the pavlova is assembled. 
Ingredients for Garten's Mixed Berry Pavlova: 
Egg whites
Kosher salt
Sugar
Cornstarch
White wine vinegar
Pure vanilla extract
Fresh strawberries
Fresh blueberries
Fresh raspberries
Heavy cream
Seedless raspberry jam
Framboise liqueur