'Barefoot Contessa' Star Ina Garten's 5 Favorite Pasta Recipes Ever
Ina Garten has featured dozens of pasta recipes in her 'Barefoot Contessa' cookbooks and on her super popular Food Network show over the past two decades. But which ones stand out above the rest? While we are sure all of them are delicious, according to Garten, these are her five favorite pasta recipes ever.
Ina Garten has featured dozens of pasta recipes in her Barefoot Contessa cookbooks and on her hit Food Network show over the years. But which ones stand out above the rest? According to Garten, these are her five favorite pasta recipes ever.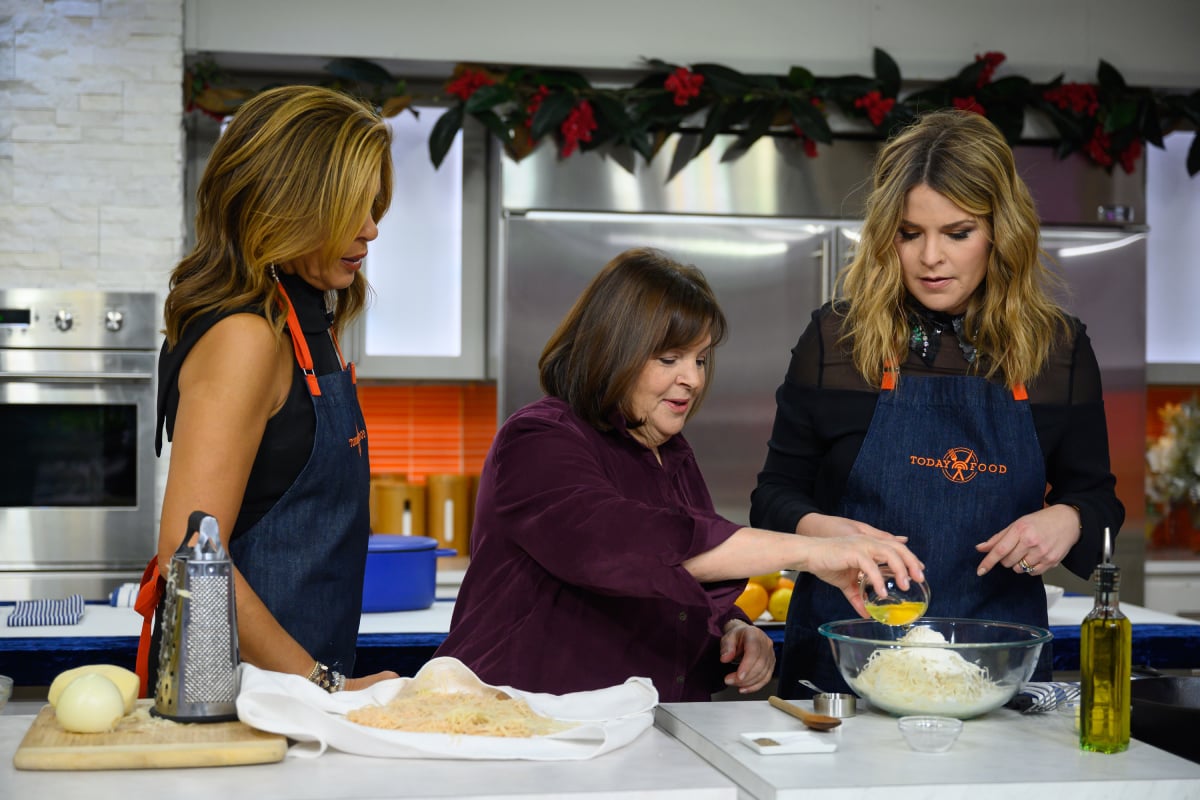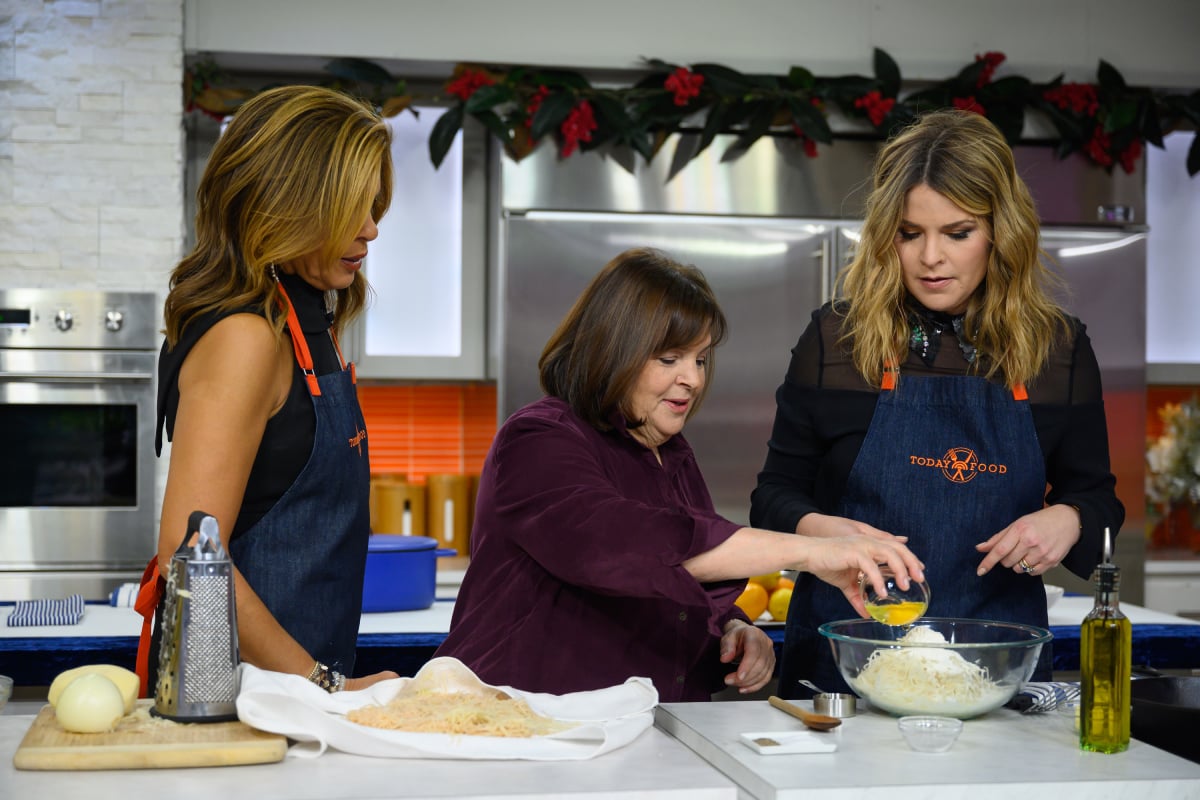 Ina Garten's Lemon Capellini is the 'fastest weeknight pasta meal you can make'
Garten's easy recipe for Lemon Capellini features just a handful of ingredients, and it can be on the table in just 10 minutes. You'll need one pound of dried capellini pasta, two sticks of unsalted butter, the zest and juice of two large lemons, kosher salt, freshly ground black pepper, and one lemon for garnish.
Start by adding two tablespoons of salt to a large pot of water and bring it to a boil. Add the capellini pasta, and cook it for about three to four minutes — until just al dente. Meanwhile, add the two sticks of butter to a heated saute pan and let it melt. Add the zest and juice of two lemons, plus two teaspoons of salt and a teaspoon of pepper. Swirl the pan to combine your ingredients.
When the pasta is cooked, lift it out of the water with tongs and add it to your buttery lemon sauce. Cook for one minute, while adding pasta water to the sauce with a ladle to keep it moist. When serving, garnish your pasta with more lemon zest, sprinkle it with salt and pepper, and squeeze a bit of lemon juice on top.
'The Barefoot Contessa's' Penne Arrabiata
Garten says that Arrabiata sauce is a "classic Italian pasta sauce" that's made with tomatoes. However, she confesses that her version has "an unbelievable amount of garlic in it," which she cooks slowly in olive oil. The result, she says, is a "sweet and delicious" dish.
So how much garlic is in the Barefoot Contessa's recipe for Penne Arrabiata? The answer is a whopping 24 cloves. But Garten understands that no one wants to peel that much garlic. Her solution is to blanch the garlic in a pot of boiling water for about 15 seconds so the "skins slip right off."
This pasta recipe features one of Ina Garten's favorite ingredients
The Barefoot Contessa loves white truffle butter so much that she buys six at a time and keeps it stocked in her freezer. It's the star ingredient in her recipe for Fettuccine with White Truffle Butter and Mushrooms. Which she says is the perfect dish to serve at get-togethers because you can "make huge amounts of it."
For this recipe, you'll need kosher salt, freshly ground black pepper, good olive oil, cremini mushrooms, heavy cream, white truffle butter, fresh fettuccine, chives, and grated Parmesan.
Kitchen tools needed include a large pot, a large saute pan, a colander, tongs, shallow bowls, and a large bowl.
Real Meatballs and Spaghetti from 'The Barefoot Contessa'
Garten's recipe for Real Meatballs and Spaghetti does take some kitchen skills and a little bit of work because you make both the meatballs and sauce from scratch. You'll need a long list of ingredients, but most are probably already in your pantry.
You will need to visit the meat counter at your local grocery store because Garten's meatballs are made with a mixture of ground veal, ground pork, and ground beef. The Barefoot Contessa also recommends making your own bread crumbs because they taste so much better than the store-bought version.
Ina Garten's Linguine with Shrimp Scampi gets five stars from fans
The last pasta dish in Garten's top five is her Linguine with Shrimp Scampi, and it gets five-star reviews from Barefoot Contessa fans.
"My go to shrimp scampi recipe. Restaurant quality like all of Ina's recipes! Everyone loves it!" one fan shared. Another added, "It's so easy to make but has a ton of flavor! I would give this a 10 plus if I could! Thank you, Ina! It was scrumptious!! 😋❤️"
This dish is easy to make and the recipe yields three servings. But that can easily be scaled up for larger gatherings. As an added bonus, you can have it on the table in less than 30 minutes.
The Barefoot Contessa airs Saturdays on the Food Network.