Barefoot Contessa Ina Garten's Fresh Summer Tomato Salad Recipe Is Ready in 5 Minutes
Ina Garten has two caprese salad recipes that are perfect for the hot summer months. Her tomato, mozzarella, and basil salad takes just 5 minutes to pull together. The Barefoot Contessa star's roasted tomato caprese salad uses a slow roasting technique to make the tomatoes more flavorful.
Is there anything that says summer more than a Caprese salad? Ina Garten's simple but flavorful tomato, mozzarella, and basil salad and roasted tomato Caprese salads are fresh, healthy, and always satisfying in the warmer months.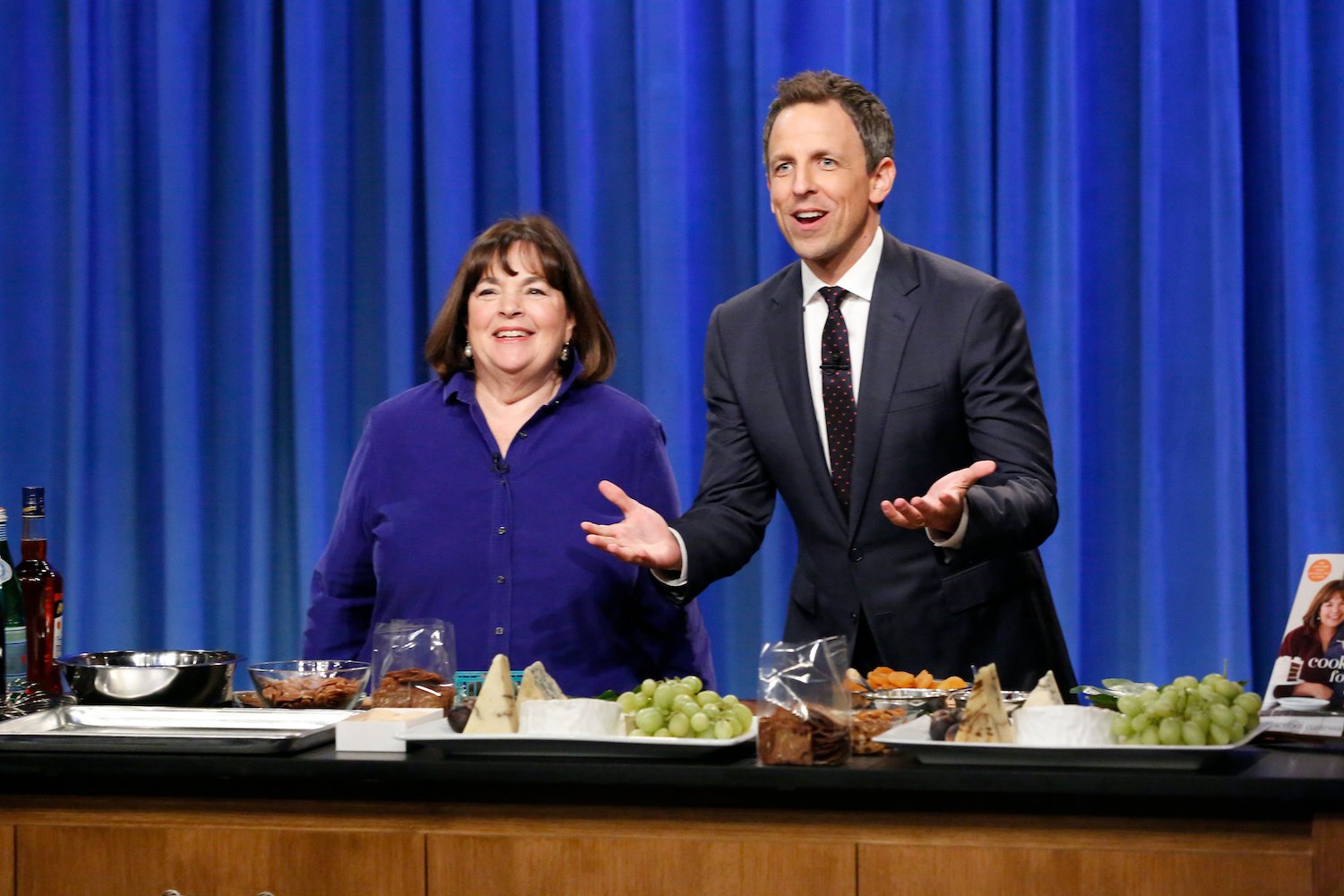 Ina Garten makes an easy 5 minute tomato, mozzarella, and basil salad
Garten's easy tomato, mozzarella, and basil salad takes just 5 minutes to assemble, which is perfect when you're tight on time but still want a healthy option.
While demonstrating how to make the tomato, mozzarella, and basil recipe on her Barefoot Contessa cooking show, Garten shared how she makes the "boring" salad more interesting.
"Tomato and basil salad can be really good but it can be really boring," she explained. "So I'm going to do it in a totally different way."
Garten's recipe uses a variety of ripe heirloom tomatoes for "fabulous" flavor and color, with traditional red tomatoes and yellow tomatoes dominating the platter. "You really want to make this when the tomatoes are ripe," she explained. "This is not a winter salad, particularly. The yellow tomatoes are actually a little less acidic, so I like to combine them with the red tomatoes."
Ina Garten shared the importance of 'really good' ingredients
In addition to the ripe tomatoes, she uses a good mozzarella cheese with plenty of flavor. "This is regular cow's milk mozzarella but you can also find buffalo mozzarella, which is richer and sort of softer," the Barefoot Contessa star noted. "Since this recipe only basically has three ingredients — tomatoes, mozzarella, basil — you want to make sure they're all really good. So don't buy the stuff the tastes like plastic. Buy the stuff that tastes like good mozzarella."
After she sliced the tomatoes and mozzarella, Garten placed them "casually" on a platter, scattering other colorful tomatoes she cut into wedges on top. She tucked fresh basil in between the cheese and tomatoes and added a bigger bunch of the herb on the plate.
"When you have a platter that has lots of different colors it's nice to have one sort of focus at the end like that," she said as she added a big bunch at the end of the platter.
Garten drizzled olive oil over the top and seasoned everything with kosher salt and freshly ground pepper. "Now that's not a boring tomato mozzarella and basil salad — it's gorgeous," she said.
You can find the full recipe on the Food Network website.
Ina Garten's roasted tomato Caprese salad recipe has a delicious twist
Garten has a flavorful approach to a more traditional Caprese salad — she slow roasts the tomatoes with a handful of ingredients until they caramelize.
She uses plum tomatoes for her Caprese salad recipe, which she slices in half and places on a sheet pan with the cut side up. She drizzles olive oil and balsamic vinegar over the tomatoes, as well as minced garlic, sugar, salt and pepper and roasts the tomatoes for 2 hours in a 275 degree Fahrenheit oven, allowing them to cool before assembling the salad.
The Barefoot Contessa star layers the tomatoes on a plate with mozzarella cheese, scatters basil over the top, and gives everything a drizzle of olive oil and a sprinkle of salt and pepper.
The full recipe is available on the Barefoot Contessa website.