'Barefoot Contessa': Ina Garten Gives a Sneak Peek of Her Upcoming Book with This Appetizer Recipe
Fans of Food Network star Ina Garten are eagerly awaiting the release of her latest cookbook. Always keeping even the most inexperienced home cooks in mind, the culinary queen continues to keep user-friendly recipes as staples in repertoire.
Staying active on social media, the host of Barefoot Contessa recently took to Instagram to give her followers a scrumptious sampling of what to expect when her book hits the stands in October.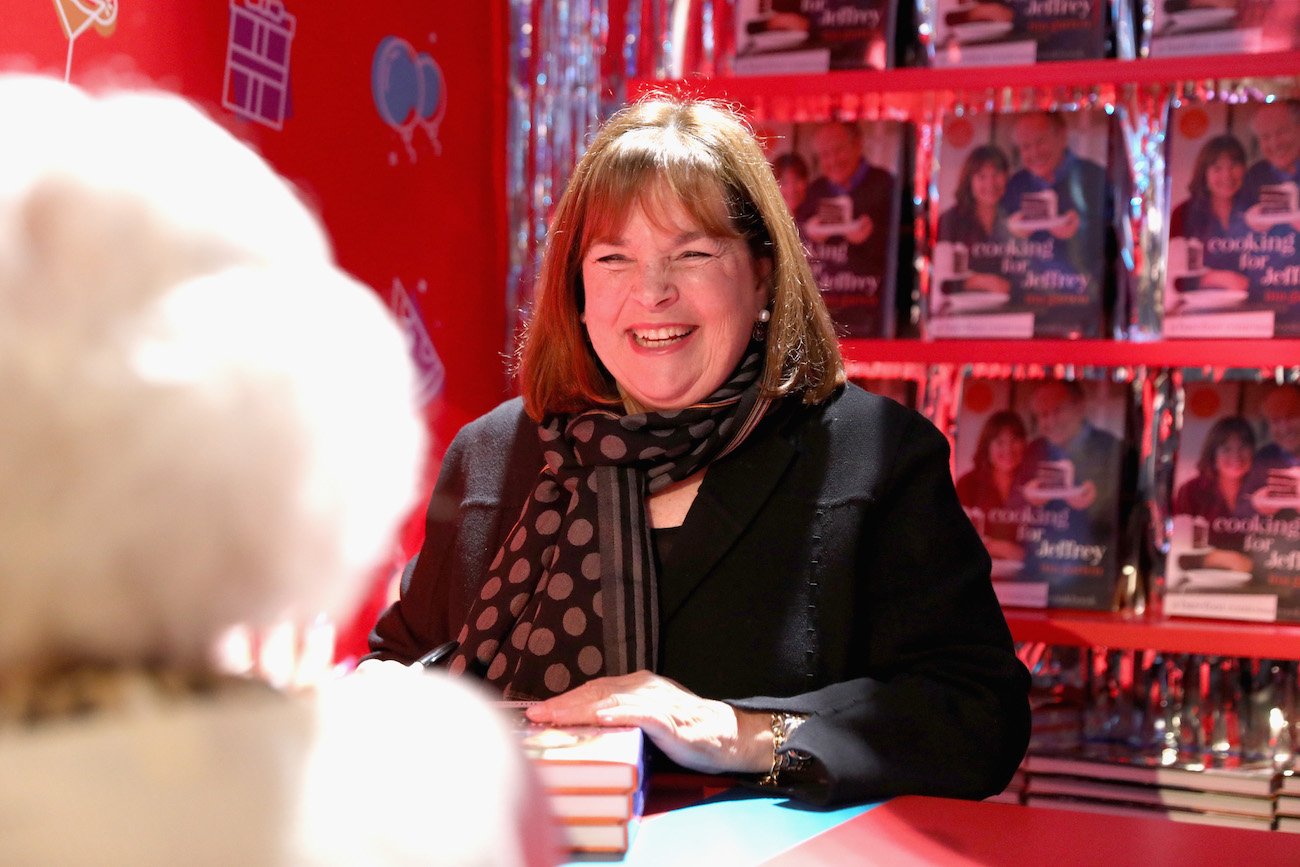 'Barefoot Contessa' builds Instagram community
With 2.8 followers on Instagram, Garten has a direct line of communication with her fans. During the country's quarantine amid the coronavirus crisis, Garten upped her game on social media as a way to lift people's spirits.
"In the beginning, I thought, how can I connect with people and give them some tools to make themselves feel better?" the Food Network star told PBS NewsHour in April 2020. "And so I thought, well, maybe I will make something for my pantry."
Garten soon discovered the online dialogue served as a comfort to people. "It started becoming like this town hall," the chef explained. "People could ask me the question, and I could answer them. And I actually felt very connected to people, and what problems they had that maybe I could help solve."
The cookbook author also realized conversing with her followers helped her maintain a routine during the pandemic.
"The other thing that happened was, it gave me purpose and order," Garten shared. "Like, every morning, I would wake up and think, I'm going to find out something that people are having a hard time with, and I'm going to make it."
Ina Garten's newest book
In keeping with her theme on comfort during tough times, Garten announced that her latest cookbook Modern Comfort Food will be released earlier than originally planned.
"GOOD NEWS!! Because we all need it ASAP, we decided to move up the publication date of my new book MODERN COMFORT FOOD to October 6th!" the culinary icon wrote on Instagram in May. "You can preorder it online, at bookstores everywhere, or at BarefootContessa.com."
Garten promises recipes from cocktails and appetizers to comfort food favorites and desserts. Dishes include Cheesy Chicken Enchiladas, Roasted Sausages, Peppers, and Onions, Boston Cream Pie, and Banana Rum Trifle.
A recipe from 'Modern Comfort Food'
Giving her followers a preview of her book before its release, Garten posted an easy yet delectable appetizer recipe to give them a glimpse of what's to come.
"Sneak peek from my new book Modern Comfort Food (available Oct 6th) – easiest appetizer ever!" she posted on Instagram. "Fig & Cheese Toasts. Fig jam, goat cheese, a slice of fresh fig on toast and a drizzle of balsamic vinegar. Yum."
Giving details of the recipe on her website, Garten's step-by-step instructions make the dish a simple process:
1 (1-pound) loaf country bread, halved, and sliced crosswise 3/8 inch thick
1 (8.5-ounce) jar good fig spread, such as Dalmatia (see note)
8 ounces plain creamy cheese, such as goat cheese or cream cheese
Kosher salt and freshly ground black pepper
2 ripe fresh figs, halved and thinly sliced lenghtwise
Microgreens
Syrupy balsamic vinegar
Toast the bread in a toaster and while still warm, spread the fig spread on each slice to cover it entirely. Place the cheese in a bowl and heat in the microwave for 30 to 45 seconds, until it's creamy and spreadable, leaving the edges of the fig spread visible. Sprinkle lightly with salt and pepper. Cut each toast crosswise to make appetizers that will be easy to eat. Place a fig slice on each piece, top with a few microgreens, and drizzle lightly with the balsamic vinegar. Serve at room temperature.
Modern Comfort Food is scheduled for release on October 6.