Barefoot Contessa Ina Garten Has the Perfect Hack to Quickly Chill a Bottle of Wine or Champagne
Ina Garten shares her hack for quickly chilling a bottle of wine or champagne. Rather than using just a bucket of ice to get the job done, the Barefoot Contessa star adds water to the ice to chill the bottle faster. Garten also has cocktails that use champagne or prosecco with customizable options.
Ina Garten has no shortage of great hacks that make cooking and entertaining so easy. The Barefoot Contessa star has an easy trick for quickly chilling a bottle of wine or champagne — and it goes one step further than just a bucket of ice.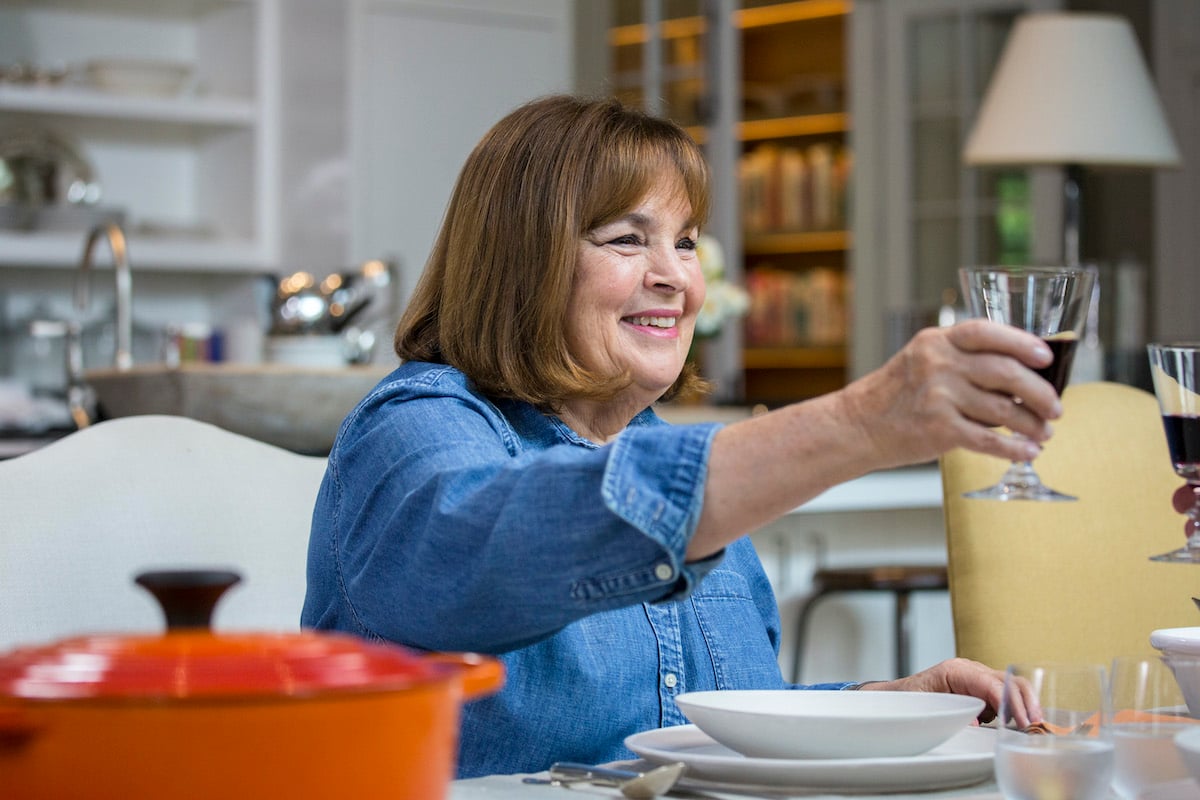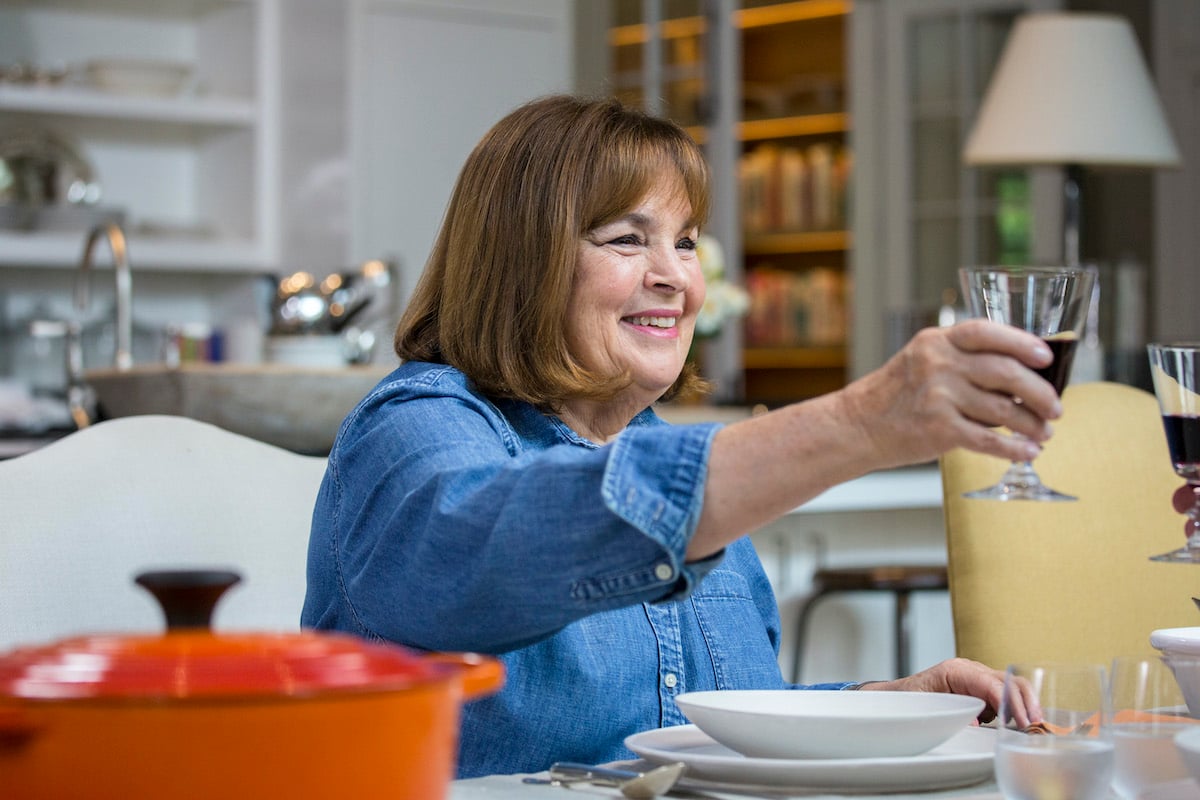 Ina Garten uses this easy hack to chill champagne and wine
Garten has the perfect trick when you need a chilled bottle of champagne or wine in a hurry. The go-to move is to stick the bottle in a bucket of ice, but Garten has a better solution.
She explained the hack in a 2018 Instagram video, which she captioned, "While you're planning your holiday parties, here's a pro tip for chilling wine and champagne really fast!"
"So most people think if you want to chill a bottle of white wine or champagne, you do it in a bucket of ice," she explained. "But the right way to do it is in a bucket of ice water. I'll show you how."
Garten continued, "So I've got a half a bucket of ice and I'm going to fill it with water. And then you take the bottle of champagne and you plunge it in right up to its neck."
"And that way it gets chilled really fast," she added. "Fête champagne — who wouldn't want that?"
Ina Garten has the perfect customizable champagne cocktail recipes
Once you've chilled the bottle using Garten's trick, it's easy enough to pour and enjoy, but she has a champagne cocktail recipe that's easy to make and totally customizable for each guest.
After pouring champagne into each glass, Garten recommends having guests make their own cocktail by adding either creme de cassis or framboise, which are both berry-flavored liqueurs.
Guests can also add fresh strawberries or raspberries to the glass to finish it off.
For a more classic approach, Garten recommends adding a sugar cube to the glass, then pouring 4 tablespoons of brandy over the cube, before adding champagne.
Ina Garten's Aperol spritzer recipe looks like an Italian sunset
If you have chilled Prosecco, Garten has a drink recipe for that too — her Aperol spritzers.
Garten shared a photo of the beautiful drink on Instagram, writing, "It feels like summer today so we're planning on starting the weekend with a batch of Aperol spritzes!! What's your favorite summer cocktail?!"
She explained on the Barefoot Contessa website how she came to appreciate this striking cocktail. "I love to drink Campari and soda with a splash of orange juice," Garten noted. "A few years ago, I discovered Aperol, which is a similar Italian aperitif, and I started making Aperol spritzers."
"They're so easy — Aperol, Prosecco, sparkling water, and a slice of orange," she added. "The drinks look like an Italian sunset and you'll feel as though you've instantly been transported to Rome. Saluti!"
During a segment on a 2016 episode of Late Night With Seth Meyers, Garten explained how "Aperol is kind of a little bitter, but it's delicious." The combination of Aperol with Prosecco and sparkling water elevates the cocktail to a refreshing summer sipper.
You can find the full recipe on the Food Network website.