'Barefoot Contessa' Ina Garten Has 2 'Grown Up' Versions of Her Top-Rated Mac and Cheese
Ina Garten's easy, delicious recipes and giant cocktails have been a source of comfort for many during the pandemic. In the past few months, she's added more than a million followers to her social media accounts and released her latest cookbook Modern Comfort Food. Her recipe for baked mac and cheese has the most five-star reviews of any recipe on the Food Network. But, fans might not know that she has two more "grown-up" versions of the classic dish.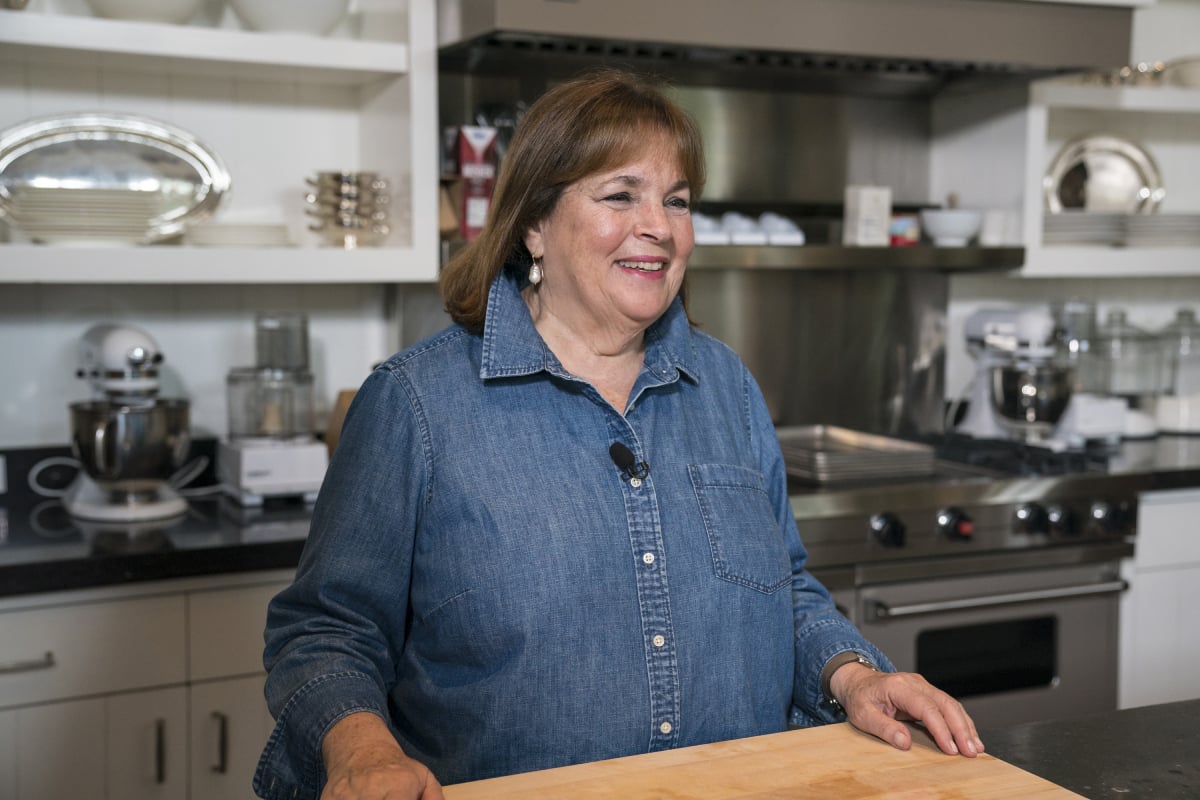 Ina Garten has given her fans permission to make mac and cheese
In a recent interview with Page Six, Garten reflected on the outpouring of affection she's received amid the pandemic. She says it's been so lovely to "give people the tools to make something really satisfying."
"I've almost given them permission to make mac and cheese. We open the fridge and there are all these fresh vegetables that we bought but what we really want is a grilled cheese sandwich," Garten said.
She noted that gaining so many new followers this year ended up giving her a purpose in a nice way when she felt really isolated at home. Her social media activity has helped her keep connected with people who were struggling the same way she was.
The Barefoot Contessa also confessed that she spends more time talking about cocktails than she does actually drinking them. She had a viral moment earlier this year when she sipped a giant cocktail. But, she says that basically all she needs is a "little glass of wine" and a "cocktail once in a while."
The Barefoot Contessa's most popular mac and cheese recipe has an unexpected ingredient
Garten's most popular mac and cheese recipe is an easy one to make, and it features an unexpected ingredient. While the pound of elbow macaroni cooks, you will make the béchamel sauce, which is the creamy white sauce that is a common base in baked mac and cheese recipes.
Simply begin by stirring flour into melted butter to create a roux, then pour in warm milk and whisk until the sauce has thickened and is smooth. Next, you'll stir in a whopping 12 ounces of grated Gruyère and eight ounces of extra sharp cheddar. Add a little salt, pepper, and grated nutmeg, then toss with the cooked noodles.
RELATED: 'Barefoot Contessa' Ina Garten's Favorite Pantry Meals Include an Updated Version of Her Most Popular Recipe of All-Time
After pouring the noodles into a baking dish, you top the creamy mixture with homemade breadcrumbs and, unexpectedly, sliced tomatoes.
This dish is definitely a rich and creamy crowd-pleasure and is great for a dinner party or as a holiday side dish. As The Kitchn points out, not everyone will love the tomatoes, so they can easily be left out. The expensive Gruyère can also be a bit overpowering. To make it slightly milder and more affordable, do a 50/50 Gruyère and cheddar split.
Ina Garten puts some new spins on her OG recipe
Garten's recipe for Grown-Up Mac and Cheese yields 2 servings as opposed to her popular one that yields 6 to 8. It takes longer to cook, but the prep is just as easy. The grown-up recipe also leaves out the tomatoes, but still includes the homemade breadcrumbs.
Once again, the béchamel sauce includes Gruyère and extra-sharp cheddar, but the amounts are much smaller. This recipe also includes blue cheese crumbles and four-ounces of thick, sliced bacon.
RELATED: Ina Garten's Favorite Item In Her Kitchen Only Has 2 Ingredients and Makes a Perfect Hostess Gift
Garten's take on Lobster Mac and Cheese is basically her top-rated mac and cheese. However, it leaves out the tomatoes once again, and this time she adds one-and-a-half pounds of cooked lobster.
Modern Comfort Food is now available in stores.