'Barefoot Contessa' Ina Garten's Herb Baked Eggs Recipe Makes the Perfect Easy Breakfast
Barefoot Contessa star Ina Garten shares an easy egg recipe for herb baked eggs, inspired by her trip to Paris. The recipe is so easy it's perfect, with very little prep and cooking time involved for wonderfully flavorful eggs.
Barefoot Contessa star Ina Garten has a simple recipe for eggs that elevates the traditional breakfast food — and it's totally inspired by her travels with her husband Jeffrey. Garten's herb baked eggs recipe is probably the easiest breakfast option besides pouring a bowl of cereal.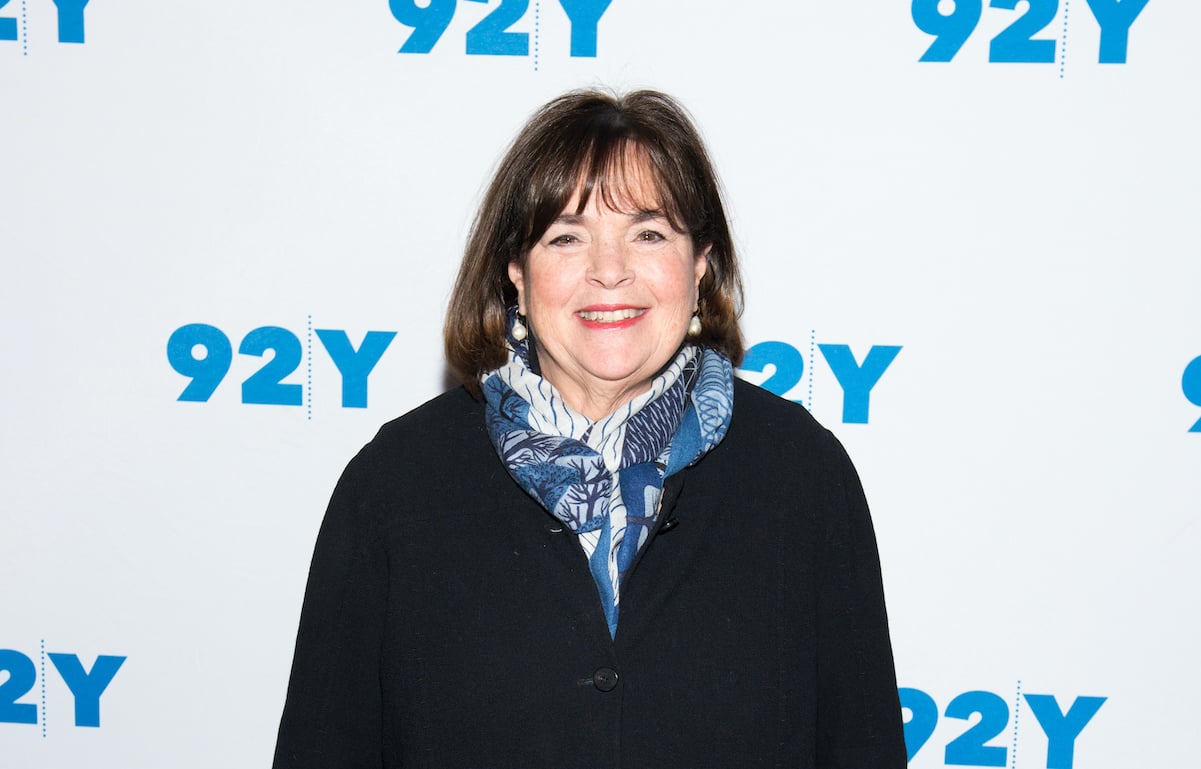 Ina Garten said her egg recipe is inspired by her trips to Paris
During an episode of Barefoot Contessa, viewers got a glimpse of Garten and her husband at a French bistro, where they sipped champagne and dined on omelets. Garten explained how the restaurant had perfectly nailed the "secrets" to "really good omelets."
"There are two secrets to making really good omelets: the first one is cook it over a very low flame so it doesn't get tough," she explained. "And the second one is to undercook it just a little bit so it's really delicious and moist."
Her husband Jeffrey noted after taking a bite of his eggs, "This omelet approaches your omelets … it's the highest compliment I can give."
Their delicious omelets at a Paris restaurant gave Garten the idea of creating something at home that was similar, but instead involved baking the eggs with French flair.
Ina Garten's herb baked eggs recipe is the perfect breakfast
Garten's herb baked eggs are so simple to make and involve just a handful of herbs, a touch of cream, butter, and parmesan cheese. Since the eggs are baked in the oven, there's no need to tend to a frying pan or bother with flipping them. Paired with toast, Garten's herb baked eggs make a perfect breakfast. (The recipe can be found on The Food Network website.)
Ingredients
¼ teaspoon minced fresh garlic
¼ teaspoon minced fresh thyme leaves
¼ teaspoon minced fresh rosemary leaves
1 tablespoon minced fresh parsley
1 tablespoon freshly grated parmesan
6 extra-large eggs
2 tablespoons heavy cream
1 tablespoon unsalted butter
Kosher salt and freshly ground black pepper
Toasted bread
Preheat the broiler for 5 minutes with the oven rack positioned 6 inches below the heat.
Combine the herbs and parmesan cheese and set it aside. Crack three eggs each into 2 small bowls.
Prepare 2 gratin dishes by placing them on a baking sheet and adding 1 tablespoon of cream and ½ tablespoon of butter to each dish. Place the dishes under the broiler for 3 minutes. The butter and cream will become hot and bubbly.
Remove the dishes from the oven and add the 3 cracked eggs carefully into each hot gratin dish then sprinkle them with the herb mixture, salt, and pepper.
Place the sheet pan with the gratin dishes under the broiler for 5 to 6 minutes. The whites of the eggs will be almost cooked and will continue to cook after they're removed from the oven. Let set for 1 minute before serving with toast.