'Barefoot Contessa' Ina Garten's Husband Jeffrey Has Pretty Successful Career of His Own
Barefoot Contessa star Ina Garten has become famous for a lot of things over the past two decades. She's known for her cookbooks and her popular Food Network show. Millions follow her social media feed and blog that features comfort food recipes and giant cocktails.
Any fan of Garten is also very familiar with her husband, Jeffrey, because she only makes recipes he's going to love. But Jeffrey is much more than a recipe tester. It turns out, he has a pretty successful career of his own.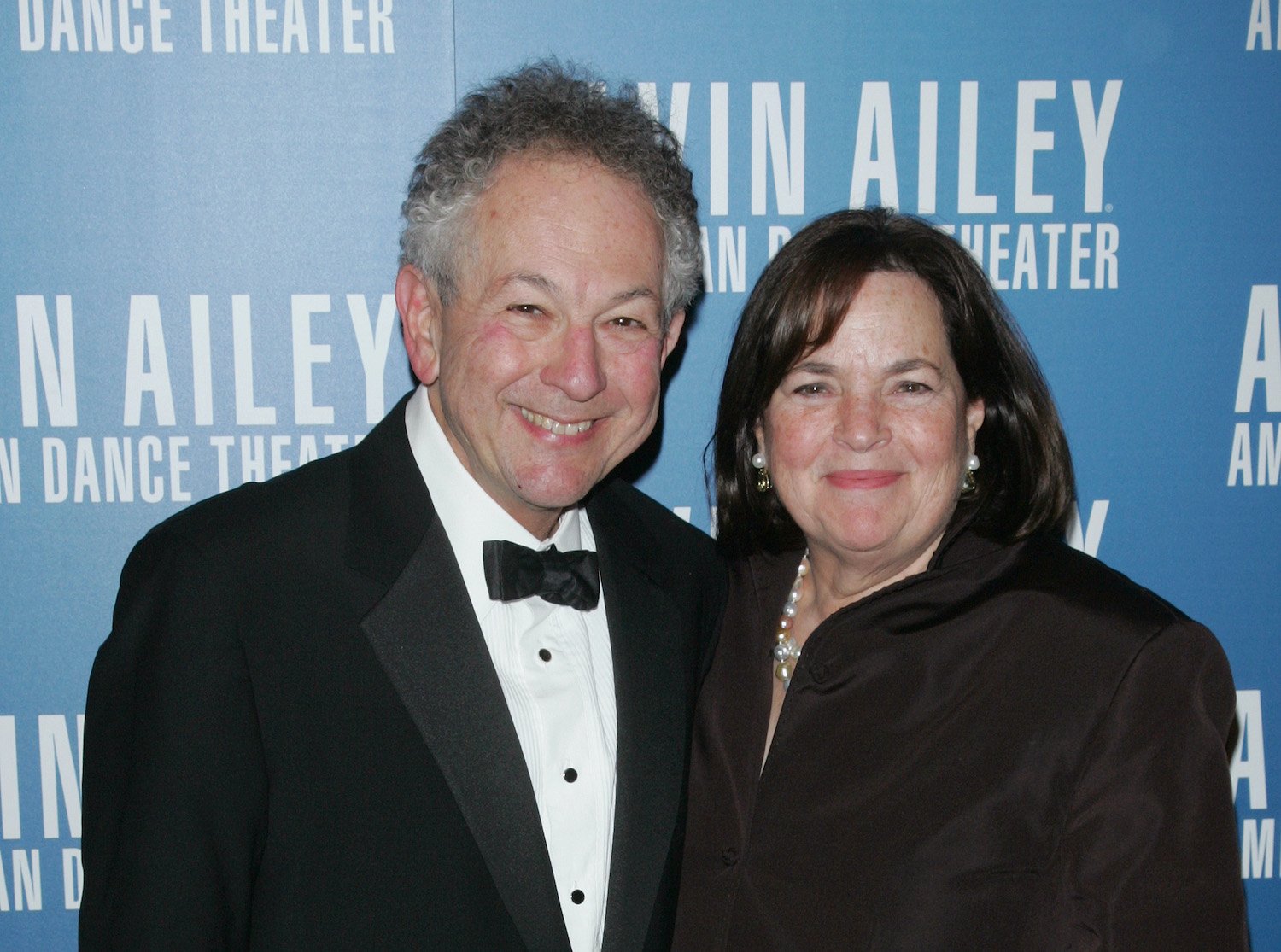 The 'Barefoot Contessa' star met her husband when she was just a teenager
Ina and Jeffrey's romance began back in 1963 when she was just 15-years-old. The future Barefoot Contessa was visiting her brother at Dartmouth, which was the same school Jeffrey attended.
"He saw me on the street and then sent me a letter with a photograph of himself in it," Ina told People. She recalled that when she received it she ran through the house saying, "Mom, Mom, you've got to see this picture of this guy. He's so cute!"
Ina and Jeffrey tied the knot five years later, just before he served four years in the Army. Jeffrey went on to earn his master's degree and Ph.D. from the Johns Hopkins University's School of Advanced International Studies.
The Garten's built a life in Washington DC
In the 1970s, the Gartens settled in Washington DC. Jeffrey worked at the State Department during the Nixon, Ford, and Carter administrations. Ina worked in the Office of Management and Budget. At the same time, Ina was becoming famous in their social circles for her amazing dinner parties.
In the 1980s, Jeffrey moved on to Wall Street and became the managing director of Lehman Brothers and the Blackstone Group. This is when Ina made an offer on a specialty food shop in the Hamptons called The Barefoot Contessa.
Before the 'Barefoot Contessa' cookbook, Jeffrey worked in the Clinton administration
In the 1990s, Jeffrey went back to government during the Clinton administration. He became the Undersecretary of Commerce for International Trade and focused on emerging markets like India, Brazil, and China.
In 1996, Jeffrey made another career move when he became the dean of the Yale School of Management. He remained in that position for a decade, while his wife was making a name for herself with her Barefoot Contessa cookbook.
While he was dean, Jeffrey wrote a monthly column for Business Week about major challenges that face global business leaders. His work appeared in the New York Times, the Wall Street Journal, the Financial Times, Foreign Affairs, and the Harvard Business Review.
Jeffrey Garten was also a full-time teacher at Yale
After stepping down as dean in 2005, Jeffrey took on the role of dean emeritus and became a full-time teacher at the university. He's taught classes like "Leading a Global Company," "Wall Street and Washington," and "Managing Global Catastrophes." He's also written six books on economics.
Jeffrey has done all of this while becoming quite popular on his wife's Barefoot Contessa TV show. They originally filmed the series in their East Hampton home before moving the shooting location to a custom-designed barn on their property.
Jeffrey makes frequent appearances as a recipe tester, and she even wrote a cookbook titled Cooking For Jeffrey.
The 'Barefoot Contessa' has been married for over 50 years
Jeffrey and Ina's "stress-free" marriage has now lasted more than 50 years. Their romance continues to be a popular draw on both social media and TV. The couple has lived quite an amazing life so far. Ina says one reason for that is because they decided early on not to have children.
"I really appreciate that other people do, and we will always have friends that have children that we are close to. But it was a choice we made very early," she said on The Katie Couric Podcast in 2017. "I really felt, I feel, that I would have never been able to have the life I've had."
Both Jeffrey and Ina remain extremely busy in their careers. But even when they are apart, they text each other often.
"I love looking at her schedule. I can envision where she is and what she's doing, and it doesn't feel like we're apart," he told People. "If I could be with her seven days a week, 24 hours a day, that would be my ideal."