'Barefoot Contessa' Ina Garten's Husband Jeffrey Garten Says He's Her 'Number 1 Fan'
Barefoot Contessa star Ina Garten and her husband Jeffrey Garten have one of the sweetest relationships around due in part to how much the two adore one another. In fact, Jeffrey said that if one of his wife's admirers tells him they're "her greatest fan," he's sure to correct them. That honor belongs only to Jeffrey.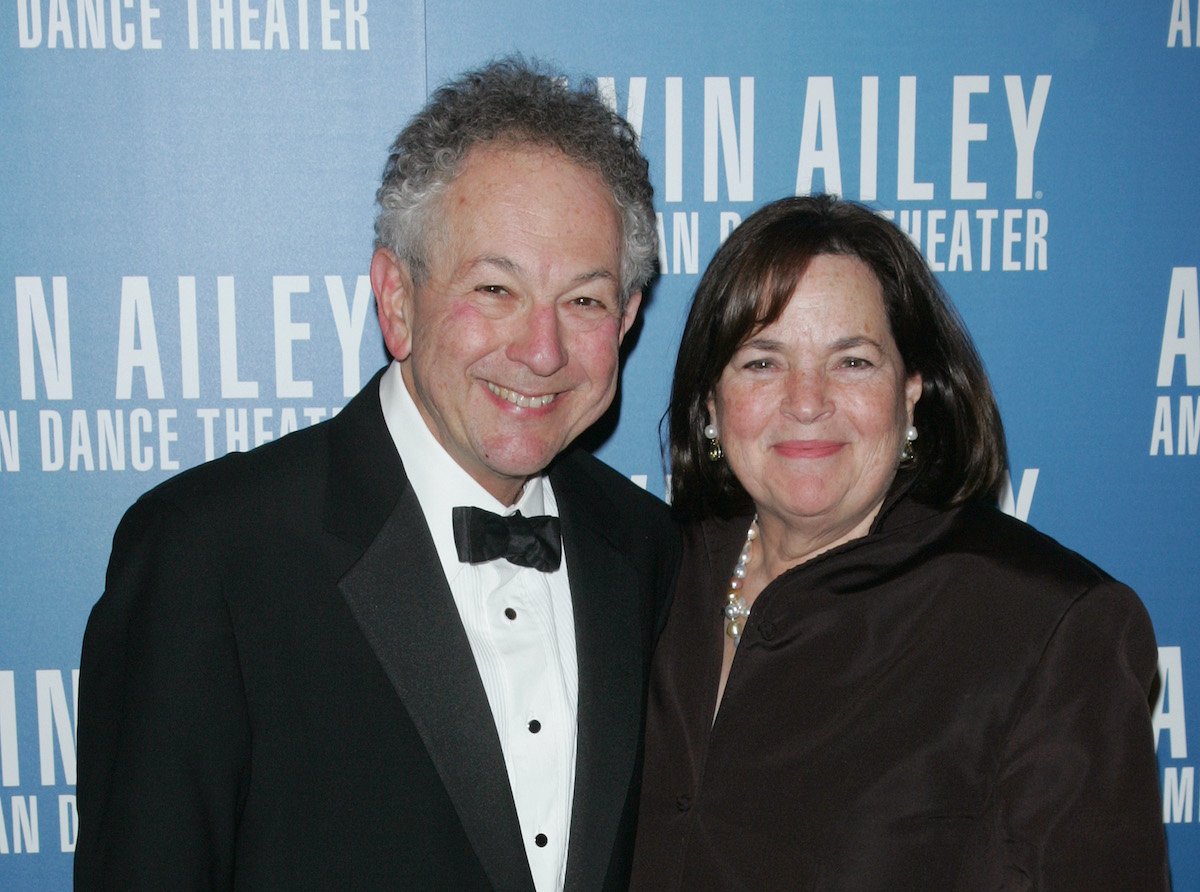 Ina Garten loves cooking for Jeffrey
Ina enjoys making meals for her husband so much that one of her cookbooks is aptly titled Cooking for Jeffrey.
The book's description notes, "For America's bestselling cookbook author Ina Garten there is no greater pleasure than cooking for the people she loves — and particularly for her husband, Jeffrey. She has been cooking for him ever since they were married … and the comforting, delicious meals they shared became the basis for her extraordinary career in food."
In a video promoting her cookbook when it came out in 2016, Ina explained just how important Jeffrey is in her life and career.
"One of the great pleasures in my life is cooking for Jeffrey. It's about taking care of him, it's about giving him something that he just loves to eat," she explained. "That affection has really contributed to my cooking because it makes me want to do a better job and so I really learned how to cook by cooking for Jeffrey."
Jeffrey Garten said he's Ina's biggest fan
Ina has become such a hit with her Barefoot Contessa cooking show and cookbooks that she has adoring fans around the world.
Jeffrey noted in the video that she "amazes" him and said he is easily her biggest admirer. When Ina asked him, "Do I amaze you?," he didn't hesitate to say "Yes."
"That's good. I hope I always amaze you," she told him.
Jeffrey explained, "You know, people come up to me all the time and say 'Tell her I'm her greatest fan.' And I say 'No, no that can't be the case because I'm her number 1 fan.'"
Ina clearly loves her husband's love and support, as she shared in the video, "I think everybody should have a Jeffrey in their life."
Ina Garten said that the best part of cooking isn't making the food
Ina loves to cook for her husband and their friends and explained how bringing people together is the best part of all of it.
"The thing I like most about cooking is actually that when you cook, everybody shows up," she explained. "It's not really the cooking part, it's the community part."
"One of the things I think people get really worked up about is doing a meal that impresses everybody," Ina continued. "What I try and do is something where you can buy really simple ingredients, cook something really simple and everybody loves it."
"I love to take an idea of something I love, like lemon chicken, and just make it as simple as it can possibly be and as delicious," she added.