'Barefoot Contessa': Ina Garten Shared the Ideal Dinner Party Size for Perfect Entertaining
Ina Garten's tips and tricks for entertaining guests are a lot like her recipes — the Barefoot Contessa star doesn't like anything too complicated. When it comes to having a dinner party, she prefers to keep the guest list small, with everyone seated at an intimate round table rather than a long rectangular table.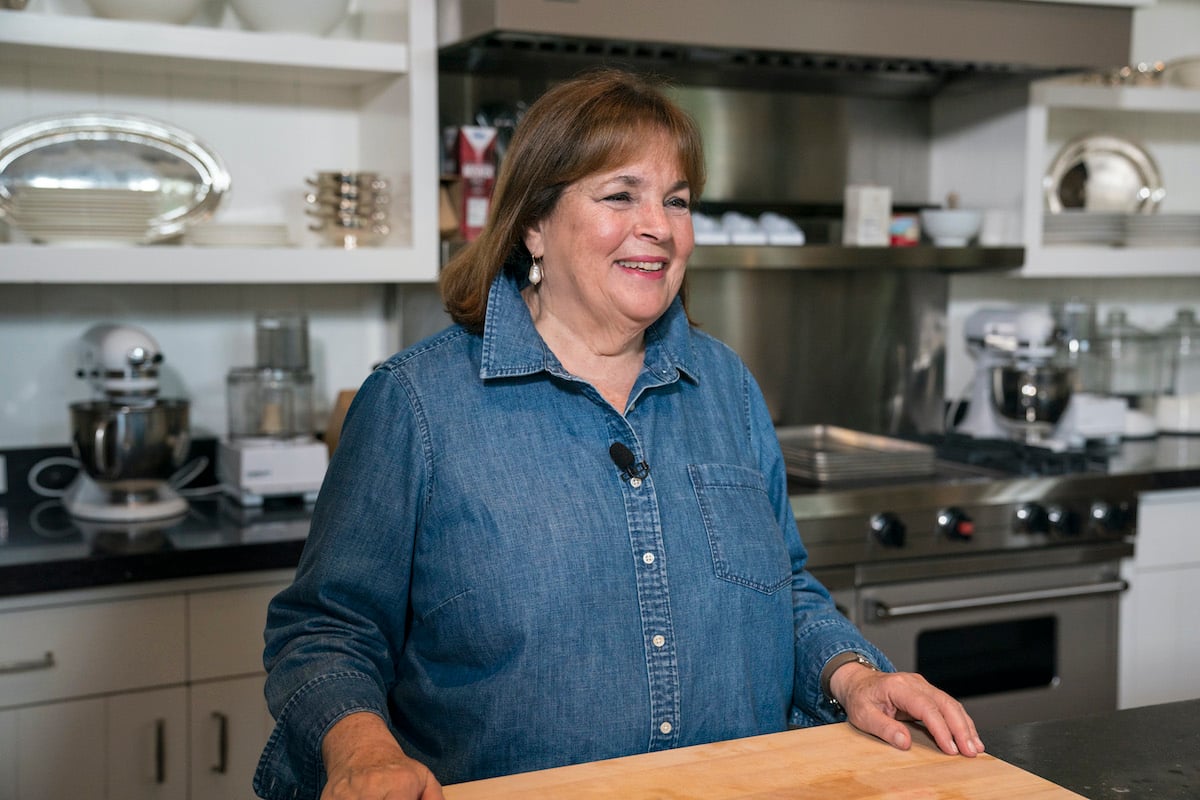 Ina Garten explained why she likes to have fewer guests and a small table
Garten likes to keep her dinner parties to a small number of guests but not because she's being exclusive. The Food Network star has determined that the ideal number of guests provides wonderful opportunities for conversation when she seats everyone around a small table.
Garten shared her dinner party advice in a 2006 House Beautiful article, including why she uses a very specific table size.
"I like small parties," Garten explained. "With 6 people, you can really get a conversation going. The ideal table for 6 or 7 is a 48-inch round because everyone is equally engaged in the conversation."
"If people are a little crowded it feels even more intimate," she added.
The 'Barefoot Contessa' star will rent a table if needed
"For a bigger party, I don't love big round tables. We've all been seated at huge 60-inch round tables and there's probably a giant flower arrangement in the middle," she shared. "It's impossible to talk across the table, so you're stuck talking to the two people next to you for the whole evening."
Garten will use a rectangular table if there are more guests, but still likes to keep everyone close. "Be sure it's not wider than 30 to 36 inches so guests can talk across the table," she advised.
She's always open to renting a table if she doesn't have what she needs. "If I don't have the right table in the house, I'll call my party rental company and ask them to deliver a table, folding chairs, and a pretty cloth," Garten explained. "It's not only easier for setting up, but after the party's over, I don't need to wash and iron the cloth," the Barefoot Contessa star noted. "How easy is that?"
RELATED: 'Barefoot Contessa': 3 of Ina Garten's Easiest Appetizers Are Surprisingly Simple Store-Bought Snacks
Ina Garten doesn't use place cards but makes a mental seating plan
Garten said that the seating doesn't have to be too specific, but she likes to seat her most talkative guests on opposite sides of the table.
"While we're having cocktails, I'll decide who are the two most talkative guests that evening and seat them opposite each other, which keeps the conversation flowing," she explained.
Garten continued, "If the two most talkative people are seated next to each other, the conversation ends up being on one side of the table and the other side is totally left out."
Garten will suggest where her guests should sit, but without a lot of pressure. "As we're sitting down, I'll say, 'John, why don't you sit next to me and Jean, why don't you sit next to John?,'" she noted.
She also doesn't follow the "boy/girl/boy/girl" model. "We have different conversations with men and women," she explained. "If you seat your guests boy/boy/girl/girl, everyone gets to sit between one of each. Don't you think that's more fun?"