'Barefoot Contessa' Ina Garten's Irish Guinness Brown Bread Recipe Is the Perfect Fix for Her 'Dirty Little Secret'
In honor of St. Patrick's Day, Barefoot Contessa star Ina Garten has a quick and easy bread recipe that's full of rich flavor. Garten's Irish Guinness brown bread can be mixed together and poured in a bread pan to bake, without any extra steps — it couldn't be simpler!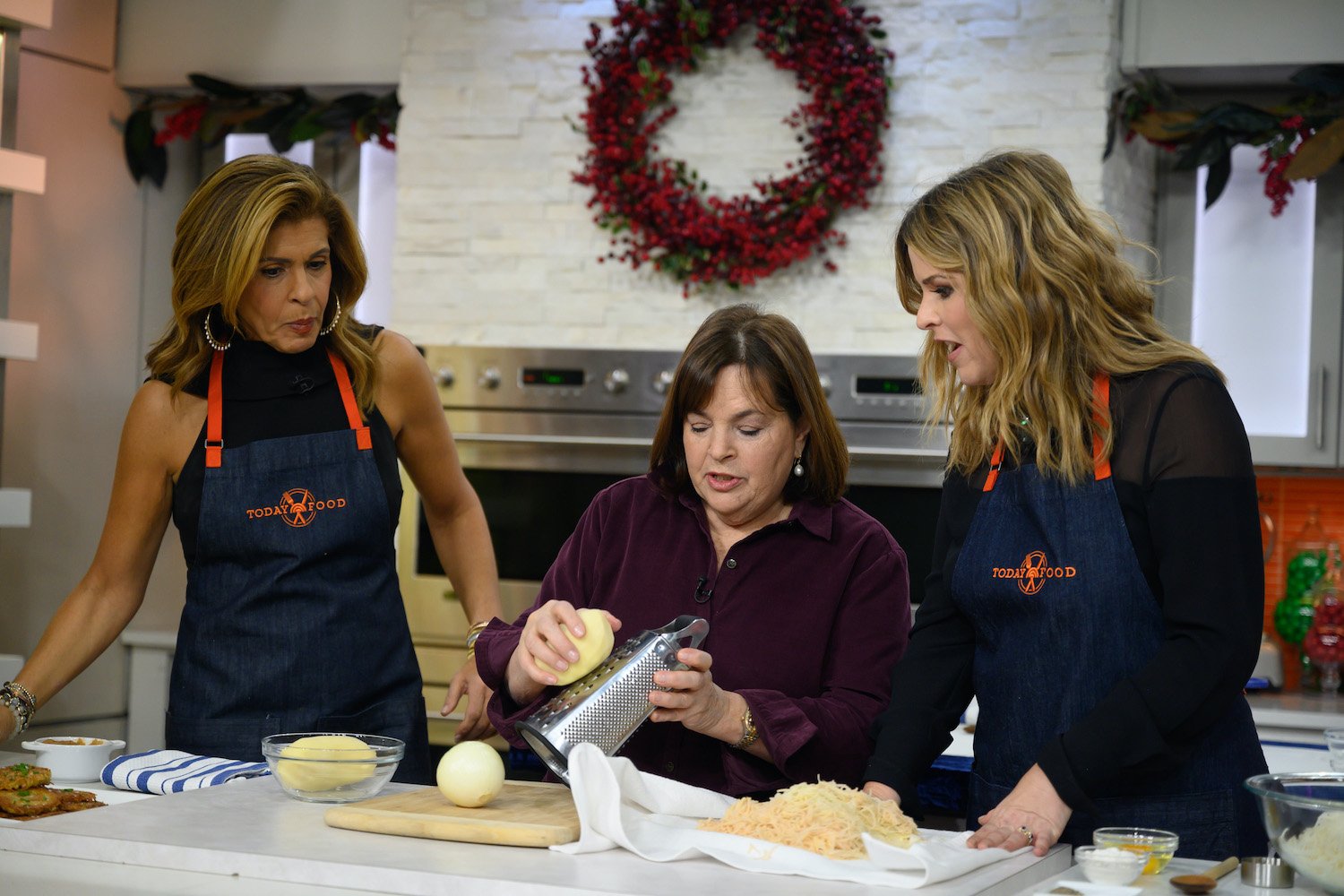 Ina Garten shared her 'dirty little secret' when it comes to bread
Garten may love to be in the kitchen, but she doesn't enjoy the time involved with baking a typical bread recipe. "When it comes to baking bread, the dirty little secret is I have too short an attention span," she explained during her Barefoot Contessa demonstration for her Irish soda bread recipe.
"All that kneading and rising and watching and waiting … I just want a bread that you can make in one process." Quick breads are where it's at, as none of that kneading and waiting is required.
"Regular bread, you have to knead it and you have to let it rise, and you have to punch it down — it's such a process. Irish soda bread, you pull it together, put it in the oven. You're done."
Ina Garten's Irish Guinness brown bread recipe is so easy
Garten posted a photo of her quick breads in honor of  St. Patrick's Day. "I have two delicious ways to celebrate! Both my Irish Guinness Brown Bread and Irish Soda Bread are 'quick' breads, which means no kneading!," she wrote in the caption. "Whichever you make, don't forget to smear some good Irish butter on top!" (You can find the recipe on The Food Network website.)
Ingredients
1 cup quick-cooking oats (not instant), such as McCann's, plus extra for sprinkling
2 ¼ cups whole wheat flour
¼ cup all-purpose flour
½ cup dark brown sugar, lightly packed
2 ¼ teaspoons baking soda
1 teaspoon baking powder
2 teaspoons kosher salt
1 (11- to 12-ounce) bottle Guinness extra stout beer, at room temperature
1 cup buttermilk, shaken
5 tablespoons unsalted butter, melted, plus extra for brushing the pan
1 teaspoon pure vanilla extract
Salted butter, such as Irish Kerrygold
Preheat the oven to 450 degrees Fahrenheit. Brush a 9 by 5 by 2 ½-inch loaf pan with the butter.
Combine the oats, both flours, brown sugar, baking soda, baking powder, and salt in a bowl. Mix the wet ingredients in another bowl (beer, buttermilk, melted butter, and vanilla).
Make a well in the dry ingredients, then pour the wet ingredients into it. Mix the batter together with your hands, working from the middle to the outside until it resembles the consistency of cake batter.
Pour the batter into the bread pan and sprinkle it with oats. Reduce the oven temperature to 400 degrees Fahrenheit and bake for 45 minutes, until a toothpick inserted in the center comes out clean.
Turn the bread out onto a baking rack. Cool before serving with butter.