'Barefoot Contessa': Ina Garten's Lemon Chicken Recipe Is an Easy Weeknight Dinner She Makes All the Time
The Ina Garten lemon chicken recipe is easier than her famous roast chicken.
Ina Garten's lemon chicken breasts recipe is one of her favorite go-to meals to make for a quick dinner. The Barefoot Contessa recipe is full of flavor and takes just five minutes to prep, making it an easy weeknight dinner option when you're short on time.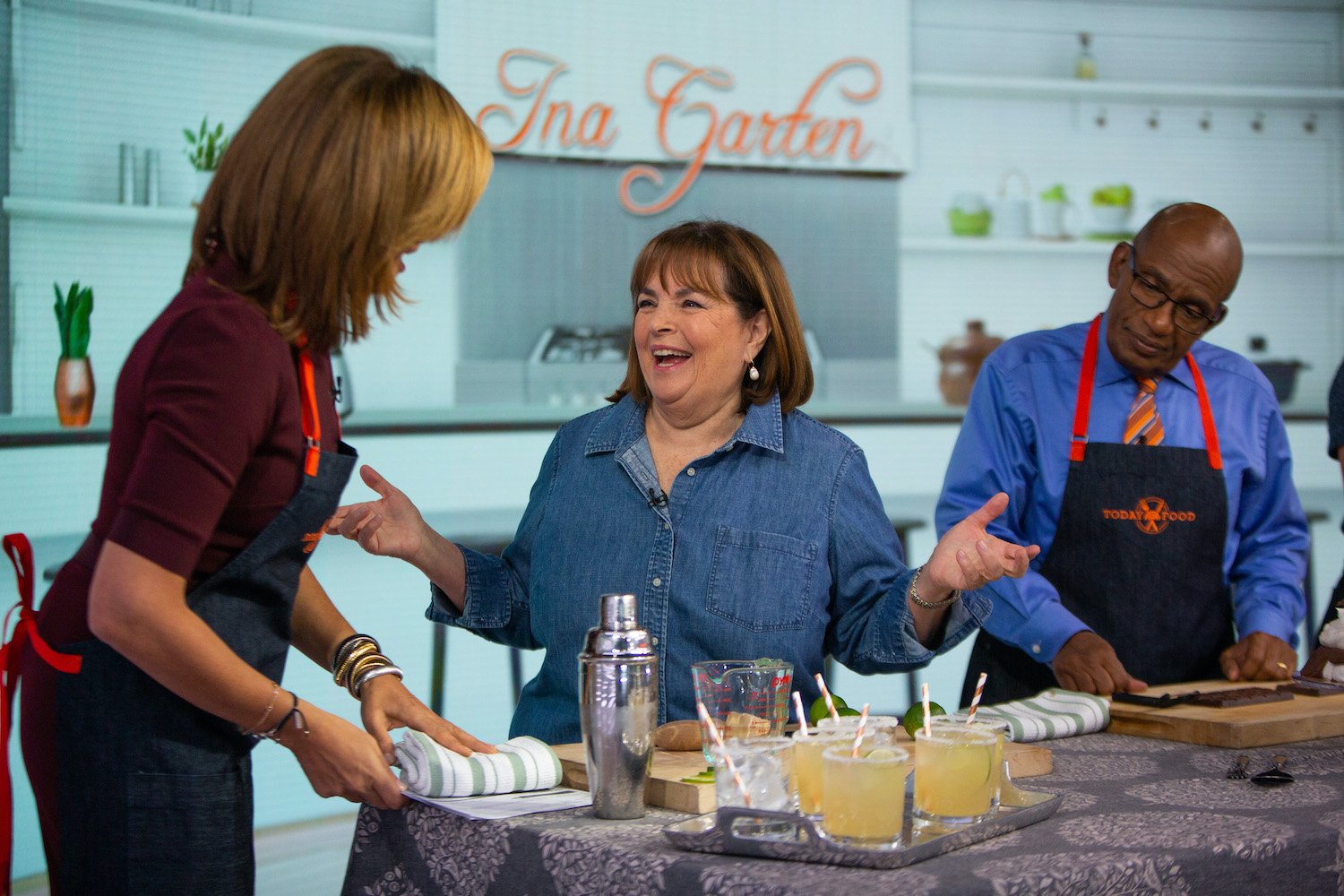 Ina Garten makes this baked lemon chicken 'all the time'
While demonstrating the lemon chicken recipe on her Barefoot Contessa cooking show, Garten shared a bit of wisdom. "One of the most important things I learned running a specialty food store is how to make really simple things that have high impact — lots of flavor," she noted.
"This lemon chicken breast that I make all the time for dinner is exactly that," she added.
While demonstrating the recipe, Garten pointed out how easy the whole dish is because it requires very little fuss. "It's a chicken breast dish that I just throw in the oven and forget about it … and it has so much flavor," she explained. "The whole thing takes like five minutes to put together."
How to make the Ina Garten lemon chicken breasts recipe
Chicken breasts can sometimes get dried out during baking, but the garlic and lemon sauce ensures that the chicken comes out moist and flavorful. The Barefoot Contessa lemon chicken breasts recipe begins by making a simple sauce, pouring it into a baking dish, and placing the chicken on top.
The cooking time is betweeen 30 to 40 minutes, making it an easy go-to for a weeknight dinner, with much less fuss than the highly-rated Ina Garten roast chicken recipe. (The recipe can be found on The Food Network website.)
Ingredients
¼ cup olive oil
3 tablespoons minced garlic (9 cloves)
⅓ cup dry white wine
1 tablespoon grated lemon zest (2 lemons)
2 tablespoons freshly squeezed lemon juice
1 ½ teaspoons dried oregano
1 teaspoon minced fresh thyme leaves
Kosher salt and freshly ground black pepper
4 boneless chicken breasts, skin on (6 to 8 ounces each)
1 lemon
Preheat the oven to 400 degrees Fahrenheit.
Begin making the sauce by heating olive oil in a saucepan over medium-low heat. Add the garlic and cook for one minute, then add the white wine, lemon juice, zest, oregano, thyme, and one teaspoon of salt.
Pour the sauce into a 9 by 12-inch baking dish and place the chicken on top of the sauce, with the skin side up.
"It's actually important to put the sauce in the bottom instead of on top of the chicken so the chicken browns nicely," Garten explained.
Salt and pepper the chicken and place it on top of the sauce, then brush each chicken breast with olive oil so they "brown really nicely."
Garten provided a tip for anyone baking her lemon chicken recipe: if the chicken doesn't brown enough after baking, you can place them under the broiler for a minute longer.
Place lemon wedges among the chicken in the baking dish. Bake for 30 to 40 minutes. Cover the pan with foil and let it rest for 10 minutes.
"And that's about as easy as dinner gets," Garten noted.
Ina Garten's lemon chicken recipe can be made with skinless breasts
The Kitchn food editor Meghan Splawn shared some tips when making Garten's lemon chicken recipe. They used skinless chicken breasts and still had a moist and flavorful end result by basting the chicken halfway through the cooking time.
"Ina doesn't call for this, but I've noticed that pouring just one or two spoonfuls of the lemon garlic sauce over the chicken as it cooks helps the chicken brown and become more flavorful in the oven," Splawn wrote.