Barefoot Contessa Ina Garten's Lemon Yogurt Cake Is a Lighter Spin on a Classic
Ina Garten has taken a lemon cake recipe and lightened it up, swapping out butter and replacing it with yogurt and vegetable oil. The Barefoot Contessa star shared her super easy lemon yogurt cake recipe, which includes a syrup that makes it moist and delicious.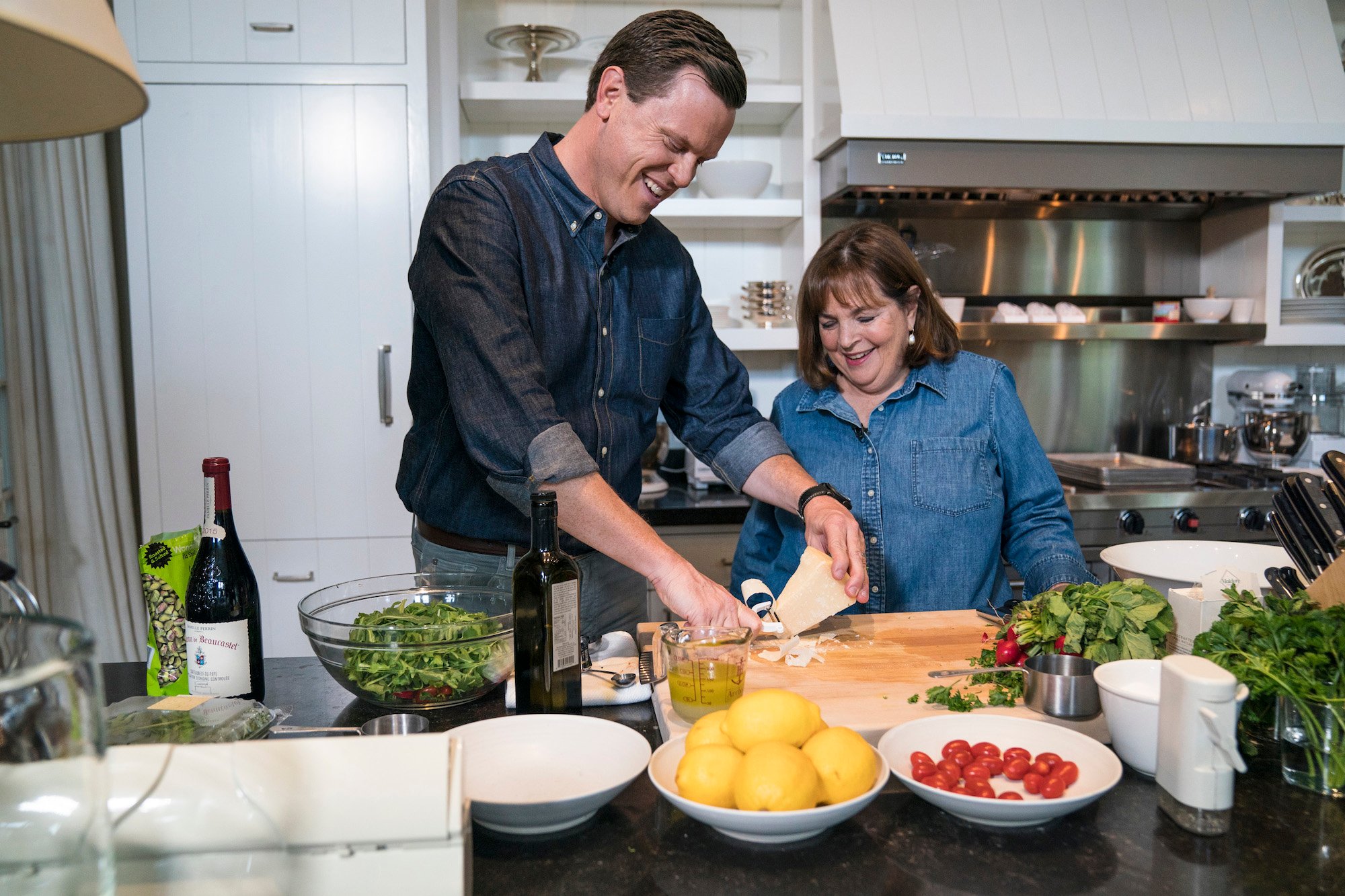 Ina Garten's lemon yogurt cake doesn't have butter in it
When Garten demonstrated how to make her lemon yogurt cake recipe on an episode of Barefoot Contessa, she pointed out how she was deviating from her usual baking formula. "I know I have a reputation for starting every recipe with a pound of butter, but this one's actually a lemon cake that's made with yogurt and vegetable oil, so it's even good for you," she explained. "And it's delicious."
Garten sifted the dry ingredients (flour, baking powder, and salt) together in a bowl. Then she whisked together yogurt, sugar, eggs, vanilla extract, and lemon zest. She shared a pro-tip while mixing together the ingredients: "I always use room temperature eggs when I'm baking — it really makes the cakes lighter," she noted.
Garten also pointed out how lemon zest is more flavorful than the fruit's juice. "Whenever I make something with lemon, I always put the zest in," she explained.
The lemon cake comes together quickly and has a flavorful addition
The Barefoot Contessa star combined the dry and wet ingredients, whisked everything together, then added vegetable oil. She poured the cake batter into a greased and floured loaf pan, noting, "That was a pretty easy cake, wasn't it?"
After she baked the cake in a 350 degree Fahrenheit oven for 50 minutes, she made a lemon syrup "to make it even better." She combined lemon juice and sugar in a saucepan and boiled it until the sugar dissolved. She spooned the syrup over the cake and explained, "Then what it does is it just soaks right into the cake, keeps it really moist … has lots of great lemon flavor."
You can find the full recipe on the Food Network website.
The 'Barefoot Contessa' star makes a more traditional lemon cake, too
Garten's lemon yogurt cake is simple but she also has an equally easy traditional lemon cake made with butter that yields two cakes. "If you can make this lemon cake, you can make any cake," she shared on an episode of Barefoot Contessa.
One of her tricks for the cake is to alternate the wet and dry ingredients while mixing them in a stand mixer. "This keeps the batter from getting too thick or too runny and it keeps it really light," she explained.
Garten is a fan of make-ahead desserts and this one, she claims, gets better with time. "The great thing about this recipe is it's in fact better the next day," she shared. "So if you're having a party, it's really great to make it in advance."
As with her lemon yogurt cake, she makes a lemony syrup that she pours on the cake and also drizzles an easy glaze over the top after it has cooled.
The full recipe is available on the Food Network website.