'Barefoot Contessa' Ina Garten Said This 'Magical' Moment With Jeffrey Changed Her Thinking About Food
When Ina Garten and her husband Jeffrey took a camping trip early in their marriage, she discovered a new perspective about food. The Barefoot Contessa star had preconceived notions about French food being fussy and time consuming but discovered that simple and delicious food can be made with good ingredients.
Barefoot Contessa star Ina Garten may not have discovered her love of cooking had it not been for a camping trip with her husband Jeffrey early in their marriage. The couple camped in a tent in Europe for four months and Garten said the experience really changed the way she thought about food.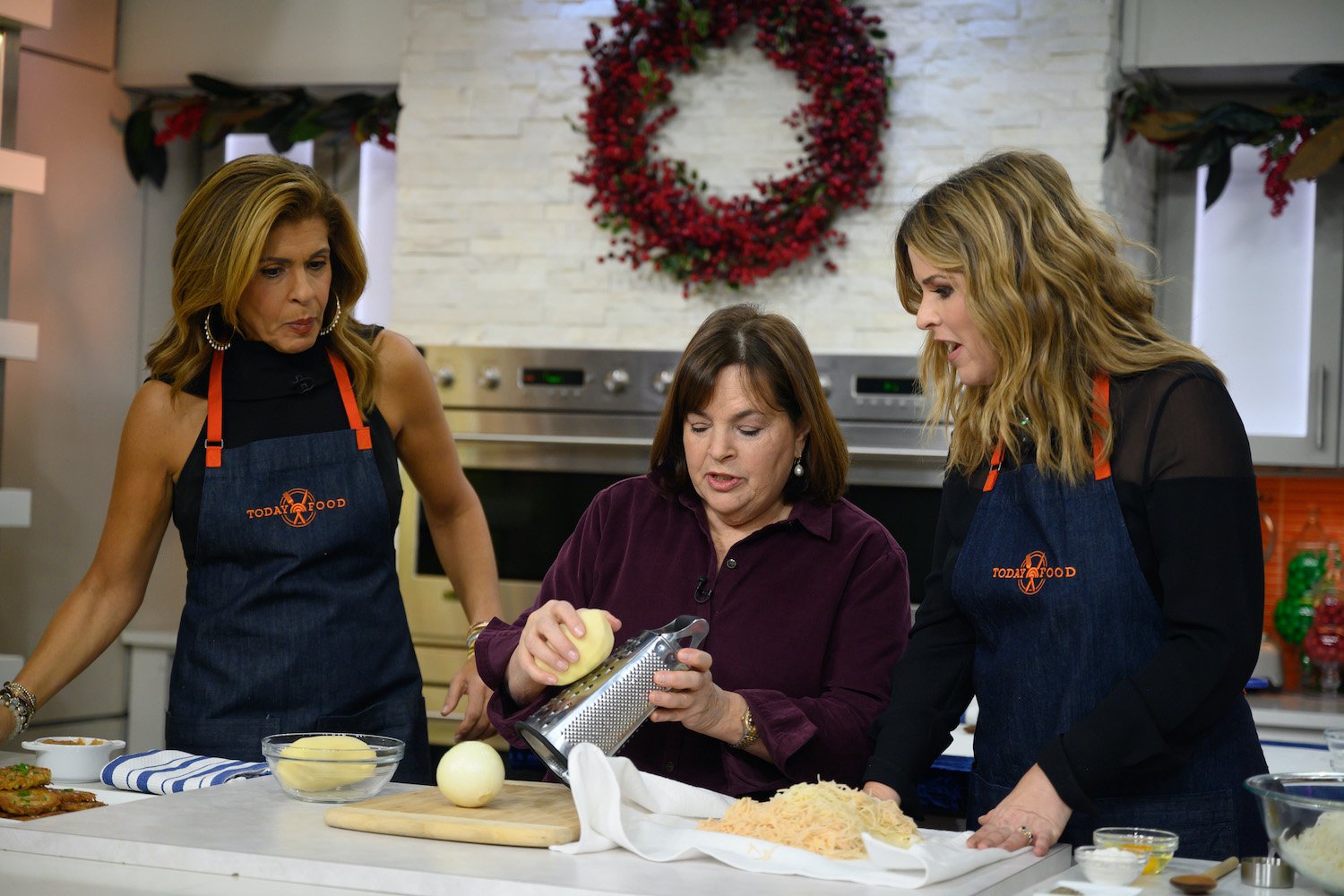 Ina and Jeffrey Garten lived in a tent for 4 months
Early in their marriage, Ina and Jeffrey traveled to Europe but, since they didn't have much money, they spent four months camping in a small tent.
During a May 2020 appearance on The Late Show With Stephen Colbert, the host asked if Ina had "learned anything new about Jeffrey" during the coronavirus (COVID-19) pandemic.
Garten explained how their camping trip in Europe allowed them to spend time together in very close quarters, so being in quarantine wasn't that challenging.
"When we were married for, I think like a year and a half, we had four months and nothing to do. And no money. He was going to graduate school," Ina explained.
"We just decided that we were going to get two really cheap tickets to Europe, we bought an orange pup tent which was like three feet tall, and we lived in that pup tent for four months," Garten noted.
That experience, she said, was a testament to how strong their relationship has always been. "At the end of that I thought if we're still such good friends we can survive anything," she explained. "So being quarantined in a whole house is like a luxury."
The camping trip gave Ina Garten a new perspective on food
Living in a tent in France brought the Gartens closer together, but it also provided Ina with an immersive experience with food that really changed her viewpoint.
Ina had a preconceived notion that French food was more fussy and involved but she found out that wasn't true at all. In her cookbook, Cooking for Jeffrey, she explained the "magical" moment that changed everything.
"Sometimes it's possible to pinpoint that moment when your thinking about food completely changes, when something as basic as a slice of crusty bread, a piece of runny cheese, or a perfectly ripe peach shows you how delicious the simplest food can be," she wrote (via Bon Appetit). "For me, that moment came in France."
She went on to explain how, when they had four months before Jeffrey was to attend grad school, they decided to embark on an adventure.
"At that time students could buy a round-trip plane ticket from New York to Brussels on Sabena airline for $99, so we got ourselves two tickets and set off on a magical trip that would dramatically alter both of our lives," she shared in the book.
Since they couldn't afford a hotel, they camped, buying food to cook in their tent.
Garten discovered how simple food can be amazing
That experience was life-changing for Ina. "Our first stop was Paris and it was a revelation to me," she wrote. "I had always thought about French food as 'cuisine' with complicated preparations and slowly simmered sauces."
"Instead, I discovered French street markets and simple, seasonal food that was based on incredibly good ingredients," she continued.
"We bought baskets of Gariguette strawberries that tasted like strawberry preserves, and ripe peaches that would drip down your arm as you ate them. I'd never tasted anything like that!," she explained.
Ina explained that her tartine recipe is inspired by their travels to Paris, noting, "when I make it for us here at home, it reminds us both of that amazing trip, and of how extraordinary simple food can be when it's made with really good ingredients."