'Barefoot Contessa' Ina Garten's Make-Ahead Mini Frittata Recipe Is Perfect for Meal Prep
Barefoot Contessa star Ina Garten's frittata recipe might just be the easiest breakfast of all time. With just a handful of ingredients and the option to customize the flavors, the individual mini frittatas are an amazing meal prep go-to idea for breakfast.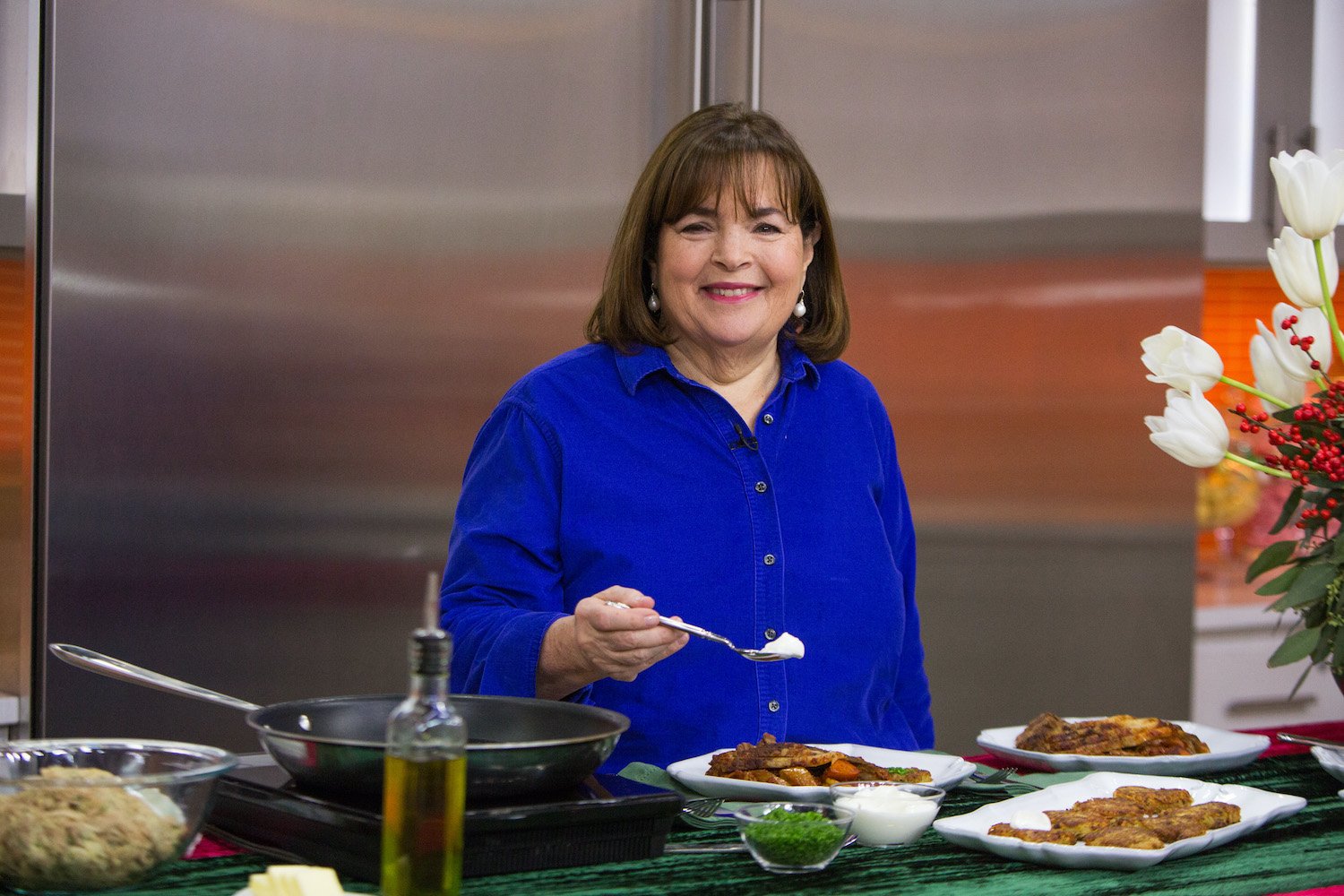 Ina Garten prefers frittatas to feed a breakfast crowd
Garten shared that when she once had guests for breakfast she made a critical mistake. What seemed like a good idea, making omelets for everyone, turned out to be time-intensive as she spent all of her time cooking.
She discovered how easy frittatas can be to prepare instead. The egg recipe still wins over guests but is far less time-consuming.
"The first time I ever made eggs for a crowd, I did a party when I was really young, Jeffrey and I were first married. I made omelets for each person. Trust me, that was a bad idea," Garten said.
"That's why frittatas are great, because not only can you make frittatas all at once, either a big one or mini ones, but you can make them ahead, refrigerate them, and reheat them," she added. "A little secret."
Ina Garten's mini Italian frittatas recipe
Garten's mini Italian frittatas are great because they're perfectly portioned. "You could make a large one, but it's more fun this way," she shared.
Garten cooks the frittatas and refrigerates them, then they can be heated when needed. "Reheat them at 350 degrees for just 15 minutes and nobody will ever know," she assured. (You can find the recipe on The Food Network website.)
Ingredients
2 tablespoons olive oil, plus extra for greasing the pan
1 ½ cups chopped leeks, white and light green parts
4 ounces sliced Italian prosciutto, coarsely chopped
8 ounces fresh baby spinach
2 ½ tablespoons julienned fresh basil leaves
1 tablespoon freshly squeezed lemon juice
1 ½ cups (4 ounces) grated Italian Fontina cheese (6 ounces with rind)
8 extra-large eggs
1 ½ cups half-and-half
Kosher salt and freshly ground black pepper
4 tablespoons freshly grated parmesan cheese
Preheat the oven to 375 degrees Fahrenheit. Brush a 12-cup muffin tin with olive oil inside the cups and around the top.
Heat the olive oil over medium heat in a pan, then add the leeks and sauté them for 3 minutes, until tender. Add the prosciutto and sauté another 2 to 3 minutes until it's "a little crisp." Add the spinach and cover the pan with a lid to steam it for 3 minutes, until the spinach is wilted. Stir in the basil and lemon juice. Cover the pan again and turn off the heat while preparing the eggs.
Beat the eggs in a large liquid measuring cup, then add the half-and-half, 1/2 teaspoon salt, and 1/4 teaspoon pepper and mix together.
To build the frittatas, begin by placing the spinach and prosciutto mixture in each muffin cup and sprinkle with cheese. Pour the egg mixture into each cup, filling to the top, and sprinkle each with parmesan cheese.
Bake the frittatas for 20 to 25 minutes. "When they're puffed and brown, they're done," Garten explained. Cool for 5 minutes, then remove and serve.