'Barefoot Contessa' Ina Garten Said There's 1 Thing She Never Does When Entertaining
Barefoot Contessa star Ina Garten is serious about keeping her recipes simple and that idea trickles down to her meal planning when she entertains. Garten said there's one thing she never does when she hosts a dinner party and it cuts down on stress significantly.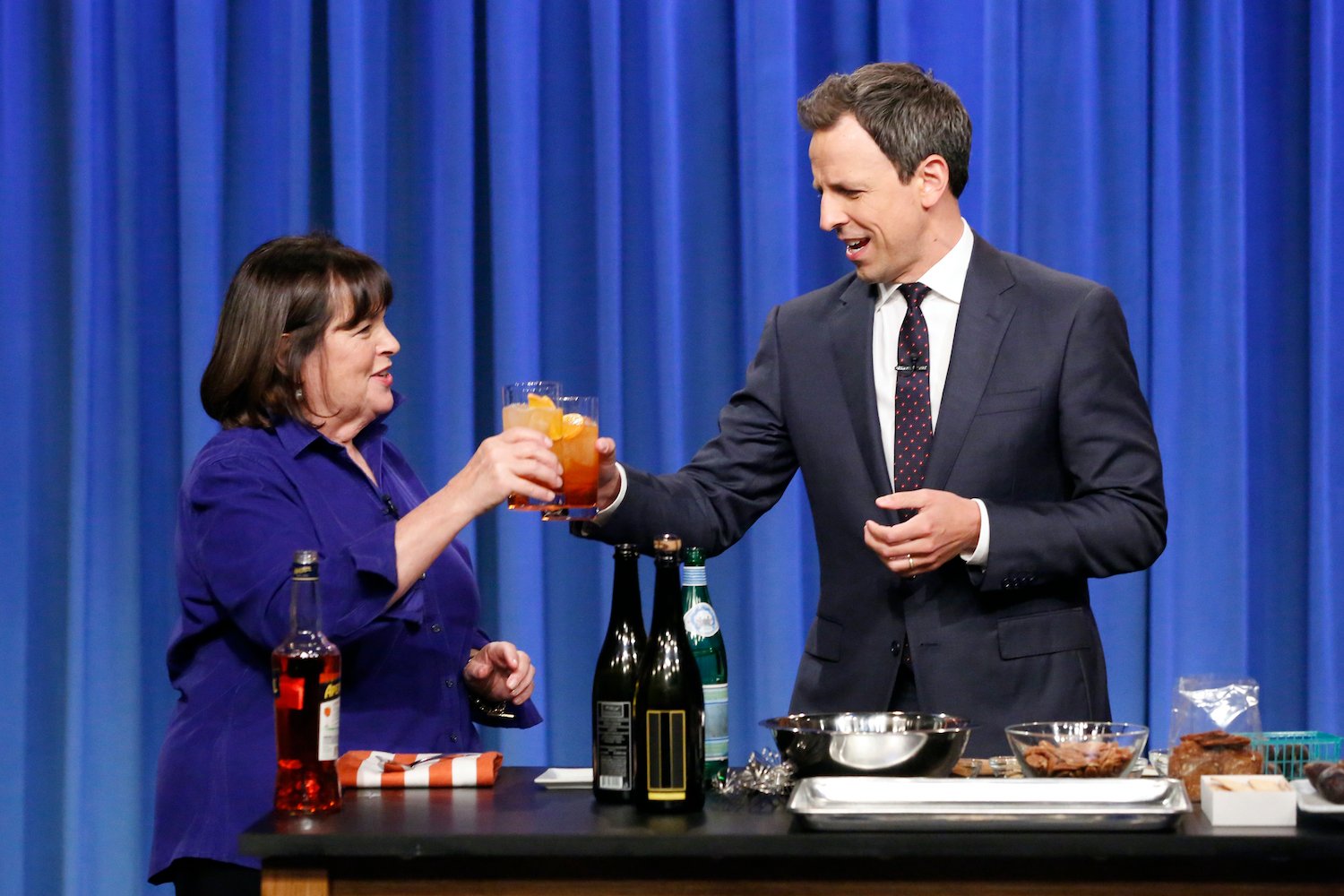 Ina Garten shares 1 easy trick for entertaining
Garten has hosted many successful dinner parties so she knows her way around planning and cooking for her guests. Among her tips for entertaining is one thing that she says she never does when she has guests over for a party — she doesn't serve a first course.
This allows her to simplify the menu and focus on making a really wonderful main course and dessert.
Garten revealed the dinner party tip while chatting with BookSense when she was promoting her book Barefoot Contessa Parties.
"I do everything possible to make things easy," she said about hosting a party. "First, when people arrive there's a table set up with fixings for drinks so people can help themselves. I serve very simple nibbles like roasted cashews and good olives — nothing wrapped in phyllo."
"I never serve a first course, just a delicious dinner and dessert," Garten continued. "And finally, I try to assemble as much of the meal as possible — maybe a peach, a sweet dessert wine, and a macaroon from a bakery for dessert."
Ina Garten uses store-bought appetizers to make things super simple
The Barefoot Contessa star doesn't spend any of her time creating elaborate appetizers, but if she plans to give her guests something small to snack on, she turns to some easy store-bought options.
Garten shared her snack philosophy on the Barefoot Contessa website when asked if she serves appetizers with cocktails. She said a small appetizer is nice, but don't overthink it.
"I think it's nice to serve a little something so people don't get 'toasted' during the cocktail hour," she explained. "But it doesn't have to be anything complicated — I usually serve something simple like salted cashews, olives, or good potato chips."
Garten gives her easy snacks a bit of flair
In a 2018 Instagram post, Garten explained that she likes to serve her easy appetizers in pretty bowls. "When I have friends for dinner, the last thing I want to do is spend a lot of time making fussy hors d'oeuvres," Garten explained in the video.
"So I choose simple, no cook things that I can serve with drinks," she shared, adding, "You know, store-bought is just fine."
Garten does give the snacks a little presentation but still keeps it simple. "I present them in a really pretty silver bowl so it looks special," Garten shared. Her snacks include potato chips and salted cashews that she adds "a little sea salt" to for more flavor. Her third bowl contains heirloom cherry tomatoes.
"So choose delicious things you can serve as is, present them in really pretty silver bowls and everybody's going to have a really good time," she added. "Including you."