'Barefoot Contessa' Ina Garten Never Expected the Reaction to Her Quarantine Viral Video
No stranger to being the talk of the internet, the Barefoot Contessa herself, Ina Garten, went viral near the start of quarantine for a video in which she made a cocktail. She seemingly used large measurements and a big cup, which delighted many. Garten talked about going viral and what she's been cooking lately in a recent interview.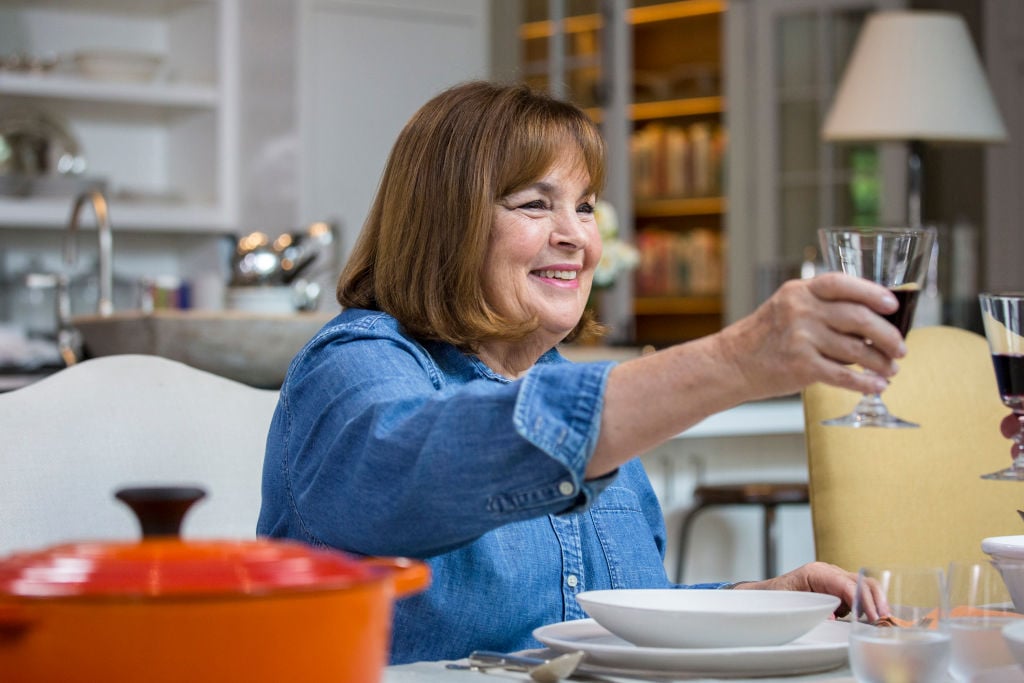 Ina Garten's video went viral in April
According to Garten, the whole video started off as an April Fools' Day joke. However, she didn't think folks would be in the mood for the holiday this year due to the fact most people are in quarantine because of the coronavirus (COVID-19) pandemic.
RELATED: Ina Garten Is a Big Fan of Jennifer Garner's 'Pretend Cooking Show' and Thinks She's 'Really Special'
"So I just thought, well I'll just do a fun video about making cosmos, having no idea what would happen. It was on every news feed. Stephen Colbert wanted to have cocktails with me. PBS NewsHour wanted to talk about it. It was crazy! But I think it just struck a nerve — everybody's home, they're kind of anxious, and here I am just having a hoot making cosmos in a silly glass."
Many people loved the video on social media. One person said, "Starting an ongoing moodboard of things that have the same very specific and very powerful energy as this video of Ina Garten making a single, perfect cosmopolitan."
"This is Corona quarantine content I've needed for over 18 days," added someone else.
Here's what she says about cooking during quarantine
If you need some ideas for food to whip up during the pandemic, Garten already has some suggestions for you! Now more than ever, people are looking for meals to cook now that we have more time on our hands and most restaurants are not open.
Garten has been posting meals on social media that were easy to fix. It began when she posted an overnight belgian waffle. During her interview with Entertainment Weekly, the was cooking homemade applesauce.
She explained to the publication, "I know there are a lot of people that don't cook all the time and all of a sudden they're trying to figure out what to buy and how to get food and how to cook it, and I just posted randomly a picture of my pantry and asked, 'What's in your pantry?' And the response was just astonishing, I ended up answering a lot of people's questions…. It also gave me a really incredible purpose and order every day, to wake up in the morning and go, 'Okay, what am I going to cook today?'"
Aside from quarantine, Garten is looking ahead to the release of her upcoming cookbook, Modern Comfort Food, which will be released in October. But, has quarantine changed anything about her cooking?
"I'm so obsessed with using fresh ingredients and not cooking a lot with them, just letting them shine," she added. "But this has really taught me how to cook differently, and I keep saying it's gonna affect how I write recipes from now on. Like, I literally only have chicken stock, vodka, vanilla ice cream, and ice in my freezer. Ever," she says, laughing. "But this has really taught me that you can make really good food and freeze it — if you know how to do it right and if you know what kinds of things freeze…. So that's definitely already informing my next book after this one."