Barefoot Contessa Ina Garten's Oatmeal Chocolate Chunk Cookies Are Her 'All-Time Favorite'
Ina Garten has combined salty, sweet, and tart flavors in the perfect oatmeal chocolate chunk cookie recipe. The Barefoot Contessa star shared her tips for the best tasting cookies with a recipe that can be easily made in advance and baked later.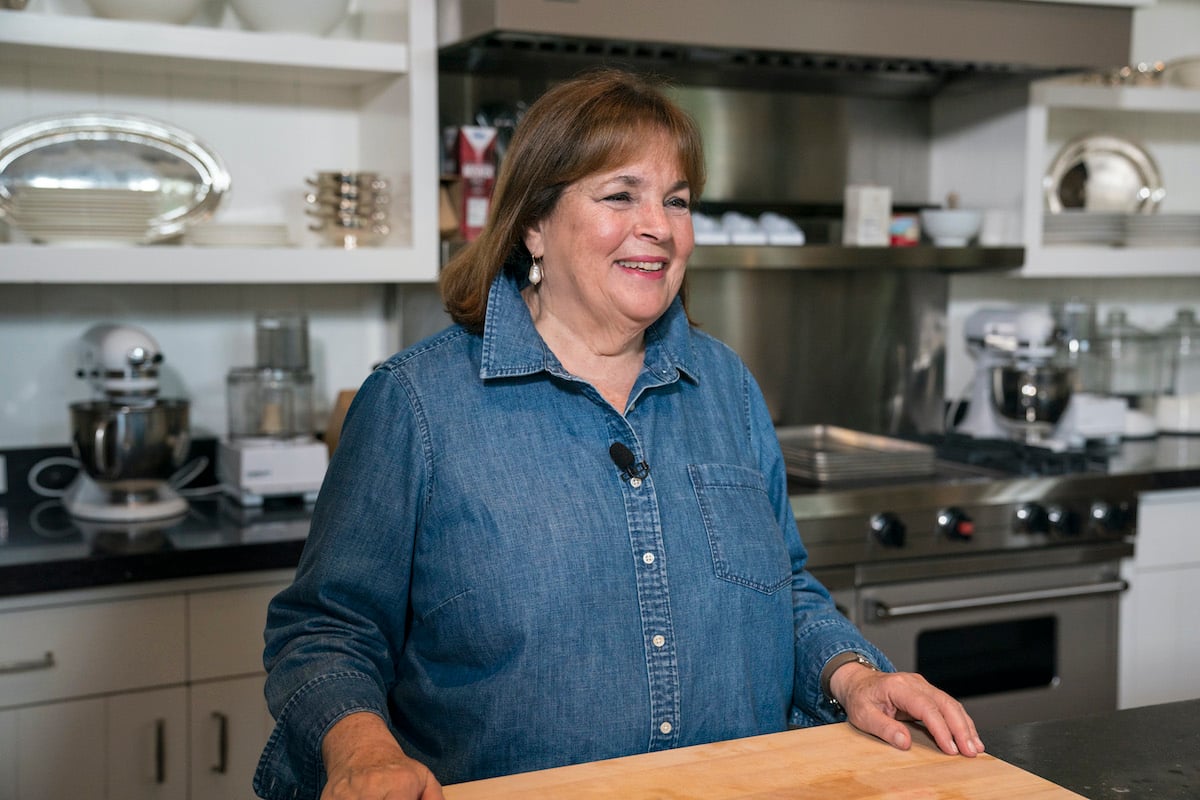 Ina Garten's cookies are a combination of great flavors
In her cookbook Make It Ahead, Garten shared how she adds a little extra something to her cookies "for tartness."
"Oatmeal cookies or chocolate chunk cookies — which would my friends like best? How about both together?," she explained. "Some dried cranberries for tartness and a sprinkle of sea salt make these my all-time favorite cookies."
Garten offered her tips for getting a thin or chewy cookie, since everyone's preferences are different. "If you prefer cookies thin and crisp, bake them straight from the mixing bowl," she noted. "If you prefer them chewy in the middle and crisp outside, chill the balls of dough."
Garten's cookies can be made in advance and refrigerated or frozen for future baking. Scoop the dough into balls and seal them in containers. The cookie dough can be refrigerated for up to a week or put in the freezer for up to 3 months. Defrost the cookies and bake before serving.
Ina Garten's salty oatmeal chocolate chunk cookies recipe is so easy to make
Garten demonstrated how to make her salty oatmeal chocolate chunk cookies recipe during an episode of Barefoot Contessa. She creamed together butter, sugar, and brown sugar then added eggs and vanilla. She sifted together flour, baking soda, salt, and old-fashioned oats and slowly added the dry ingredients while the mixer was running on low speed. Then she stirred in bittersweet chocolate and dried cranberries.
"There's salt in the cookies — kosher salt, which makes the ingredients like the chocolate and the oatmeal taste better," Garten explained. "But that little hit of fleur de sel at the end just really makes the cookies delicious."
She baked them in a 375 degree Fahrenheit oven for 10 – 12 minutes.
The full recipe is available on the Food Network website.
The 'Barefoot Contessa' star shared her pro-tips for perfect cookies
Garten shared her pro-tips for baking perfect cookies during an episode of Barefoot Contessa. "I noticed that when you're baking cookies that you'll put two cookie sheets in the oven at the same time and I was wondering if you had good luck with them coming out evenly?," a fan asked Garten.
The Barefoot Contessa star explained how to get the best results. "The ideal place to bake cookies in the oven is right in the center so the air can circulate really well," Garten explained. "About halfway through the cooking time, I'll rotate the pan because the back of the oven is very often hotter than the front and this way they'll cook evenly."
She also shared an easy tip about rotating the pans. "If you're cooking more than one pan of cookies — and I do it a lot — I'll adjust the racks so they're really evenly spaced in the oven," she noted. "And don't overcrowd it. You want to be sure that the heat can circulate."
Garten continued, "And then I'll not only rotate the pans from front to back, but I'll switch the top one and the bottom one and that way you'll get evenly baked cookies every time."
RELATED: 'Barefoot Contessa': Ina Garten's Favorite Bar Cookies Are a Perfect Make-Ahead Dessert for a Picnic or Party