'Barefoot Contessa' Ina Garten on What Cooking Is Really About
Ina Garten is known for her simple, hearty meals. Home cooks look to her for tips on making quick meals that feed a crowd. The Barefoot Contessa star once revealed what cooking really means to her.
Ina Garten likes to make simple meals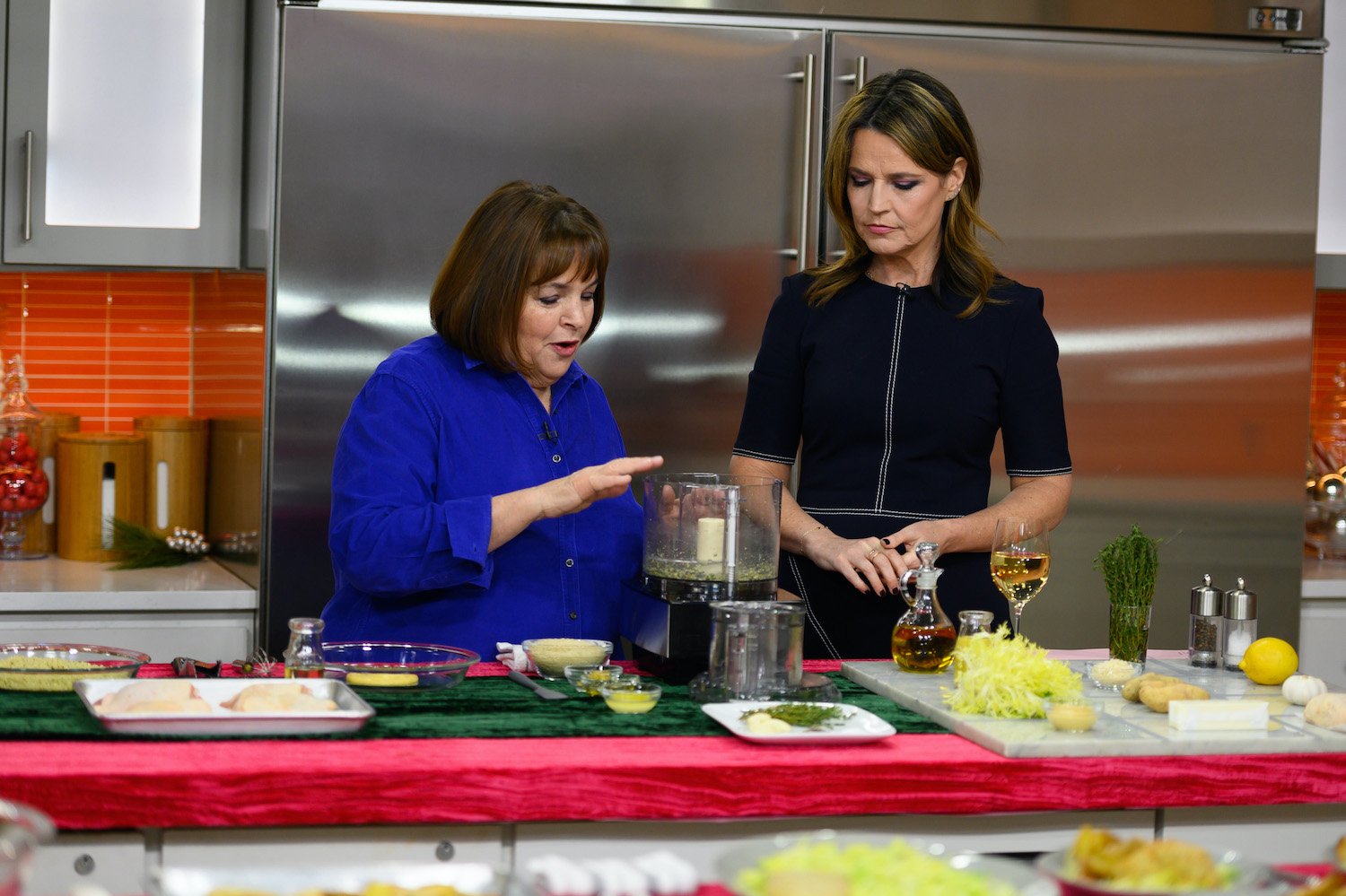 One thing many home cooks like about Garten are her simple recipes. During an interview with PBS, she said she aims to create delicious recipes that are easy to make. She understands what it's like to be a home cook who is still learning. Garten learned much of what she knows today from cookbooks. She says she relied heavily on The New York Times cookbook when she first married her husband, Jeffrey. She also used Julia Child's cookbooks.
"I think that I had a very clear vision when I started writing cookbooks what I wanted it to be," says Garten in her PBS interview. "That you would open the book, that you would look at the photograph, and go, 'That looks delicious,' and then you would look at the recipe and say, 'I can actually make that, and I can make it with ingredients I can find at the grocery store.'"
What cooking is really about for Ina Garten
During a promotional video for her book, Cooking for Jeffrey, Garten talks about what makes cooking great for her. She says cooking isn't just about getting a hot meal on the table. For her, it's really about being with others and building community.
"The thing I like most about cooking is actually that when you cook, everybody shows up," says Garten. It's not really the cooking part; it's the community part. One of the things I think people get really worked up about is doing a meal that impresses everybody. What I try and do is something where you can buy really simple ingredients, cook something really simple, and everybody loves it."
Ina Garten doesn't think she's 'that good' a cook
Fans enjoy Garten's cooking, and regularly tune into her show to get the latest tips. However, the Barefoot Contessa star doesn't think she's the best cook. According to her, she just puts a great deal of effort into her recipes. "I'm actually not that good a cook," Garten told The Cut. "I just work really hard at it."
Garten says her mother didn't allow her in the kitchen when she was a child. Her mother wanted her to focus on her real job—studying. Instead, Garten's mother cooked all the meals. Garten eventually made her way into the kitchen. She then became a best-selling cookbook author. Despite being discouraged from staying in the kitchen, Garten eventually became one of the most popular Food Network chefs.
After working for almost 18 years at her Hamptons, New York shop, Barefoot Contessa, Garten released her first cookbook, The Barefoot Contessa Cookbook. "Just out of sheer desperation, I thought, OK, everybody wants me to write a cookbook, I'll write a book," says Garten in her interview with The Cut. "And while I'm doing that, I'll figure out what I'm going to do next." After writing another cookbook, Garten's next step was her cooking show, Barefoot Contessa.
Follow Sheiresa Ngo on Twitter.