'Barefoot Contessa' Ina Garten Only Uses 1 Brand of Store-Bought Pasta Sauce
'The Barefoot Contessa' Ina Garten only believes 'store-bought is just fine' during certain occasions, including her favorite pasta sauce.
Food Network show host Ina Garten is known for her incredible kitchen skills. Barefoot Contessa, as she's known, has close to a dozen best-selling cookbooks ranging from basic recipes to more complex creations. Garten's fans adore her direct approach to cooking that's fun to emulate at home.
But in the past, the 72-year-old foodie has been criticized for using some questionable ingredients. Medical experts took issue with some of Garten's high fat, high calorie, high cholesterol creations. And her fans sometimes mock the author's fancy ingredient choices.
She may prefer grating her own cheese. However, there is at least one store-bought brand Barefoot Contessa approves of.
Ina Garten transitioned from the White House to the Food Network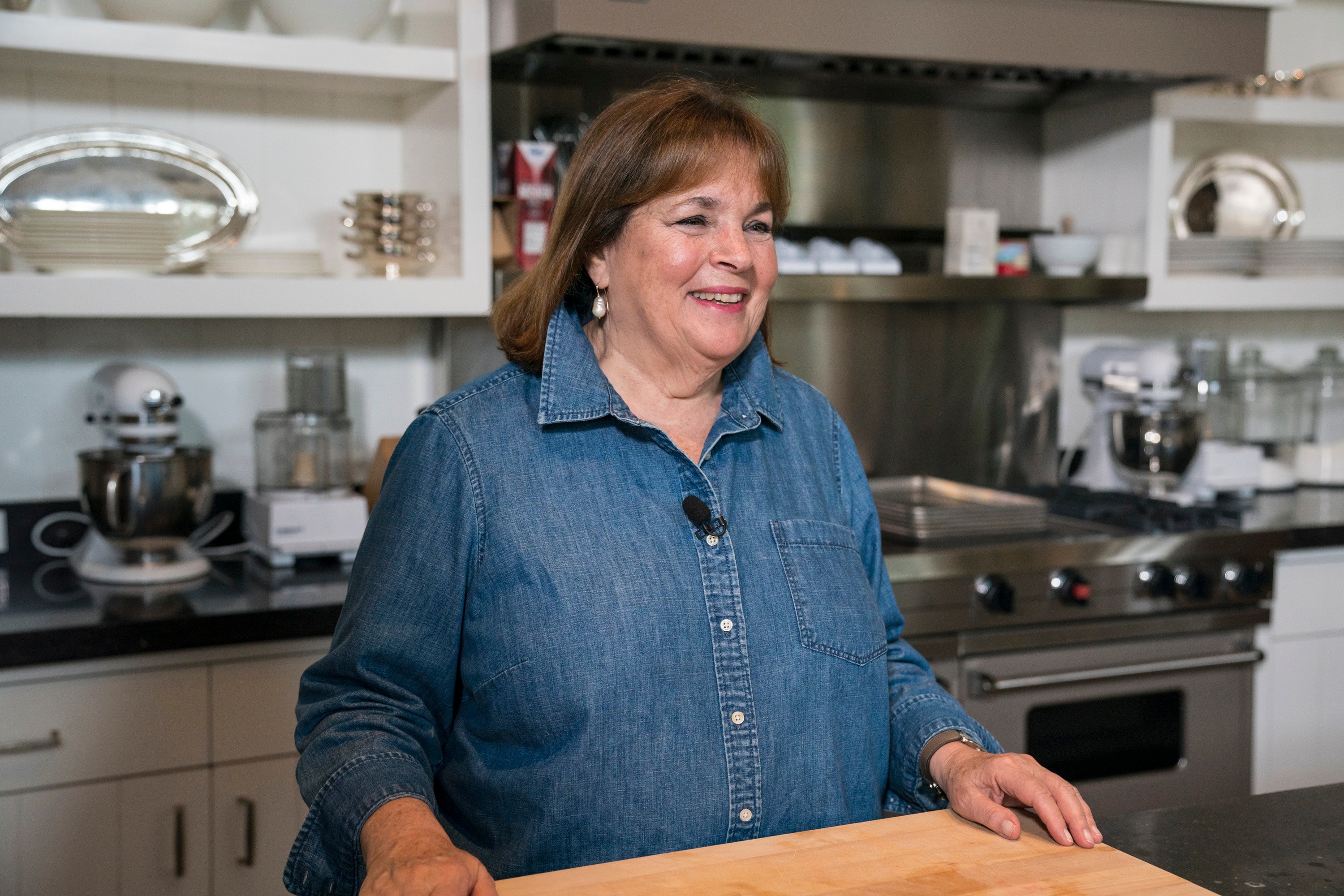 Garten, who was born in Brooklyn, showed an early interest in cooking and culinary arts. However, her mother encouraged her to focus on school instead of pursuing her passion. Garten studied hard and eventually earned a position working in the White House as a budget analyst during the Ford and Carter administrations.
Then Barefoot Contessa left her career to chase her dream. She quit her prestigious government job in 1978 to purchase a tiny specialty food store in the Hamptons called Barefoot Contessa. She grew the business, sold it, and then began writing cookbooks and doing guest appearances on some mainstream cooking shows.
Eventually, Food Network offered Garten her own series that remains popular today.
The 'Barefoot Contessa' favors upscale ingredients
One thing that sets Garten's recipes apart is the quality of ingredients she uses while preparing them. She's well known for recommending Nielson-Massey Madagascar Bourbon pure vanilla, which goes for a pricey $7 per ounce, PureWow reported. The cookbook author also recommends "good" olive oil, salt, and a plethora of other expensive items for any home chef.
There are so many memes out there mocking Garten's insistence on the best, which include her tendency to say, "store-bought is just fine" as a concession to her audience. But when it comes to tomato sauce, Garten really means it.
She's happy with Rao's Marinara Sauce
Many of Garten's food shopping suggestions are expensive, difficult to find, or time-consuming to make. However, her favorite pasta sauce brand is easy because it comes in a jar.
"I think you can spend the entire day making good marinara sauce, or you can buy Rao's Marinara sauce, which I think is just fantastic," the Barefoot Contessa told Bon Appetit. "It's great for lasagna. It's great for pasta. It's great for putting together a really fast dinner."
The brand is available on Amazon or can be found at warehouse clubs such as Costco, or at other specialty stores. At $8-$12 per jar it's a little pricier than some other tomato sauce brands. But for the convenience factor, it's worth it.
Other brands Garten recommends
Besides tomato sauce and vanilla, the Barefoot Contessa shared a few other suggestions for stocking up on pantry staples. She's partial to Grey Poupon Dijon mustard and Maille Whole Grain mustard. She also likes Lindt bittersweet chocolate bars, Diamond Crystal Kosher Salt, and Olio Santo olive oil.
Cooking like Barefoot Contessa doesn't have to be expensive. Especially if your local Costco carries Rao's.