Barefoot Contessa Ina Garten's Parmesan Roasted Cauliflower Recipe Is an Easy Side Dish
Ina Garten confessed that she wasn't always a cauliflower fan but one cooking technique changed her mind. The Barefoot Contessa star shared the easy roasting method she uses for delicious and flavorful cauliflower.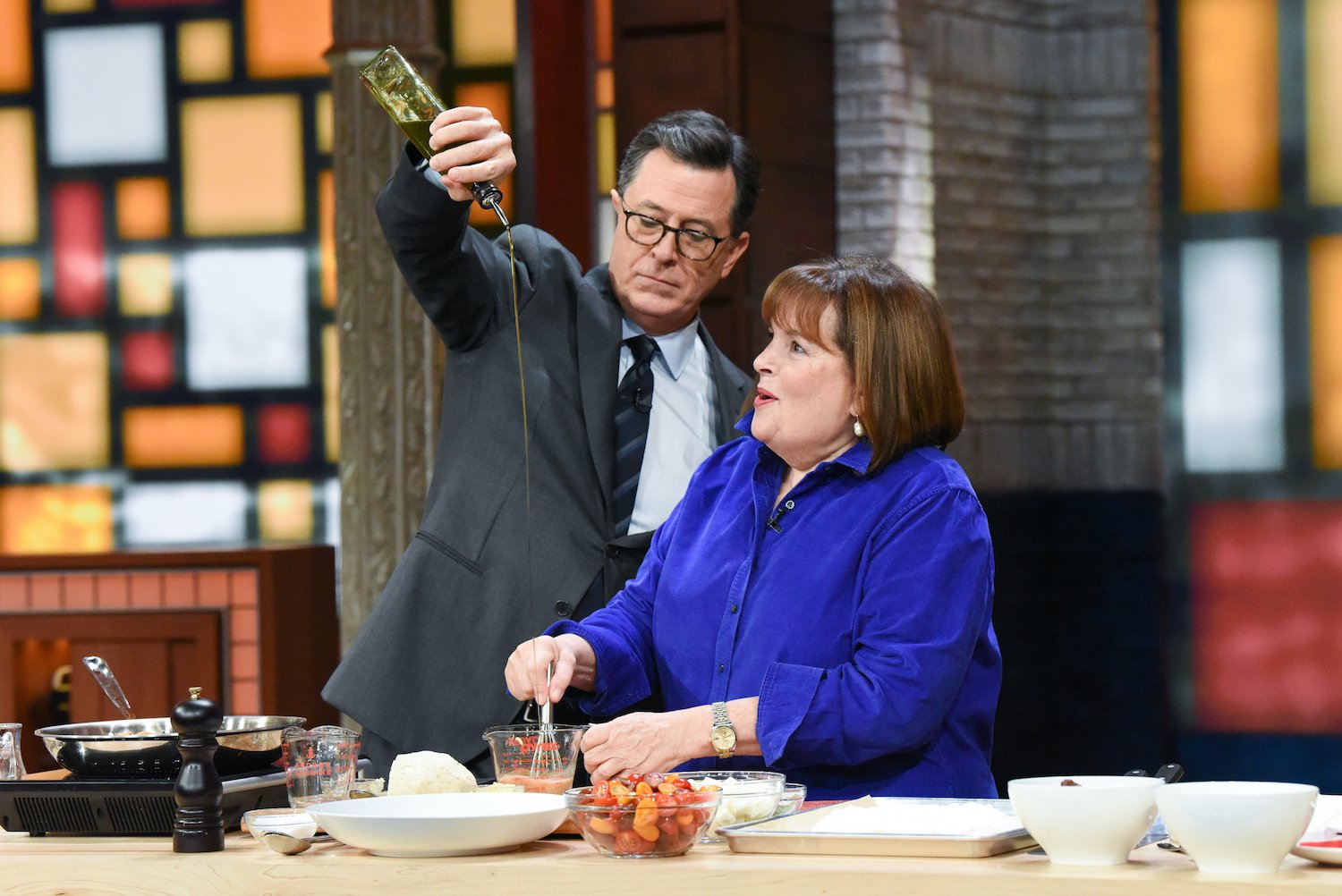 Ina Garten shared how she cuts cauliflower without a mess
Garten demonstrated how to make the easy cauliflower recipe on an episode of Barefoot Contessa. But first, she had a confession. "I have to admit I didn't always love cauliflower," she said while cutting the vegetable. "But then I discovered roasting it — changed my mind completely. And then, I started roasting it with parmesan and gruyere cheese. That made it even better."
Garten shared her easy technique for cutting cauliflower, which can be confusing since it's hard to know which way to approach the task.
"So I have this section on my website called 'Ask Ina' and people send in the most interesting questions," she shared. "And recently somebody said, 'How do you cut a cauliflower so it doesn't get all over the  kitchen?' And I thought, 'Why does the cauliflower get all over the kitchen?' And I realized what they were doing is, they were cutting it through the top."
She demonstrated how, when cutting it that way, "you get cauliflower all over your kitchen and it's a mess."
Her solution was simple. "But this what you want to do. You take the cauliflower, cut off the bottom because you don't want the green parts, and then instead of cutting it through the top what you do is cut it through the bottom," she said. "Take out the core with a small knife. And then instead of cutting it through the top what I do is I cut it through the stem and then just pull it apart and then you don't have cauliflower all over the kitchen."
Her parmesan roasted cauliflower recipe is so easy
Once she had the cauliflower trimmed into small florets, Garten's roasted vegetable recipe took no time to prep. She scattered the cauliflower on a sheet pan, then drizzled the florets with olive oil "because I want it to brown really well," she explained.
Garten added "lots of salt" and pepper then tossed everything together with her hands.
She cooked the cauliflower at 350 degrees Fahrenheit for 30 minutes tossing the vegetables midway through cooking to ensure they browned evenly.
The Barefoot Contessa star finished the recipe with some delicious flavor. "So I have two kinds of cheese I'm going to put on it," she explained. "Cheese makes everything taste better, right?"
She sprinkled gruyere and parmesan cheeses over the top then placed the pan in the oven for another two minutes, "just until the cheese melts."
Garten said roasting vegetables makes them perfect
Garten loves roasting vegetables for the best flavor. "Now I think we all remember our grandmothers cooking vegetables until they were soft and mushy," she shared. "And then we started blanching them so they were a little crisp. But I have to say, once you go to roasting vegetables, you never go back again."
She continued, "Put something in the oven, set a timer, forget about it, and you have the most delicious vegetables you can possibly imagine. Like roasted cauliflower with chopped parsley, parmesan, and gruyere," she said before taking a bite.
The full recipe is available on the Food Network website.