'Barefoot Contessa': Ina Garten's Quick and Easy Pasta Recipe Is the Perfect Weeknight Dinner
Ina Garten has taken a classic Italian recipe and made it an easy weeknight meal that can be ready in under 30 minutes. Garten explains how to make pasta bolognese when you're short on time, with all the flavorful ingredients you'd expect in the sauce but much quicker than simmering it for hours.
Finding an easy dinner you can quickly pull together for a weeknight meal can be challenging, but Ina Garten has the perfect pasta recipe that comes together in under 30 minutes. It's a quick twist on a pasta Bolognese, which is typically a time-consuming recipe.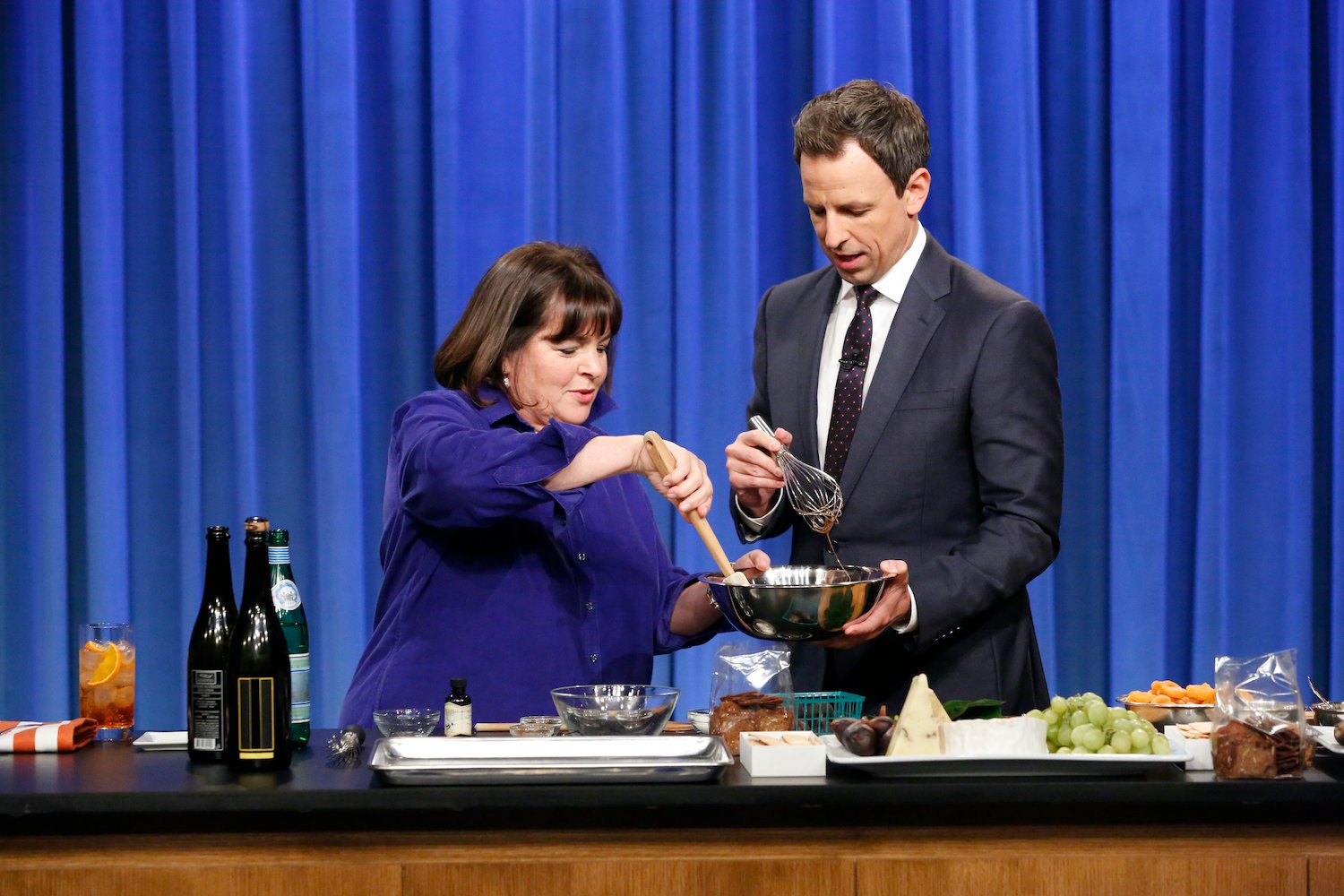 Ina Garten's easy pasta recipe is a quick and delicious dinner
Garten shared her recipe in a 2020 Instagram post, showing off the gorgeous (and easy!) pasta dish with a caption that read: "Weeknight Bolognese! You probably have the ingredients in your pantry and fridge. You can use any ground meat — turkey, chicken, or pork. You can even sauté mushrooms instead of beef and make a delicious vegetarian dinner!"
During a demonstration of her pasta Bolognese recipe on the Barefoot Contessa cooking show, Garten explained how preparing the traditional version isn't that quick. "Pasta Bolognese has to be one of the most popular Italian dishes but, sadly, it takes forever to make," she explained. "I've come up with a really easy version that you can actually make for a weeknight meal."
How to make the Barefoot Contessa star's weeknight Bolognese recipe
Garten started by browning ground sirloin, adding garlic, oregano, hot pepper flakes, dry red wine, crushed tomatoes, tomato paste, salt, and pepper.
"This is going to cook for about 10 minutes," she explained. "Bring it to a boil, let it simmer away on top of the stove, and let all those flavors cook together."
When the sauce finished simmering, Garten added nutmeg, basil, heavy cream, and wine, simmering it for another 8 to 10 minutes.
The Barefoot Contessa star added a bit of extra flavor at the end. "Right at the end, I throw a little bit of red wine into the Bolognese before I serve it," she explained. "There's something about that wine that gives it incredible flavor."
While the sauce simmered, she cooked the pasta in boiling water, according to the box's directions. Garten used orecchiette pasta for its sauce-grabbing shape. "The sauce just gets caught in all those little shells," she explained while tossing the sauce with the pasta, fresh basil, and parmesan cheese.
She served the pasta with an extra sprinkle of parmesan cheese.
You can find the full recipe on the Food Network website.
Ina Garten loves pasta Bolognese
Garten once declared her love for pasta Bolognese on an episode of The Best Thing I Ever Ate, noting that she gets the dish at the Vine Street Café in Shelter Island on Long Island.
"I've never been disappointed," she explained. "It's got a really rich, full bodied sauce… it's really extraordinary."
The chef and owner explained how the sauce is made with tomatoes and a meat sauce "that's been cooking for hours." The dish has parsley, Parmigiano-Reggiano, and tomatoes.
Garten explained how flavorful this dish is. "I usually find pasta dishes just don't have that much flavor and this was just incredibly satisfying, incredibly warm," she noted. "It's real comfort food — it's just earthy and it's filled with flavor."
The Food Network star called her love for the restaurant's pasta dish "a problem," however. Since the pasta Bolognese is the only thing she ever orders there, she never gets to try any of the other menu items!