Barefoot Contessa Ina Garten's Quick Appetizer Takes Less Than 10 Minutes and Is Always a Crowd-Pleaser
Ina Garten has a simple appetizer recipe that's ready in under 10 minutes and is always a hit. Garten's recipe for baked fontina is as easy as combining cheese and a handful of ingredients, placing it under a broiler to melt it, and serving it in the cast iron skillet it's baked in.
Ina Garten doesn't believe a lot of time should be wasted on making appetizers. Her easy baked cheese appetizer can be prepped and cooked in under 10 minutes and guests will always go crazy for it.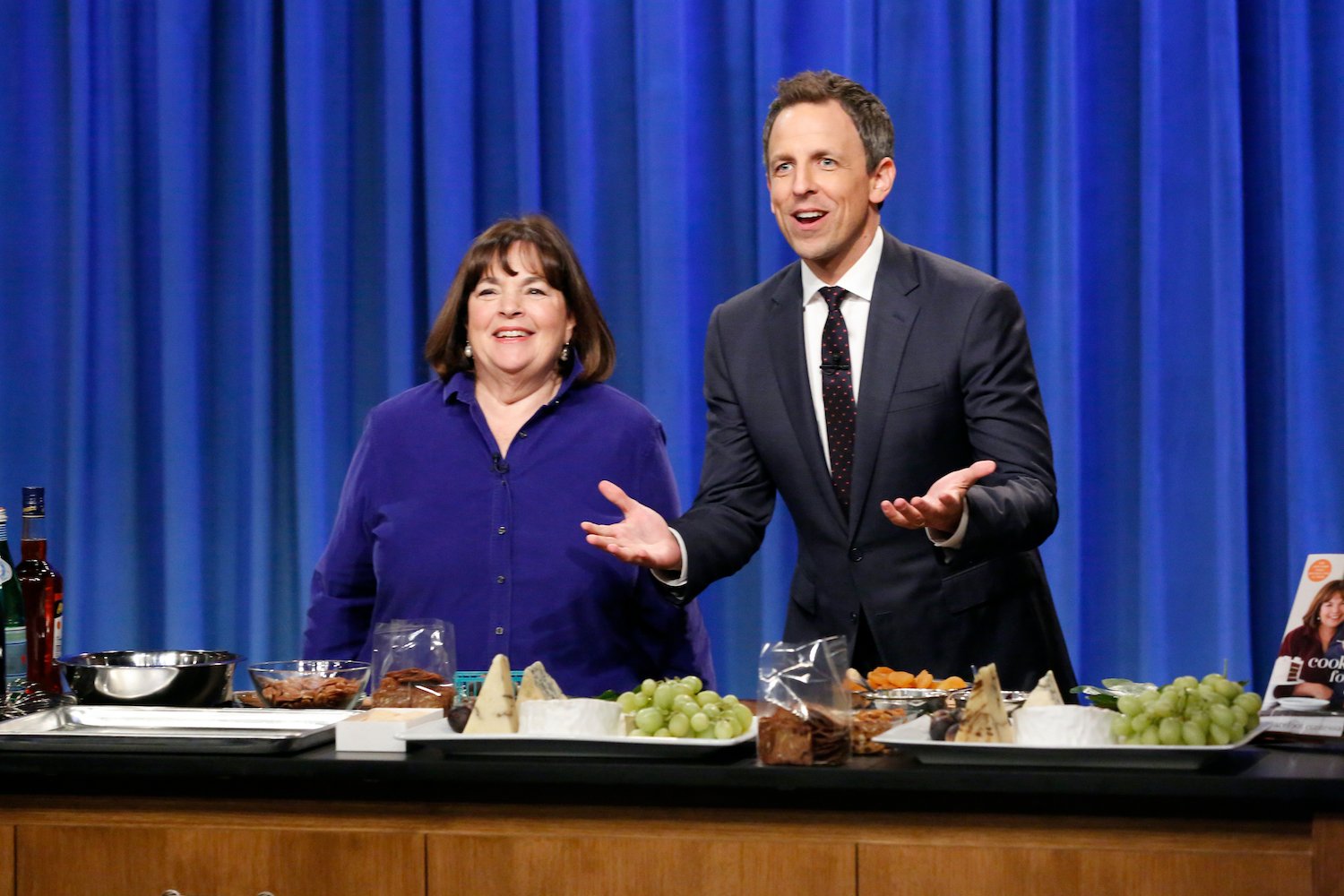 Ina Garten doesn't spend a lot of time on fussy appetizers
Garten prefers to spend very little time on appetizers since she doesn't feel it's the most important part of a meal. In a 2018 Instagram post, she showed some super simple no-cook ideas for pre-dinner snacks and they were anything but fancy.
The caption noted, "Once in a while, I make something simple to serve with drinks, like figs wrapped in prosciutto, but mostly, I like to find delicious little appetizers that need no cooking at all."
"When I have friends over for dinner, the last thing I want to do is spend a lot of time making fussy hors d'oeuvres," Garten explained in the video.
Her ideas couldn't be easier. "I choose simple, no cook things that I can serve with drinks," she explained. "You know, store-bought is just fine."
Garten elevated the store-bought goodies just a bit in the way she presents them, which is so Barefoot Contessa. "I present them in a really pretty silver bowl so it looks special," Garten noted.
She serves three bowls with easy finger foods: potato chips, salted cashews with "a little sea salt" to add more flavor, and heirloom cherry tomatoes.
"So choose delicious things that you can serve as is, present them in really pretty silver bowls and everybody's going to have a really good time," she added. "Including you."
Ina Garten's baked fontina recipe is an easy cheese dip
If she does choose to bake an appetizer, Garten's baked fontina recipe is a great go-to because there's no fuss involved.
"My Baked Fontina recipe has become a Super Bowl tradition," she explained on her Barefoot Contessa website. "There's something about a big skillet of gooey, melted cheese — with plenty of crusty bread for dipping — that gets everyone on the same team. And the best part is, it takes less than 10 minutes to make, so you don't have to stand in the kitchen cooking while everyone is watching the game!"
To prepare the cheese dip, cut the fontina cheese into cubes and place them in a cast iron pan with a drizzle of olive oil, sliced garlic cloves, thyme, rosemary, salt, and pepper. Place the pan under a preheated broiler, on an oven rack placed 5 inches from the heat.
Broil for 6 minutes until the cheese melts and is brown and bubbling.
Serve the baked fontina with chunks of bread that guests can dip into the cheese.
Garten's fans call the appetizer a 'crowd-pleaser'
You can find the full baked fontina recipe on the Food Network website. It earns glowing reviews, with one commenter noting, "This is amazing — the flavors are just so good! I make it all the time and it's always a crowd-pleaser."
Another person raved, "This is the most fragrant and upscale gooey goodness baked cheese I have ever made. It is THE favorite among family and friends. A must-try. Thank you, Ina."