'Barefoot Contessa' Ina Garten Said Her Red Velvet Cupcakes Always Make Guests Happy
Ina Garten's red velvet cupcakes don't skimp on chocolate flavor and her cream cheese frosting perfectly complements the rich cake. The Barefoot Contessa star said this delicious dessert is always a crowd-pleaser.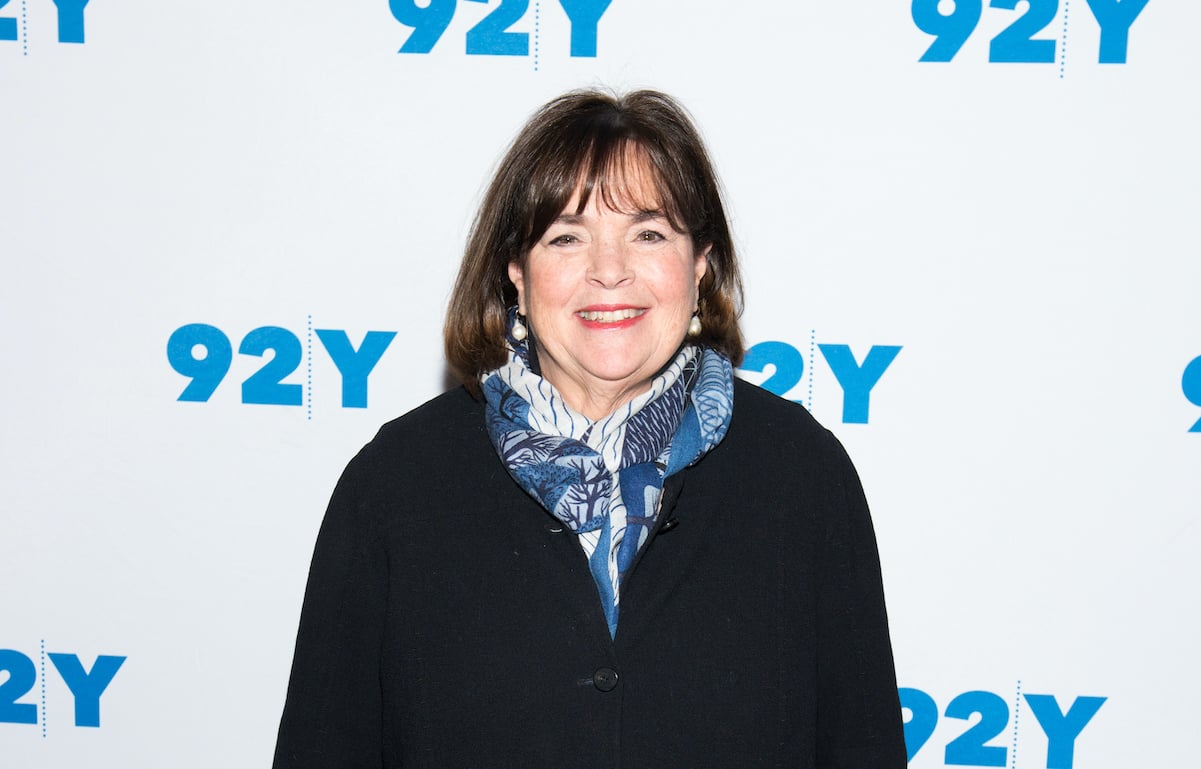 Ina Garten said her red velvet cupcakes makes guests smile
While demonstrating how to make her red velvet cupcakes recipe, Garten shared that it's one dessert that makes people happy.
"I secretly don't think most people remember what they had for dinner but they always remember dessert," she said. "Whether I'm having a small group or a big crowd, if I want to make them smile, red velvet cupcakes do exactly what I need."
Garten begins by creaming together the butter and sugar in a stand mixer "until it's light and fluffy" before adding the eggs, one at a time. The Barefoot Contessa star recommends adding the dry ingredients and the wet ingredients alternately to the batter.
While sifting the dry ingredients together, she explains how the cocoa powder "is what gives the cupcakes their deep chocolate flavor."
For the wet ingredients, she combines buttermilk, which "makes the cake really moist," liquid red food coloring, vanilla extract, and vinegar in a measuring cup. "The acidity of the vinegar reacts with the alkaline of the baking soda and it makes a really light cake," she explains.
After combining everything, she notes, "Wait 'til you see this, it's crazy."
Garten uses white paper liners so the cupcakes won't stick to the pan and scoops the batter into the cups. She bakes the cupcakes in a 350 degree Fahrenheit oven for 25 to 30 minutes until a toothpick comes out clean.
RELATED: Barefoot Contessa Ina Garten's Flourless Chocolate Cake Is a Fudgy Treat With a Delicious Secret Ingredient
Ina Garten's cream cheese frosting is perfect for red velvet cupcakes
Once the red velvet cupcakes cool, they can be frosted — and Garten uses a traditional cream cheese frosting.
Her classic frosting recipe combines cream cheese, butter, vanilla, and confectioners' sugar. She recommends using room temperature cream cheese and butter for a smooth frosting.
Garten doesn't get too fussy about frosting the cupcakes, using a knife to spread the icing over the top of each. "I kind of like that these have a very earthy look about them so I think they should be iced all the way to the edge and then give it a big swirl on the top," she notes.
You can get the full recipe on the Food Network website.
Ina Garten shared her tip for perfect cupcakes every time
Garten uses an ice cream scoop so she can make each cupcake the same size, but not all ice cream scoops are equal.
A fan submitted a question on the 'Ask Ina' portion of the Barefoot Contessa website asking for Garten's advice. "My question is about ice cream scoops," they wrote. "I'm not a great baker and my cookies are different sizes; my cupcakes and muffins are flat or way over the rim. I see that scoops are either numbered or marked by oz's and I have a collection that have no markings. What size is best and how do I tell what size my scoops are?"
Garten had the "scoop" on which sizes she uses when baking. "To make sure that my baked goods are uniform in size, I use a standard 2 1/4″ rounded scoop for muffins and cupcakes, and a standard 1 3/4″ rounded scoop for cookies," she explained. "I would recommend using a ruler to measure the diameter of your scoops."