'Barefoot Contessa' Ina Garten Revealed Why She Never Uses This 1 Common Ingredient
Barefoot Contessa Ina Garten said this ingredient tastes metallic, so she never uses it.
Barefoot Contessa Ina Garten has identified her favorite ingredients after extensively testing recipes for the best tasting outcome. Even the smallest ingredient is important to Garten, as she explained the differences in salt and why she never uses table salt.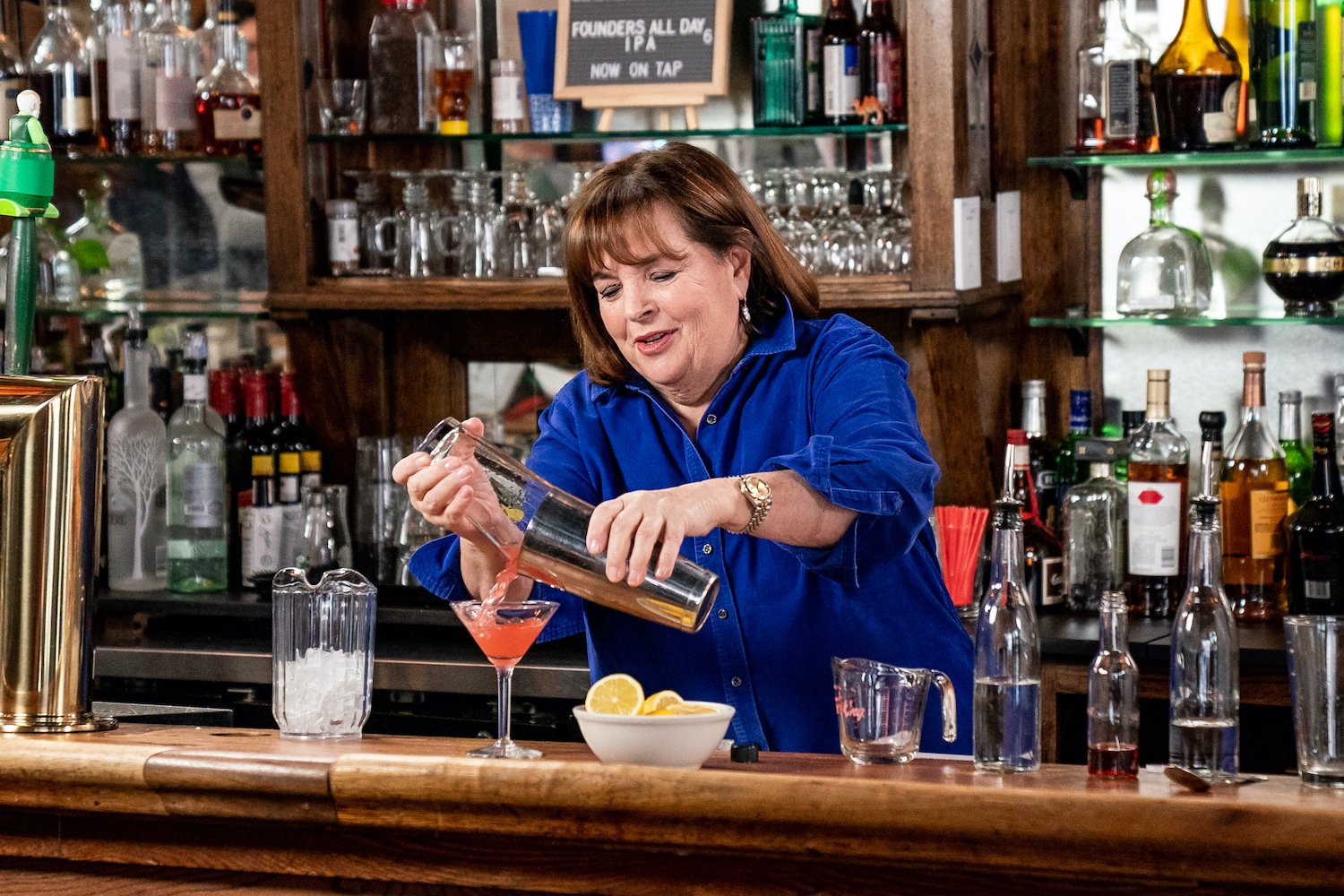 The Barefoot Contessa won't use this ingredient because it tastes 'metallic'
When a recipe calls for salt, Garten doesn't reach for the salt shaker but instead uses kosher salt — for a good reason. The Barefoot Contessa has found that the flavor of common table salt is "metallic" and can impact a dish's flavor negatively.
Garten explained more during her cooking show Barefoot Contessa: Cook Like a Pro (via FN Dish), saying that salt is "the single most important ingredient in cooking."
Iodized table salt, however, isn't a staple in Garten's recipes.
"It actually has chemicals in it to keep it free-flowing," she shared. "And it's really harsh." She explained that she prefers kosher salt because "it's softer and it's great for cooking and baking … I use it in recipes, and I also use it to sprinkle over at the end to make the flavors really pop."
Flaked sea salt is her go-to when she wants "to finish dishes where you want to see the salt." Garten pointed to recipes like zucchini sticks or salted-caramel brownies where the sprinkle gives "a little crunch when you eat it."
She prefers fleur de sel to top panna cotta or her salty oatmeal chocolate chunk cookies (recipe below).
In response to a fan's question about salt on the 'Ask Ina' section of the Barefoot Contessa website, Garten explained why table salt isn't her favorite. "I never use table salt because it has a metallic taste and tastes extremely salty," she explained. "All of my recipes are based on Diamond Crystal kosher salt (even using a different brand of kosher salt makes a difference!)."
"Sea salt is less salty than kosher, and fleur de sel is even milder — I often use it for finishing rather than cooking," she added.
Ina Garten's salty oatmeal chocolate chunk cookies recipe uses two types of salt
The Barefoot Contessa's salty oatmeal chocolate chunk cookies are the perfect mix of salty and sweet.
"There's salt in the cookies — kosher salt, which makes the ingredients like the chocolate and the oatmeal taste better," Garten explained. "But that little hit of fleur de sel at the end just really makes the cookies delicious."
Ingredients
1/2 pound (2 sticks) unsalted butter, at room temperature
3/4 cup light brown sugar, lightly packed
3/4 cup granulated sugar
2 teaspoons pure vanilla extract
2 extra-large eggs, at room temperature
1¾ cups all-purpose flour
1 teaspoon baking soda
1 teaspoon kosher salt
1¼ cups old-fashioned oats, such as Quaker
3/4 pound bittersweet chocolate, such as Lindt, chopped in chunks
3/4 cup dried cranberries
Fleur de sel
Preheat the oven to 375 degrees Fahrenheit.
Beat the butter, brown sugar, and sugar together at medium-high speed until light and fluffy, then switch to low speed and add the vanilla and eggs. Sift together the flour, baking soda, and salt, then mix in the oats. Slowly add the mixture to the butter-sugar, beating on low speed. Stir in the chocolate and cranberries. Place scoops of cooking dough onto sheet pans lined with parchment paper and sprinkle each cookie with fleur de sel. Bake for 10 to 12 minutes until browned.