Barefoot Contessa: Ina Garten Once Revealed What She Won't Be Doing on Air 'Anytime Soon'
Ina Garten learned how to cook using Julia Child's cookbooks and like the famed chef, the 'Barefoot Contessa' host has experienced a few kitchen fails with duck.
Ina Garten's cooking philosophy is all about entertaining made easy. The longtime host of Barefoot Contessa makes just about everything look effortless. She often says "How easy is that?" while putting together anything from a tablescape to an appetizer. But even for Garten, someone with decades of experience in the kitchen, there's one thing she's not eager to do on TV. 
Ina Garten doesn't want to carve a duck on TV 'anytime soon'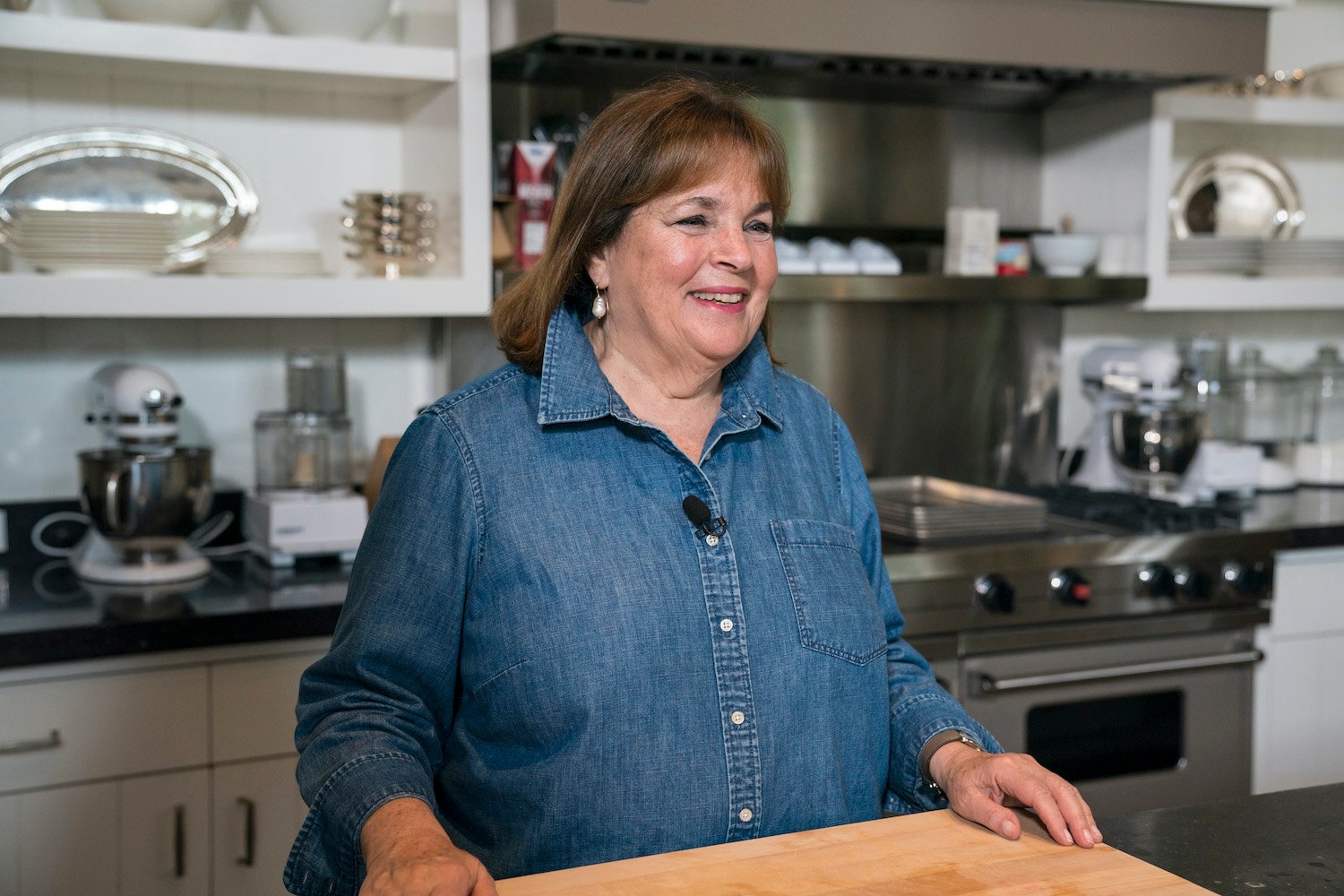 Forget seeing the Barefoot Contessa carve a duck on her Food Network show. The 73-year-old's already been there and done that and she doesn't want to do it again. 
Following the 2006 release of her cookbook, Barefoot Contessa at Home, Garten spoke with Food & Wine about her worst TV experiences. The best-selling cooking author recalled carving a duck on Barefoot Contessa.
Not something that resulted in a "How easy is that?" from Garten, she called it "hard" before confessing she might've messed up a few times during filming.
"I don't think I'll be carving a duck again anytime soon," she said. "It's hard. I had to do it for a show, and we may have carved a few ducks that day."
So don't expect the Barefoot Contessa to carve another duck on her cooking show. 
Ina Garten has a Roast Duck recipe
Even though the cookbook author's carved a duck on Barefoot Contessa that doesn't mean Garten doesn't have any duck recipes. In fact, she has two. But neither one requires having advanced carving skills.
First up, her Roast Duck recipe. Garten simmers the duck in a large pot with chicken stock before roasting it in the oven, according to Food Network.  
Ingredients for Garten's Roast Duck: 
2 (5 to 5 1/2 pounds each) ducks, innards and wing tips removed
6 quarts chicken broth
Kosher salt
1 teaspoon freshly ground black pepper
The Barefoot Contessa also has a Roast Duck Breast With Dried Cherries and Port recipe
Already made Garten's Roast Duck recipe? Try this one next. There are more ingredients — and more steps — but it's still considered an "easy" recipe on Food Network's website.
Originally featured in her Cook Like a Pro cookbook, this duck recipe of Garten's comes together in a skillet. She roasts the duck in a skillet while preparing a sauce on the stovetop. 
Ingredients for Garten's Roast Duck Breast with Dried Cherries and Port: 
2 (1-pound) or 4 (8-ounce) Moulard duck breasts
Kosher salt and freshly ground black pepper 
1 tablespoon canola oil 
2 tablespoons unsalted butter 
1/2 cup minced shallots (2 shallots) 
1 1/2 tablespoons good sherry wine vinegar 
3/4 cup ruby Port wine 
1/2 cup good chicken stock, preferably homemade 
1/2 cup dried cherries 
1/4 cup creme fraiche 
1 teaspoon grated orange zest 
1/4 cup freshly squeezed orange juice