Barefoot Contessa Ina Garten Reveals Her All-Time Favorite Summer Lunch
Ina Garten is celebrating the end of summer with her "all-time favorite summer lunch," sharing her recipes for a satisfying salad, a refreshing frozen pie, and a tasty cocktail. The Barefoot Contessa star's summer favorites are so easy to make and require very little cooking time.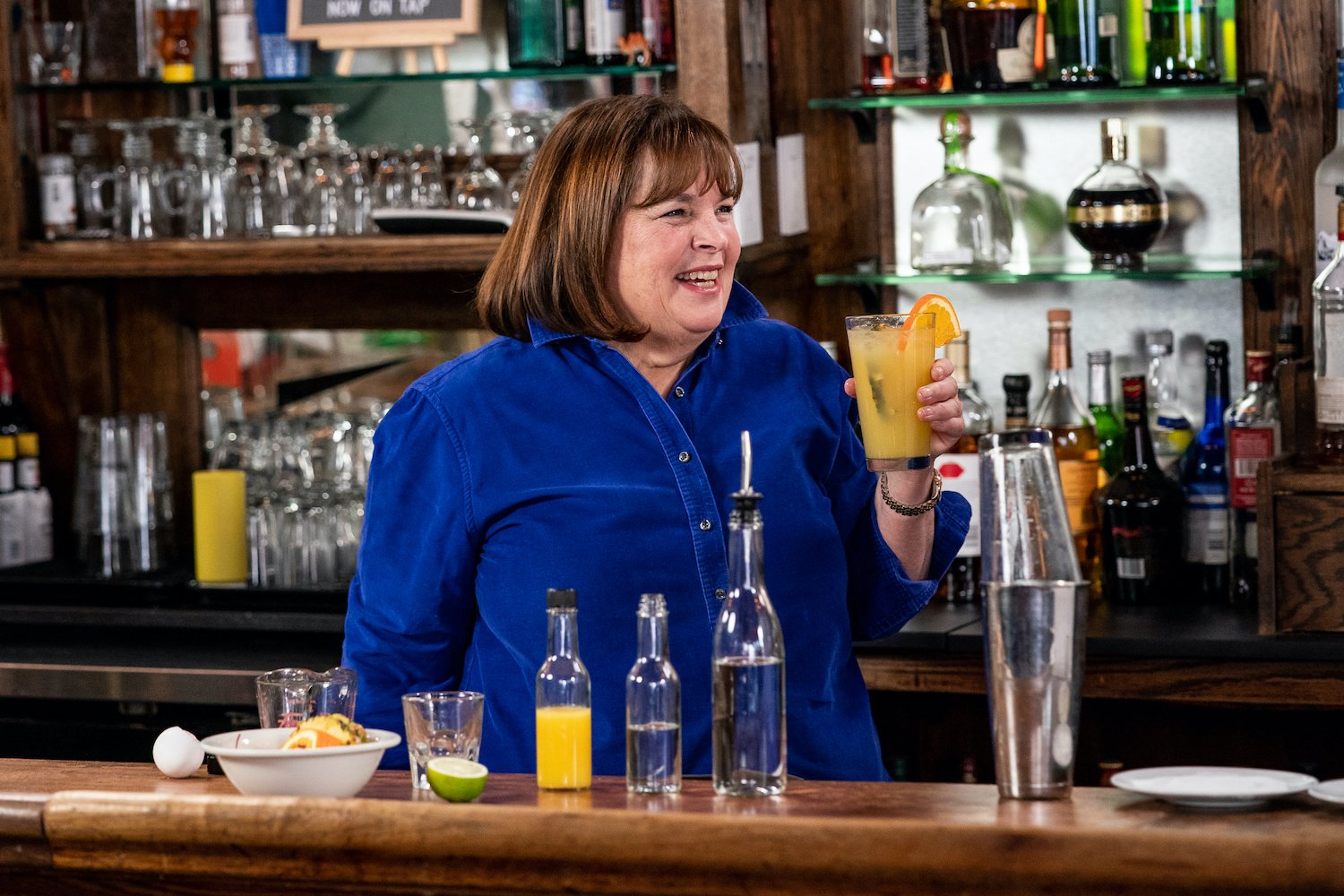 Ina Garten shared her all-time favorite lunch
On Aug. 27, Garten took to Instagram to share what she said is her favorite summer lunch and it's a lineup of delicious food that her fans appreciated.
"This weekend I'm making my all-time favorite summer lunch — lobster cobb salad and frozen key lime pie!," Garten noted in the caption. "They require almost no cooking and they're beyond delicious!"
She could have ended there and the lunch would be perfection, but Garten decided to add a beautiful cocktail that celebrates the summer season. "But in the waning days of summer, I decided to add a little taste of la dolce vita — a delicious Bellini to make lunch even more special," she explained. "These days we need to celebrate everything!! Link to the recipes in my profile. Have a wonderful weekend everyone!"
The 'Barefoot Contessa' star's lobster cobb salad recipe is an easy lunch
Garten's lobster cobb salad recipe is as easy as assembling salad components and topping it with a fresh homemade vinaigrette. She explained on her Barefoot Contessa website that this meal always leaves guests happy. "Lobster cobb salad is a Barefoot Contessa classic!  For a summer lunch, I make it with key lime pie for dessert and everyone goes home with a smile on their face!," she shared.
The vinaigrette is made with just a handful of ingredients and is full of bright flavor. Garten whisks together Dijon mustard, fresh squeezed lemon juice, olive oil, salt, and pepper.
Then she tosses diced avocados with lemon juice in a bowl to keep the avocado looking green and fresh. The Barefoot Contessa star puts diced cooked lobster meat and tomatoes in a bowl, seasons it with salt and pepper, then tosses everything with a bit of vinaigrette. She adds avocados, bacon, blue cheese, and arugula, then tosses everything together.
Garten pairs her favorite lunch with peach Bellinis, which are a snap to make. She puts peach nectar or juice in champagne glasses, filling about one-third of the glass, then tops it with Prosecco, and puts a wedge of peach in each drink.
The full recipe is available on the Barefoot Contessa website.
Ina Garten's key lime pie is 'the perfect make-ahead summer dessert'
Garten shared the process for making her key lime pie in a 2017 Instagram post. "Frozen key lime pie is the perfect make-ahead summer dessert!," she explained in the caption. "I like to make two at a time and store them in the freezer so I have dessert ready for last minute guests."
She also offered a pro-tip for decorating the pie. "If you don't feel comfortable piping, you can simply spread the whipped cream on top for a nice country look," she explained. "Just be sure you defrost the pie for 15 minutes before you serve it, so it's easy to slice."
During an episode of Barefoot Contessa, Garten shared that "frozen key lime pie is one of our all-time favorite summer desserts and what's wonderful is you don't even have to roll out the crust — you just pat it in."
She combined graham cracker crumbs with melted butter and sugar, then pressed it into a pie pan and baked it in a 350 degree Fahrenheit oven for 10 minutes.
Once cooled, she made the filling, whipping together egg yolks and sugar then adding sweetened condensed milk, lime juice, and lime zest. Then she poured the filling into the pie crust and put it in the freezer for several hours or overnight.
The full frozen key lime pie recipe is available on the Food Network website.