'Barefoot Contessa' Ina Garten Reveals Her Biggest Regret, and It Involves Her Husband
Food Network star and world-renowned chef Ina Garten enjoys more than just cooking. Married for over 50 years to husband Jeffrey, the culinary queen often sings her spouse's praises and is thoroughly relishing their relationship even after half a decade.
Though Garten doesn't seem to have many regrets in life, there is one she lists that has to do with Jeffrey.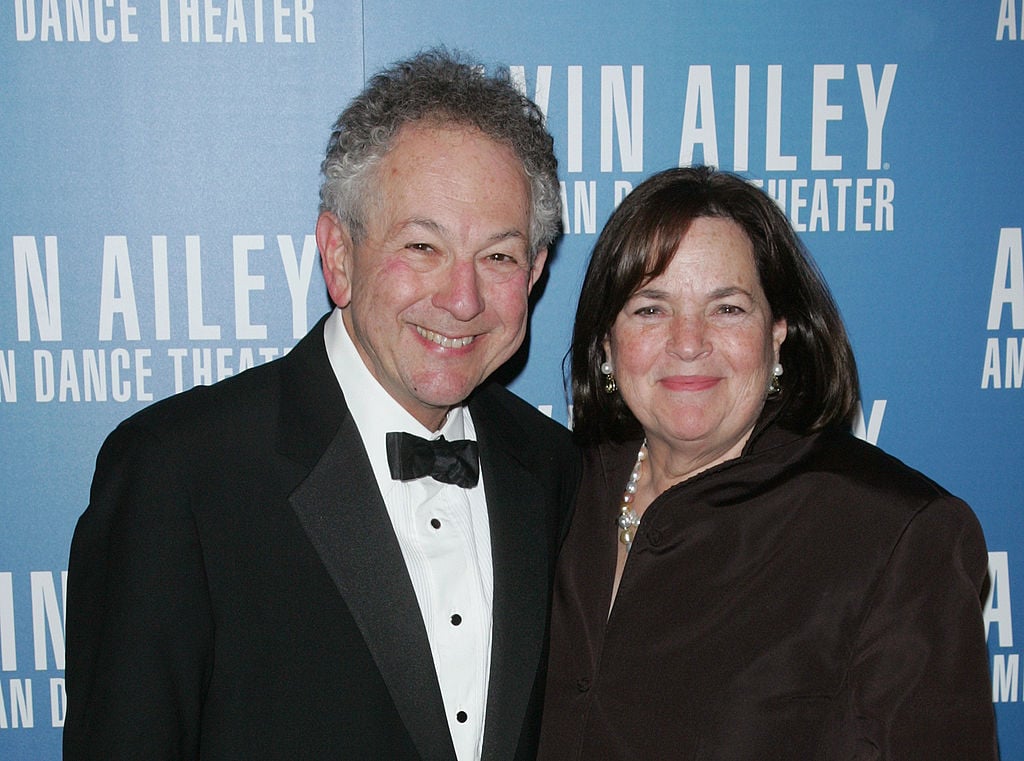 'Barefoot Contessa' celebrates golden anniversary for a full week
Rather than having one special date to celebrate 50 years of marriage, the couple declared a full "Anniversary Week" and had several days of living it up.
"Instead of celebrating our 50th Anniversary (yikes!) just on the day (this coming Saturday), Jeffrey and I decided to celebrate it all week long!" Garten posted on Instagram in December 2018. "So I'm starting with a photograph of Jeffrey and me leaving our wedding for our honeymoon, tennis racquets in hand. It's been an amazing 50 years!!! #loveofmylife"
During a visit on the Today Show, Garten described their special plans which involved some international travel. "He's going to take me to a very special restaurant, and then we're going to go to Paris," she said, according to Today.com. "I get the week off."
Ina Garten keeps it simple
For Garten, finding the right person isn't as difficult as people sometimes make it out to be.
"It's just the luck of the draw," the chef said, according to Today.com. "I think you marry someone who thinks you're just the most important thing in the world, and you think he's the most important thing in the world. It's that simple, isn't it? People make it so complicated."
Maybe that's because the two met when they were just teenagers and have been inseparable ever since. "I met Jeffrey when I was 15, and I have to say, I just knew he was the one," she told Today Food. "He's kind, he's smart, he's funny, and he takes very good care of me. It's wonderful."
When it comes to relationships, the Barefoot Contessa star feels that you get what you need by giving.
"If you take care of somebody and don't worry about if they're gonna take care of you, they will," Garten explained. "Rather than demanding attention, by giving attention, you get attention back. It's actually simpler than you think."
Ina Garten's one regret regarding her husband
Due to her cooking, writing, and television schedule and Jeffrey's work at Yale University, sometimes the two have to stay in separate locations. Yet the couple always makes time to check in with each other on a daily basis.
"Actually, Jeffrey and I don't always live in the same place, because he's at Yale in New Haven and I'm in East Hampton working on my books," Garten said. "And one thing we always do is we always connect with each other during the day."
Those moments of reconnection help ground Garten and focus on what she needs to do. "Even though he's away, he's like this anchor in the middle of my life," she said. "Instead of making me feel kind of lost at sea, it's this big anchor in the middle of my life and it gives me enormous freedom, which is wonderful."
With a successful career and idyllic marriage, Garten would seem to have absolutely no regrets in life. Yet when asked by Vanity Fair what her greatest regret was, she had a response.
"Not marrying Jeffrey sooner."