'Barefoot Contessa' Ina Garten Said This Famous Chef 'Taught Me How to Cook'
Ina Garten isn't a natural-born cook and, in fact, said she didn't spend any time in the kitchen as a child learning how to make anything. It was a couple of volumes of famous cookbooks that taught Garten how to cook and changed her life forever.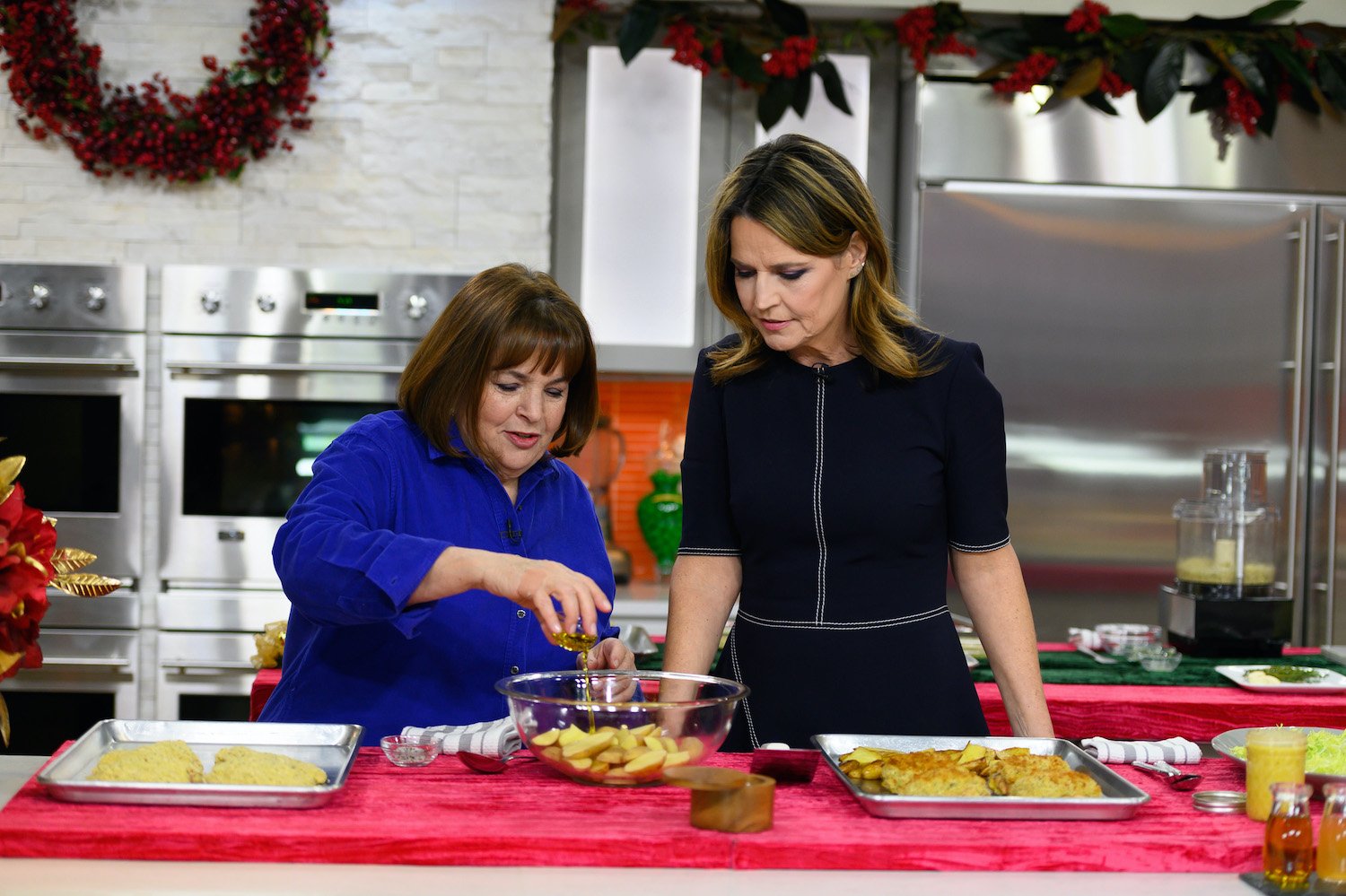 Ina Garten admitted that she wasn't allowed in the kitchen as a kid
Garten may be well known as a Food Network cooking personality, but she didn't initially have any cooking experience. In a 2015 interview with CBS Sunday Morning, she made a surprising admission about how her lack of time cooking in the family kitchen actually contributed to how her career evolved.
"I think it's the reason why I'm a cook — because I was never allowed in the kitchen," she said when asked how much time she spent learning to cook as a kid.
The Barefoot Contessa star continued, "That was my mother's purview and she used to say 'It's my job to cook and it's your job to study.'" So that's what she did… and then went on to work at the White House on nuclear policy.
Garten learned everything she knows from this famous cook
While Garten admitted that her role in the White House "makes me laugh" because of how drastically different her life became after leaving that job, she had an interest in cooking. She just didn't have a lot of experience at doing it, which is where the iconic Julia Child comes into the picture.
"By evening or weekends you were diving into Julia Child," the interviewer noted of Garten's desire to learn everything about cooking while working for the government.
Garten credits Child with being the perfect teacher. "I bought Mastering the Art of French Cooking volumes 1 and 2 and every evening I would just work through those two books," she explained. "And I really kind of taught myself how to cook — or I should say, Julia Child taught me how to cook."
Ina Garten once confessed that cooking is 'so hard'
Even though she has a successful cooking show and many cookbooks, Garten once admitted that cooking is "so hard" for her.
During a PBS NewsHour interview, Garten explained that her desire in writing cookbooks was to provide recipes that her readers could easily find the necessary ingredients for in a store and make.
"When I first started writing cookbooks I remember thinking to myself, 'What makes me think I can write a cookbook?,'" she noted. "And as I started I realized actually what is my lack is actually exactly right because I can connect …"
"Cooking's hard for me," Garten confessed. "It is so hard for me. Anybody that works with me will tell you."
Since it doesn't come easy to her, that informs how she develops recipes. "It's so hard for me and that's why my recipes are really simple, because I want to be able to do them," Garten added.