Barefoot Contessa Ina Garten Says These Are Her 11 Best Old-Fashioned Desserts
Ina Garten's got her all-time favorite desserts but there are also some retro treats the Food Network star loves. From apple pie to brownies, Garten's old-fashioned dessert picks are on her official website.
1. Ina Garten's Perfect Peach Pie is a simple fruit pie for beginner bakers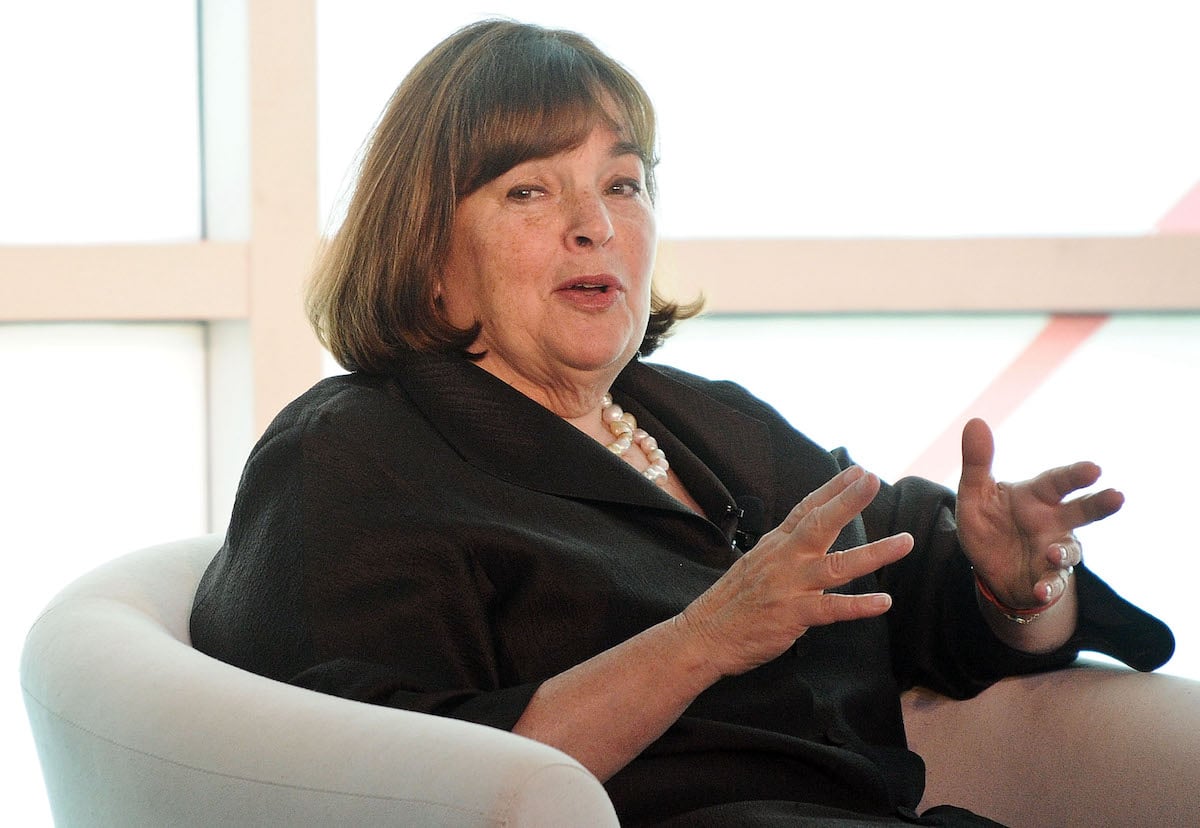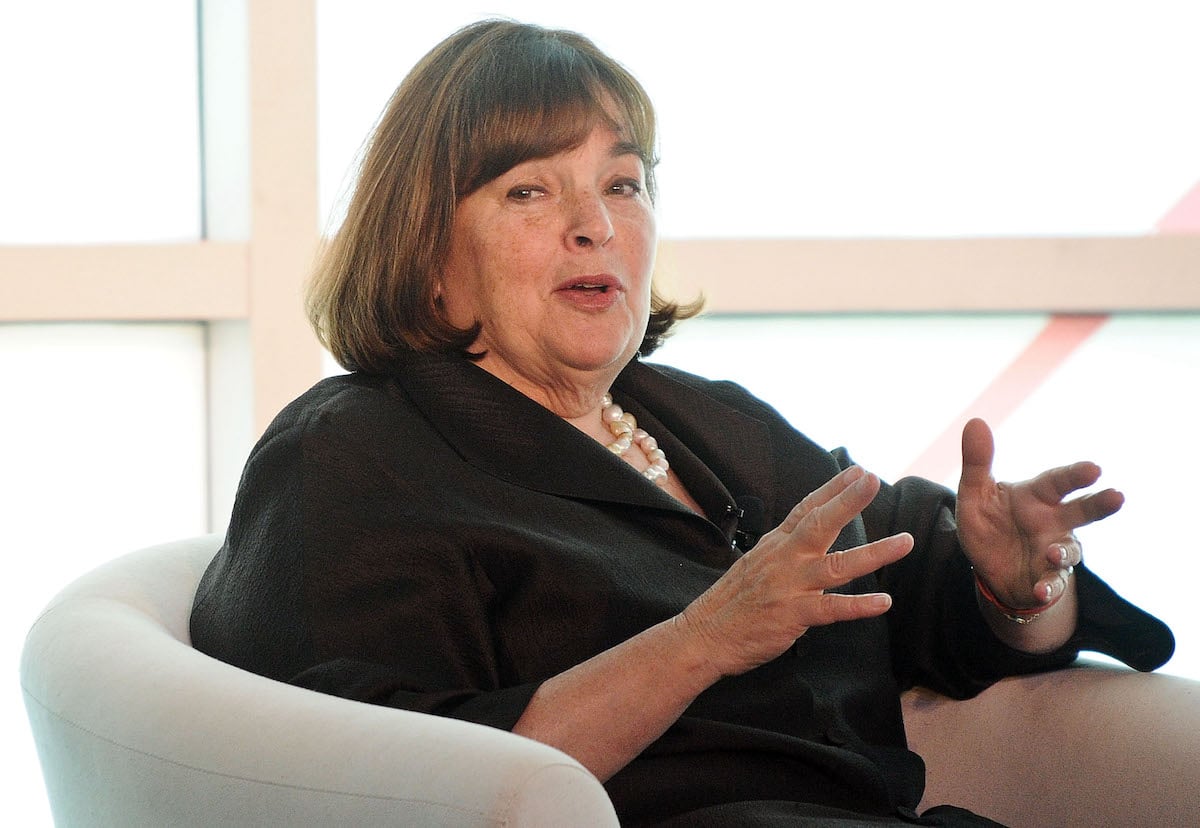 Does making a pie from scratch sound intimidating? Leave it to Garten to make it seem downright easy. She uses a selection of Barefoot Contessa pantry staples (think: sugar, flour, cornstarch) and, of course, fresh peaches to make her Perfect Peach Pie. 
What makes it even more of a "How easy is that?" moment is the fact that Garten pairs the recipe with her Perfect Pie Crust, something that can be made in a food processor.
2. The Barefoot Contessa's Jam Thumbprint Cookies require only 20 minutes of prep 
Old-fashioned desserts don't necessarily mean the final result has to be a labor of love. Case in point, Garten's Jam Thumbprint Cookies. Originally featured in the pages of Garten's Family Style Barefoot Contessa cookbook, the cookies require only 20 minutes of prep time, according to Food Network. And in true Barefoot Contessa fashion, the recipe is simple, calling for little more than five ingredients. 
3. Ina Garten's Lemon Bars are a classic Barefoot Contessa dessert
Garten's favorite bar cookies are none other than her Lemon Bars. They're a classic Barefoot Contessa treat and one of her many recipes from The Barefoot Contessa Cookbook that remain popular today. 
One look at them and it's easy to see why. Garten packs a lot of flavor in the bars using freshly squeezed lemon juice and lemon zest. Plus they don't take long to put together. After about 10 minutes the bars are be ready to go in the oven. 
4. The Barefoot Contessa's Deep-Dish Apple Pie has some surprising ingredients
Another recipe that comes together with Garten's Perfect Pie Crust, the Food Network star adds plenty of citrus fruit to her apple pie. But the key ingredient is salt, according to Garten, because it "really brings out the flavor of the spices and the apples."
5. Ina Garten's Perfect Pound Cake is an easy Barefoot Contessa recipe
While the Barefoot Contessa's admitted storebought pound cake is fine she does have a number of recipes for making the dish at home. Her Perfect Pound Cake, like most of the other desserts featured on this list, includes a few Barefoot Contessa pantry staples and a dash, or two or three, of what Garten calls "good vanilla." 
6. The Barefoot Contessa's recipe for Beatty's Chocolate Cake is top-rated
Garten's chocolate cake recipe is her highest-rated recipe on Food Network's website. It's been reviewed more than 2,500 times, at the time of publication, putting it ahead of the best-selling cookbook author's other classic recipes including Perfect Roast Chicken. 
7. Ina Garten's Chocolate Chunk Cookies are a twist on chocolate chip cookies
Originally featured in Barefoot Contessa Parties!, Garten's favorite cookbook she's ever written, her Chocolate Chunk Cookies are an easy 30-minute recipe. After 15 minutes of prep and another 15 minutes in the oven the crispy, gooey cookies are ready to eat. 
8. The Barefoot Contessa elevates classic brownies with her recipe for Outrageous Brownies
Garten took traditional brownies and turned them up a notch (or 20) with her Outrageous Brownies. The name says it all. They are loaded with chocolate and easy to make. With that in mind, it's no wonder they're Garten's most popular brownies. 
9. Ina Garten's Baked Chocolate Pudding is a beyond-simple dessert
Part brownie, part fudgy cake, the Barefoot Contessa's Baked Chocolate Pudding is an elegant and simple dessert. The 73-year-old uses just seven ingredients to make the dish and most, if not all, can be found in the kitchen or pantry meaning no trip to the grocery store is required. 
10. The Barefoot Contessa's Old-Fashioned Apple Crisp is fall in a bowl
Garten's favorite fruit crisp is yet another easy and simple old-fashioned dessert. The Barefoot Contessa lets the apples shine keeping the flavors simple. She uses a few spices from the pantry along with some fresh citrus to get the dish in the oven in 20 minutes.
11. Ina Garten's Strawberry Country Cake
Strawberries and cream is a classic flavor combination the Barefoot Contessa brings together in this cake. Garten layers strawberries and whipped cream between sponge cakes for a striking yet easy-to-make dessert.